A Bereaved Parent at Thanksgiving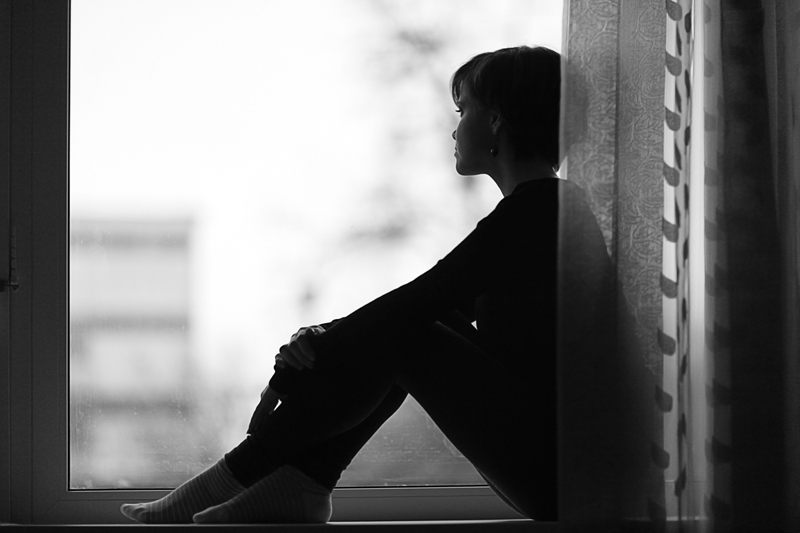 When my daughter was five years old, we did a project together that we called our Thankful Tree. We used a large piece of cardboard, covered it with green construction paper and pasted on a brown cut out of a tree. Then we cut out leaf shapes in all different fall colors. On each leaf, we wrote what we were thankful for; our family, our best friend, our home, our favorite teddy bear, our favorite subject at school, our favorite song, our favorite pet, our favorite food, etc. We made this an on-going project, meaning that we continued to add more leaves whenever we thought of something else we were grateful for. The day before Thanksgiving we put the tree in a frame and used it as a centerpiece; a reminder of all that we have and all that we can be thankful for. The tree came out each year and the girls would add new leaves. It was a full tree, covered with love. It was a beautiful tree.
Since our daughter died, I haven't been able to look at that tree, let alone use it as a reminder of gratitude. I am not grateful or thankful. My daughter is gone from me forever on this earth. There is no getting her back right now. There is no seeing her sweet little hand paste leaves on the tree anymore. There aren't any new leaves to add. There are only tears and longing and pain.
This grieving parent doesn't want to be asked what I'm thankful for, I don't want to say grace and thank God, I don't want to even talk about what the holiday means nor do I care if we participate in the holiday at all. What I want is things they way they were; me, my husband and my two girls preparing food and getting together with family and friends and reading the leaves on the Thankful Tree. What I want is harmony and laughter in our home. I want to be grateful for cuddling with both my children in front of the fire. I want to be grateful for weekends and snow days. I want to be grateful for the sounds of their voices, even when they argue. I want to welcome the holidays with cheer and goodwill.
But I can't nor do I ever believe I will again. Bereaved parents suffer a painful silence as they sit around the table, knowing their loved one is not there. We will sit quietly, mindful of others feelings, trying desperately not bring everyone down. We might ask that grace not be said as it is a stark reminder of the cruelness of it all. We might laugh a bit, but it will be momentary. We might smile a little but it will be brief. Forgive us our misery; we can't hide it. We'll do our best not to ruin the day.
A website has been established in our daughter's name. Please click here for more information about our mission.

FriendsofAine.com - Aine Marie Phillips
Visit The Compassionate Friends and find a local chapter closest to you at:

The Compassionate Friends


Related Articles
Editor's Picks Articles
Top Ten Articles
Previous Features
Site Map





Content copyright © 2023 by Christine Phillips. All rights reserved.
This content was written by Christine Phillips. If you wish to use this content in any manner, you need written permission. Contact Christine Phillips for details.