Creative Digital Scrapbooking - Keepsakes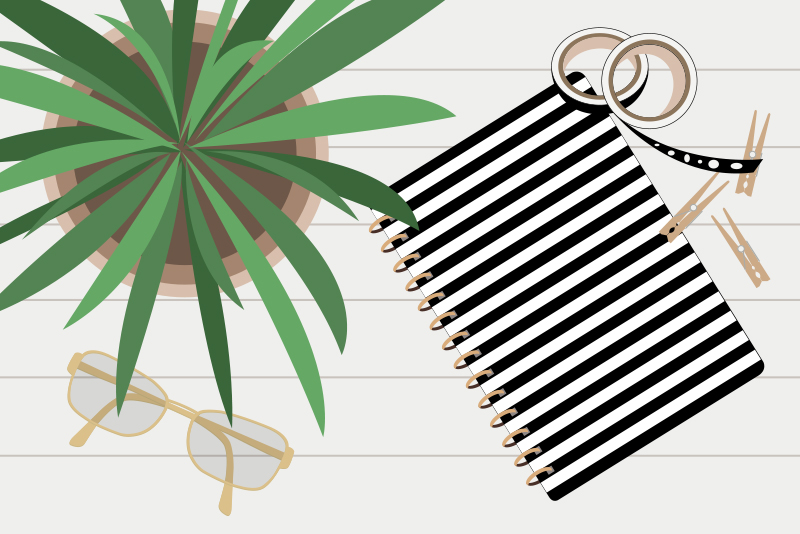 Creative Digital Scrapbooking: Designing Keepsakes on Your Computer is not just about scrapbooking on your computer. It is also great for creative inspiration. Unlike other books about digital scrapbooking the author, Katherine Murray, has included many useful ideas, tips and checklists that will jumpstart your creativity. This is not to say that the book does not thoroughly cover digital scrapbooking. Throughout the book Murray has numerous step-by-step examples of everything from creating digital background papers for your scrapbook pages to making a slide show of your finished scrapbook.

Before you even turn on your computer, Murray discusses the planning of your scrapbook. She helps you decide on a theme and style based on the story you want to tell. To help you, Murray has included a Digital Scrapbook Project Plan worksheet. Next, she covers what tools you will need for your digital workshop area. She talks about features to look for when choosing image editing software. Although she discusses this in a general context, most of the step-by-step examples in the book are for JascR Paint ShopTM ProR.

Now that you have a plan for your scrapbook, Murray begins to explore page design. She discusses the use of color and how to choose a main, secondary and accent color for your pages. There is a step-by-step example of adding digital texture to a background paper.

Next, you are ready for your photos. Murray discusses digital photography and digital cameras. She offers good tips for photo taking and discusses organizing photos on your computer. Fixing and enhancing photos is a dominant feature of digital scrapbooking and Murray gives many step-by-step examples. She demonstrates how to resize and crop your photos and how to correct contrast, color and red eye.

Text and journaling is the next step in designing your page. Murray discusses choosing a font that will compliment your theme. She tells you where to find freeware and shareware fonts and how to install the fonts. She also covers the creative aspects of journaling. She has many inspirational ideas and writing tips.

Murray talks about how to use pre-made embellishments and how to make your own digital embellishments. She discusses thoroughly how to scan everyday objects and turn them into embellishments with Paint Shop Pro. She also covers other resources for embellishments such as clipart and stickers.

Sharing your scrapbook pages with others is another dominant feature of digital scrapbooking. Murray demonstrates step-by-step how to prepare your pages for email, CD, print and the web. But before you push the Print button, Murray helps you to evaluate your pages using her Page Layout Checklist and Page Rating Checklist.

The last part of the book is about archiving your photos and scrapbook pages with JascR Paint ShopTM Photo AlbumTM and AdobeR PhotoshopR Album. She shows you how to use keywords to organize and archived images. There is also an extensive resource section at the back of the book.

Katherine Murray is the author of many how-to books on digital photography, computers and many other subjects. She lives in Indianapolis, Indiana.




Related Articles
Editor's Picks Articles
Top Ten Articles
Previous Features
Site Map





Content copyright © 2019 by Diane Cipollo. All rights reserved.
This content was written by Diane Cipollo. If you wish to use this content in any manner, you need written permission. Contact Diane Cipollo for details.