Egg Art In Egg Harbor Wisconsin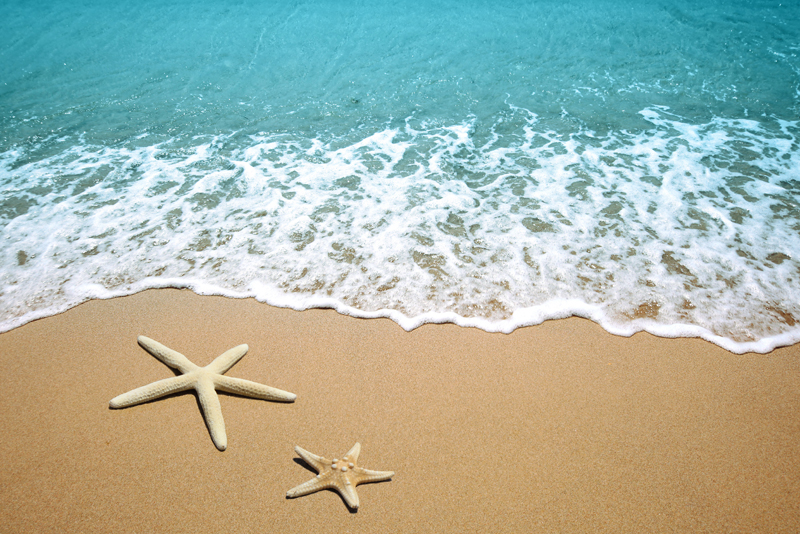 It's that time of year when the coloring, hiding, hunting, and rolling of Easter eggs come to mind. The egg has been a part of religious ceremonies and celebrations for thousands of years. The fragile and amazing egg, in many cultures, represents the idea of rebirth, renewal, and new life. Eggs as art, are not a new concept but have a long and colorful history.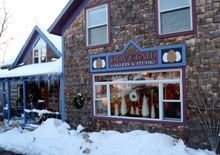 The Dovetail Gallery/Studio & Egg Art Museum, in the charming and quaint village of Egg Harbor, Wisconsin, is the perfect place to view and enjoy the wonders of the egg.
Giving a decorated egg as a gift is an ancient tradition. The art of decorating eggs is one of the oldest documented art forms. Just about everyone has heard of the famous Faberge' Imperial Easter eggs. The first of these famous and exquisitely decorated eggs were made for Alexander, the Czar of Russia in 1883. Alexander commissioned Peter Carl Faberge', an artist and goldsmith, to make an Easter gift for his wife, Empress Marie. Faberge' created an intricate egg within an egg, made with platinum, gold, and jewels. The Czarina loved her beautiful egg. Over the years Faberge' was commissioned to design and create, a total of fifty-seven, of these magnificent, and rare eggs.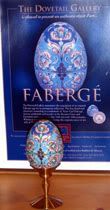 I was lucky enough to see one of Faberge's masterpiece Imperial Easter eggs, along with an amazing collection of other eggs, in the perfect location for an egg museum Egg Harbor, Wisconsin. The Dovetail Gallery/Studio & Egg Art Museum is perched on a bluff overlooking the beautiful Bay of Green Bay. The Gallery is the showcase for a lifelong passion held by egg artist, Kathleen Mand Beck. According to Beck, she was born with a love of nature. She expresses her love of nature in the many beautiful works of art she creates with eggs as her primary medium.
Beck fell in love with the idea that the lovely little village of Egg Harbor must have an egg museum and gallery. She set to work with her husband Tom, in the early 1990s, to make their dream come true. The two restored one of the oldest buildings in Egg Harbor, a historic log cabin, to be the gallery. They opened their gallery in 1994. They have turned it into a one-of-a-kind, egg art gallery, and museum, to house her collection of egg art and eggs to exhibit.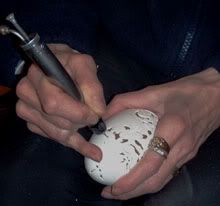 In addition to her artistic creations of carved eggshells, and eggshell sculptures, the gallery is home to the works of other talented artists that include; silk paintings, glass, jewelry, clay, wood, and many different mediums.
In addition to opening her gallery, Beck has realized three other lifelong dreams, to own a Faberge' Easter Egg, to have an extensive wild bird egg collection for the public to view and to exhibit a 70 million-year-old dinosaur egg.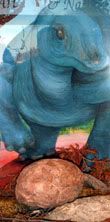 All of these amazing things are on display at Beck's Dovetail Gallery & Studio. Also at the gallery, you can find beautiful rotating garden art copper sprinklers, designed and created by Beck, and her husband Tom.
I thoroughly enjoyed my visit to the Dovetail Gallery. I can see why it's a favorite stop for those who love to gallery hop around Door County. To make your eggscape to the lovely little village of Egg Harbor, to find the Dovetail Gallery, is a joyous adventure in itself. You must travel out onto the Door Peninsula, a finger of land that juts out into the Bay of Green Bay and Lake Michigan. The entire peninsula is located in Door County, an area known for its natural beauty, lighthouses, cherry orchards, fish boils, miles and miles of scenic shoreline, state parks, quaint shops, galleries and more.
Egg Harbor itself is celebrating the egg, with a Girlfriends Great EGGscape, May 17th to the 20th, 2018. A wide variety of activities are scheduled, such as a wine and cheese reception, karaoke, yoga, bonfire, fashion show, shopping, free trolley, art crawl, live music, seminars and much more. The majority of the activities are on Friday night and Saturday. The registration fee usually includes Sat. Luncheon and Sun. Brunch, gift bag, raffle tickets, assorted goodies, and Friday night wine and cheese reception. Registration opens in early April. A variety of lodging discounts are available from local B & B's, inns, motels, cottages, and resorts. To receive more information about the Girlfriends Great EGGscape, for a brochure and registration form sent to you, call Sonja Tanck at 920.868.5164 or e-mail her at stanck@thelandmarkresort.com.
If you can't get to Egg Harbor this Easter, visit the Dovetail website, www.dovetailgallery.com, to see some of the beautifully crafted eggs, and learn more about the history of egg art. For information on Egg Harbor visit www.eggharbordoorcounty.org, 920-868-3717. For information on Door County visit: www.doorcounty.com.
For more great places to visit in Door County, visit the Related Links below.
You Should Also Read:
Hands On Art Studio Is A Great Creative Getaway
Door County Wisconsin is a Winter Treat
Door County Coffee and Tea Company


Related Articles
Editor's Picks Articles
Top Ten Articles
Previous Features
Site Map





Content copyright © 2022 by Hazel M. Freeman. All rights reserved.
This content was written by Hazel M. Freeman. If you wish to use this content in any manner, you need written permission. Contact Hazel M. Freeman for details.