Gardening with Native Plants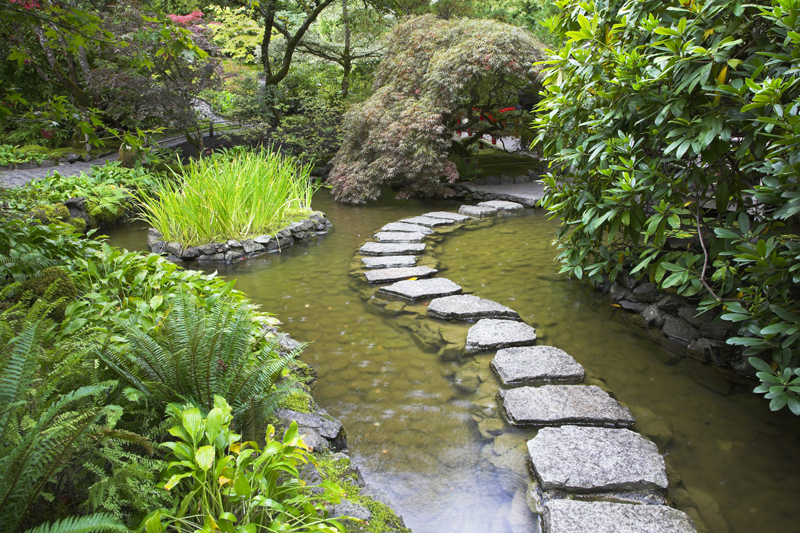 Due to concern over the introduction of exotic, invasive plants, native plants have gained in popularity in the last decade. This does represent a change in approach for American gardening.

At first colonists preferred to plant European species they brought with them. Europeans were glad to get American plants from John Bartram, Thomas Jefferson, and others. Only later did Americans begin making full use of their native plants.

Bartram discovered one American native that played a role in the Revolution. He found a rather interesting specimen of bee balm or Oswego tea near Oswego, N.Y. Later this plant was used for herb tea after the Boston Tea party. American Indians used this perennial herb for medicinal purposes as did later colonial physicians.

Improved selections of native woody plants, such as fothergilla and a fruitless sweetgum are also sold at nurseries. Wildflowers are available from various sources, including mail order companies.

Native plants should never be dug from the wild unless it is done as part of a plant rescue on land that is to be developed. Instead, buy the plants from a reputable source that propagates its own plants.

During the growing season North Carolina and many other states now have wildflower plantings along the state highways. Such highway beautification projects are mainly due to the inspiration and hard work of Lady Bird Johnson. She has devoted years of work to the environment.

One of America's greatest nature writers lived during the Revolutionary era. William Bartram was a leading figure during the 18th century. He was John Bartram's son, so you might say he inherited his love of nature. His father was appointed botanist for the North American colonies by George III, and founded one of the first botanical gardens in the colonial era.

The Library of America published "Bartram-Travels and Other Writings," which is considered an American classic. Like all editions in the series, this high quality book will hold up under years of use. This particular volume presents his travels through the South. In addition, it also includes a report he wrote to Dr. John Fothergill, his English patron, about his travels in Florida and Georgia in 1773-1774. Besides chronicling the plants he discovered along the way, such as a rare Stewartia, he wrote of the American Indians he met along the way. In addition to being a writer, Bartram was a naturalist, botanist, and explorer. This book features rare drawings of plants and animals by Bartram. These artworks are rarely seen by the general public. In addition to Bartram's writings, this book has a complete chronology of his life, and a map showing his explorations along with a helpful glossary of botanical terms and explanatory notes.

When it comes to creating gardens with natives and wildflowers, there's no better book than "Natural Gardening in Small Spaces" by Noel Kingsbury from Timber Press. The author shows how the smallest place can become a haven of natural beauty. This title features various projects for those with limited spaces, including a miniature wildflower meadow that can be used in place of lawn. In addition, it focuses specifically on how you can welcome birds and other wildlife to your small natural garden. The author is a leading garden designer specializing in naturalistic landscapes. Readers will find the plant directory is very helpful. He opens a whole new world of possibilities in gardening, and devotes sections to various habitats, such as woodlands, wetlands, dry areas, and open borders. This title sure takes the guesswork out of natural gardening.

The struggle to preserve wildflowers and our natural heritage has gone on for decades. "With Paintbrush & Shovel-Preserving Virginia's Wildflowers" by Nancy Kober presents the fascinating story of Lee Park, a unique wildflower sanctuary that was created by WPA workers during the 1930's. This was published by the University Press of Virginia in association with the Petersburg Garden Club. Members of the Petersburg Garden Club and residents of the African American community devoted countless hours to the creation and preservation of the sanctuary. Donald Claiborne Holden directed the work at the preserve, and began a herbarium collection of the plants found within its boundaries. In addition, this unique book features watercolors by Bessie Niemeyer Marshall, who was commissioned by Holden to paint watercolors of the herbarium samples. She painted 238 of these, almost all of which are reproduced here. These are arranged according to their habitats within the preserve. Anyone interested in native plants would find this a very inspiring book.

Wildflowers and other natives deserve a place in today's low-maintenance, naturalist gardens.



Editor's Picks Articles
Top Ten Articles
Previous Features
Site Map





Content copyright © 2021 by Connie Krochmal. All rights reserved.
This content was written by Connie Krochmal. If you wish to use this content in any manner, you need written permission. Contact Connie Krochmal for details.