Give Your Orchids a Winter Boost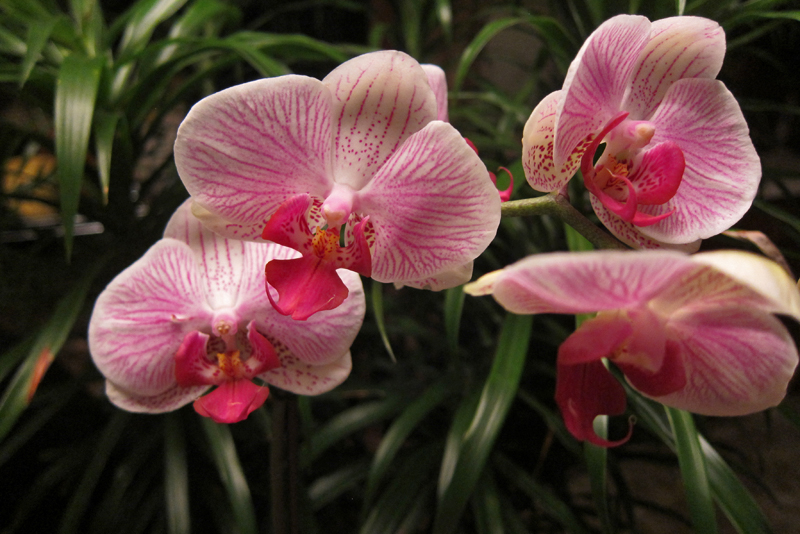 When talking with serious growers and exhibitors, they will tell you that before exhibiting they clean their plants' leaves with lemon juice or milk. I tried the milk and didn't have much luck, so moved on to lemon. First try with a cut lemon was mildly successful, but very time consuming and I figured that I would need a bushel of lemons to do all my plants. My problem was with a fairly serious buildup of minerals on the leaves. When this happens less light gets to the leaves which reduces photosynthesis and therefore the plants will not grow well.

After a bit of trial and error, I believe I've found a solution. Use the lemon juice from the grocery that comes in a bottle. Be sure that you use the kind that is regular strength — not the concentrated kind. Use gauze pads (mine are 2" square) to apply the lemon juice to the leaves and if you have Cattleyas, do the pseudobulbs of your plants.

This is a great time to clean up the plants too. Remove all the dried leaves and sheaths, cut off the dead leaves etc. Use the same gauze pad to apply lemon juice to the pseudobulbs using a bit of rubbing to remove those thin sheath pieces that often stick and are very difficult to peel off by hand. The slight abrasive quality of the gauze will help remove them. Remember that when doing leaves it is the amount of lemon juice, not the rubbing that will make the difference.

Check for insects as you go and spray if you find any. A mild solution of dishwashing liquid (one teaspoon per quart of water) will take out any insects. Look for dark areas of mold in between leaves…and spray with Physan 20 or Consan 20 before it causes harm to the plants. Winter months with less light are conducive the mold on the plants in areas where moving air has the hardest time reaching.

When you're done with a plant you will have really shiny leaves, clean pseudobulbs and a plant that can breathe again. You will have removed built up dirt, water and fertilizer deposits, and the occasional insect. You will enjoy your shiny plants and they will enjoy the ability to breathe and grow better. Be sure to use separate gauze pads for each plant and wash your hands between plants in order not to pass on viruses and insects.

Also be sure to do this on an overcast day or when your plants are not in direct sunlight as the leaves will burn if there is still undried lemon juice on them when the sun touches the leaves.



Editor's Picks Articles
Top Ten Articles
Previous Features
Site Map





Content copyright © 2021 by Susan Taylor. All rights reserved.
This content was written by Susan Taylor. If you wish to use this content in any manner, you need written permission. Contact Anu Dharmani for details.