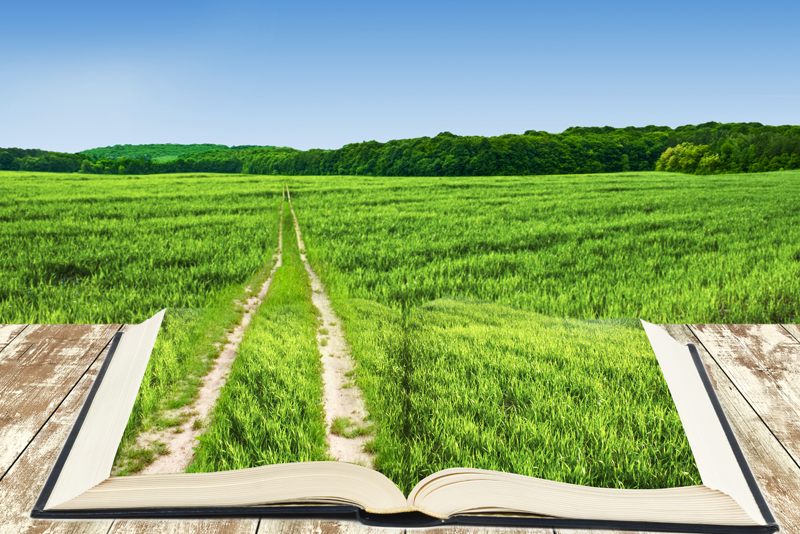 "I don't really have time to read anymore."

That comment has been uttered more often than avid book readers would like to admit. Sometimes it can feel like life gets a little too busy for the casual reader. It can feel as if there aren't enough hours in the day to spend time on a good book- much less a book club.

However, all is not lost! With the popularity of social media and internet entertainment sites, the good news is that many pleasure readers may not actually be reading less, but reading more. For instance, what starts as a moment on Facebook, can easily turn into a daily, hour long trip down the commenting/browsing rabbit hole. So, the time is still there and with a change in focus, book lovers will no longer feel the need to sacrifice reading because of a busy schedule.

One way to get that focus is by joining a book club, and starting one is even better. Creating a successful book club can be a challenge, but it can also be very rewarding. To get started, here are a few tips to answer the basic Who, What and Where questions.

Who – Find Committed Readers
• Go to your local, independent book stores and ask about starting a book club with them. There are many regular customers that may want to take part and a bonus is that you have your meeting place set. You can also check with the larger retail bookstores to see if you can distribute flyers about your book club. Many have community bulletin boards for this purpose. You can also check with your local library.

• Do neighborhood outreach through your Homeowners Association, neighborhood website (many developments have one) and word of mouth.

• Check with your group of friends and with co-workers on your job. Who always has a book on their desk or reads at lunch? Many work place book clubs have been successful and are often encouraged by upper management.

• Start a group online in order to find local readers interested in joining a book club.

What – Be Organized
• With so many subgenres, be precise about your book club genre in order to keep dedicated, focused membership. For instance, rather than inviting readers to a romance book club, invite them to a historical, paranormal, multicultural, African American, etc. romance book club.

• Establish procedures for book club picks to ensure all members have their choices considered. A combination of random selections and voting may work best.

• Be prepared with discussion questions, which are often found on the author's website or in the back of the book. Also ask each member to share what they liked and disliked about the book to get discussions started.

• Ask authors to join book club discussions. With access to online conferencing, a surprising number of authors, especially indie authors are happy to oblige.


Where – Make it Convenient and Fun
• Have a movie viewing at the theatre if the book club pick makes it to the big screen or at a member's home if it's on DVD.

• Meet at bookstores. Many chain retailers encourage this activity.

• Make it a social occasion and hold your meetings while out at dinner or use a meeting space at your local library.

• With an intimate group of friends, rotate homes for your meeting place.

• Cyberspace book clubs and meetings can work out well, and are preferred by many readers. Keep in mind this may be more work for you as constant contact is required to make sure everyone gets the messages. For example, things that are established in one face to face book club meeting, such as book selection, may take several cyber messages with individual follow-up to ensure everyone is on the same page.



Related Articles
Editor's Picks Articles
Top Ten Articles
Previous Features
Site Map





Content copyright © 2022 by Nina Guilbeau. All rights reserved.
This content was written by Nina Guilbeau. If you wish to use this content in any manner, you need written permission. Contact Nina Guilbeau for details.