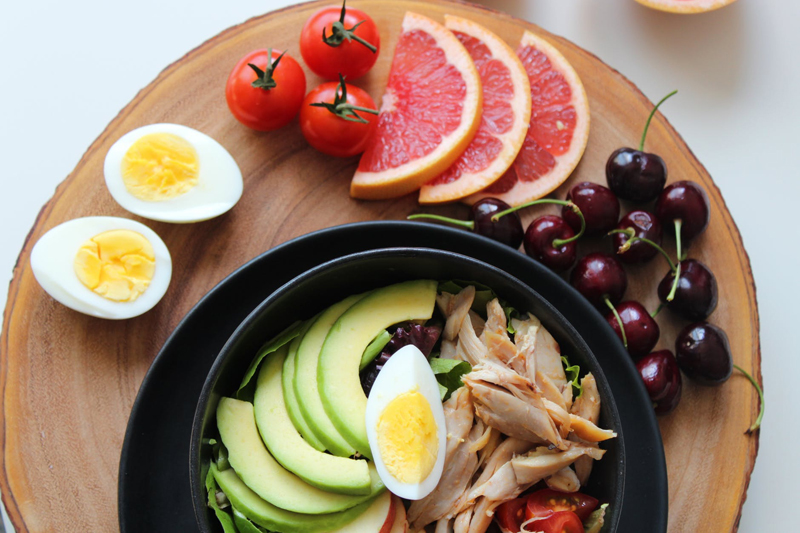 Ken's Ranch Dressing has only 2g of carbs per serving, and 140 calories. Made of vegetable oil and buttermilk, it's a relatively natural, healthy dressing which adds flavor to your salads.
I want to first say that eating a salad every day is VERY healthy no matter what type of lifestyle you are living. You can talk with vegetarians, low-fat, low-carb, low-protein, whoever you want, and all of them will endorse eating salads. Salads fill you up, they are full of veggies, they have lots of nutrition. Salads are pretty much universally endorsed as good things.
So really the key is to find a way that YOU enjoy eating salads frequently. Someone might say "Oh you should eat dressing X instead of dressing Y". If it means you will stop eating salads, then it doesn't matter. The dressing is such a small part of the overall salad impact that you could drizzle honey over your salad and still be doing better than most of the human population.
I say this because ranch dressing seems luxurious to some people. They would rather you just have oil and vinegar on your salad. I do love oil and vinegar - but I also enjoy variety. If I eat salads every day, 365 days a year, then variety is what keeps me going. The ranch has a nice creaminess which is a welcome alternative to other dressings.
It has only 2g per 2 Tbsp serving. On the other hand while it has 0g of trans fats, it does have 2g of saturated fats. Low carb is all about eating HEALTHY fats in its mix. I would generally stay away from too many saturated fats. Still, again, we're talking about a tiny amount on the salad dressing. Unless you're using a bottle a day, you're probably in good shape.
The dressing really has no nutritional value. It has a fair amount of sodium - 310mg for your 2 Tbsp serving. It is fairly easy to pour, which is at least much better than their buttermilk variety. Still, I would prefer a top-down type of container.
The dressing is tasty, and it's good to have alternatives. I do include this in my mix with my other dressings, to help ensure that my salads always have different flavors, different textures, and that I always enjoy eating them.
Lisa Shea's Library of Low Carb Books


Related Articles
Editor's Picks Articles
Top Ten Articles
Previous Features
Site Map



Follow @LisaLowCarb
Tweet





Content copyright © 2018 by Lisa Shea. All rights reserved.
This content was written by Lisa Shea. If you wish to use this content in any manner, you need written permission. Contact Lisa Shea for details.