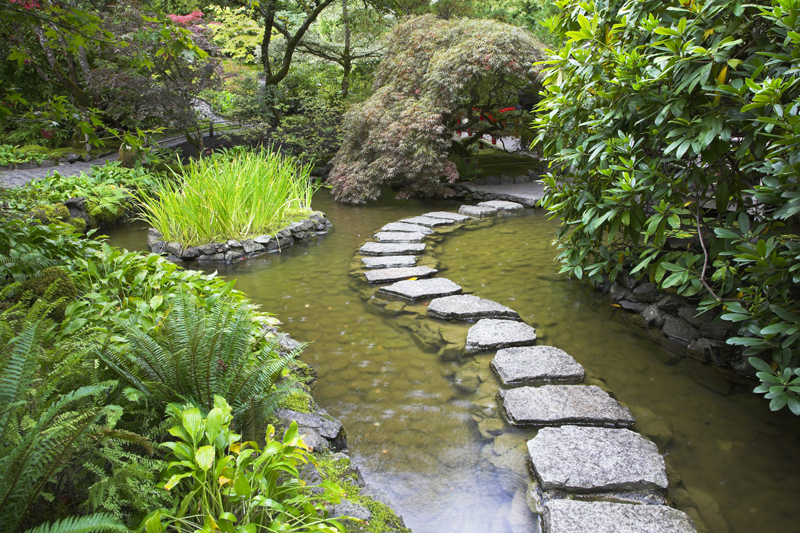 Following a humid summer, I'm looking forward to the mellow days of autumn while I reflect on the summer garden season that just passed.

I grew nectar and pollen sources for the various pollinators. The hummingbird is gone, but the butterflies, bumblebees, and various bees are still around.

The dahlias were largely a success. I bought them at a local big box store after Territorial Seed notified me in April that the ones I ordered during the winter were unavailable due to crop failure. Of the five dahlia tubers I bought, one failed to sprout, while one sprouted but failed to grow. I was left with two gorgeous purplish-mauve flowered ones along with a glorious pink. In addition, I bought three in pots with two of those having colored foliage.

The pollinators also loved the marigolds I started from seed even though the flower color listed in the Territorial Seed catalog, which was called Vanilla and described as milky, didn't match my flowers. This was actually the lightest shade of yellow I've ever seen in a marigold. A few are still blooming now. Regardless of the color, the pollinators loved these blossoms.

The Hummingbird Aloha Mix Nasturtiums from Renee's Garden added color and fragrance until the summer started to really heat up. The mix features assorted shades, including yellow, pink, apricot, and rose.

Another favorite among the pollinators was the new Fragrant Lace Perfume Dianthus from Renee's. My neighbor said the dainty flowers reminded her of fireworks. Their exquisite scent filled the backyard. The blossoms, which are still flowering, were in various pastels. I highly recommend these for fragrance and pollinator gardens. Even the butterflies loved them.

Although the dianthus is a perennial, the plants bloomed the very first year, which is a nice bonus. The same thing happened with the Butterfly Flowers Paradise Mix Echinacea from Renee's. The latter features blossoms in assorted shades, including yellows, reds, pink, orange, and purple.

All of these flowers are easy to grow from seed, and I recommend them for beginners as well as experienced gardeners.

For a touch of color, I grew the reddish castor beans. All parts of this plant were colorful, including the stems and the newly emerged seedlings. The entire plants are poisonous, so I always wore rubber gloves and long sleeves when I worked around them. For optimal germination, I soaked the seed before planting as the seed pack instructed and had a very good germination rate.

I grew the heirloom Japonica striped corn for color, and it was really quite lovely. I've never grown corn in pots before, but this did just fine. It provided plenty of interest in the landscape, and I harvested quite a few ears of purple ornamental ears for decoration. The corn is inedible.

I grew the Burpee Junior Hybrid dwarf sunflowers, only 16" tall, in pots. These produced so many flowers per plant so that they resembled a bouquet in a pot. Although these are a pollen-free variety, the pollinators loved the blossoms. However, the gold finches seemed very disappointed that these produced no seeds.

Other things that worked this year were the violas and the pansies that I planted last fall. Almost all of these survived the harsh winter, and provided absolutely beautiful flowers right up into July, which was surprising.

The white flowered Greek oregano that I grew from seed last year, which was also from Renee's, was so floriferous. One particular butterfly species loved the flowers.

In addition to ornamentals, I also grew some vegetables and herbs, all of which did very well. I especially loved Renee's Bush Summer Scallop Summer Squash Trio and Supersett Summer Squash and both kinds of scallions, Parade and Sprint. For disclosure purposes, I acknowledge receiving free seeds from Renee's Garden.



Editor's Picks Articles
Top Ten Articles
Previous Features
Site Map





Content copyright © 2019 by Connie Krochmal. All rights reserved.
This content was written by Connie Krochmal. If you wish to use this content in any manner, you need written permission. Contact Connie Krochmal for details.