Easy Thanksgiving Pumpkin Decor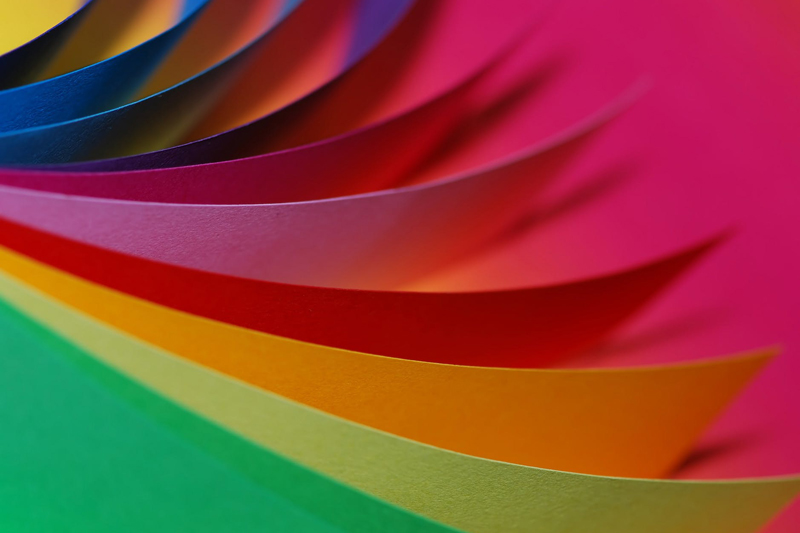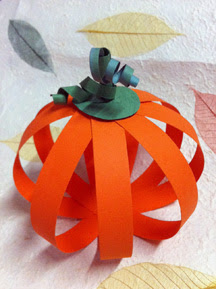 Here's a piece of Thanksgiving décor that you can easily whip up in a few minutes. You can make several in different sizes and have a pumpkin patch as your Thanksgiving dinner centerpiece. For variation, use patterned paper, or add leaves to the pumpkins.
Note:
It's a good idea to use a paper trimmer if you do plan to make several pumpkins, as this will save you time and effort when cutting the strips.
You will need:
* Orange cardstock
* Green cardstock
* Two brads or paper fasteners
* White glue
* Double sided tape
* Puncher
* Scissors
* Paper trimmer (or ruler, craft knife and cutting mat)
Cut 9 to 12 strips of cardstock measuring 3/4 inch by 8-1/2 inches. Stack them together and punch a hole through the stack about half an inch from each end. Insert the brads or fasteners through the holes. Bend the stack into a C shape, and then fan out the strips so that they are evenly spaced. Set aside.
Cut a 1-1/2 inch circle from green cardstock. Cut a hole about the diameter of a pencil in the center of the circle.
To make the stem, cut a piece of green cardstock about 1-1/2 inches square. Roll this into a tube the same diameter as a pencil and secure with double sided tape. Make at least four 1-/4 inch slits on one end of the tube and bend the cardstock outwards to form tabs. Insert the tube through the hole in the circle, and glue the tabs to the circle.
To make the tendrils, cut two narrow strips of green cardstock, around 3/16 of an inch by 6 inches. Curl them first on the edge of the scissors to break the fiber so that they're easier to coil. Wrap each strip tightly around a pencil then slip them off. Glue the tendrils onto the stem, and then glue the stem and tendrils onto the top of the pumpkin.
Tip:
If you find the pumpkins a bit too round, you may want to squash them a bit (no pun intended) by gently pressing down on the top. Also, if you find that your pumpkin keeps rolling around, you may want to crease each of the strips near the bottom of the pumpkin to flatten the base somewhat.
Happy Thanksgiving!


Related Articles
Editor's Picks Articles
Top Ten Articles
Previous Features
Site Map





Content copyright © 2021 by Mia C. Goloy. All rights reserved.
This content was written by Mia C. Goloy. If you wish to use this content in any manner, you need written permission. Contact Mia C. Goloy for details.