Photorealistic Digital Art for Digital Stamp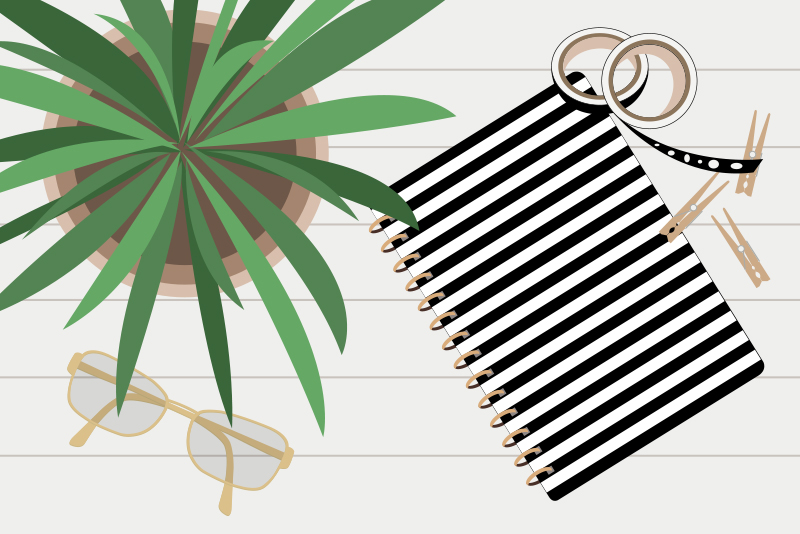 In this tutorial, we will learn how to use a Photoshop engraving action to turn a photorealistic image into a digital stamp. Hand drawn illustrations of the 19th century have a special appeal that makes them such a popular clip art. But wouldn't it be nice if you could get that same illustrative look for your own digital art?
Most of the digital art that I've created over the last decade could be called photorealistic. Because this style has good highlights, shadows, textures and details, it is a good image to use with a Photoshop action that converts the original image into 19th century style line art, which is called
engraving
in Photoshop
R
.
I needed some illustrations for a Halloween project which was potion labels for a grouping of bottles in a witch's closet. I decided to try this popular Photoshop action to see if I could reuse some of my old digital art for this new project.
I purchased the Super Engraver action by Design Arsenal at Creative Market. It is a very versatile action, as it has three styles each with three density variations: course, medium and dense. Here are the basic steps that I used to get the
results I wanted
.
Begin with a source image with good highlights and shadows. Although it is not necessary, I reduce the color to grayscale. So the shape is more important than the colors used in the source image. I also remove the background from the image.
The first step is to make a copy of the original image that we will use with the Photoshop action. We don't want to work on the original. We also need to use the Photoshop Desaturate feature (Image - Adjustments - Desaturate) to reduce the image to grayscale while staying in the RGB color mode.
The Photoshop action works best when the source image has some pronounced lights and darks. Next, I use the Levels feature (Image - Adjustments - Levels) to enhance the lights and darks.
Now we are ready to use the Super Engraver action. I prefer to use the course variation of Style 1, which gives me good results for digital stamps. From the Actions panel, select Style 1 - Course for the Super Engraver action and click the play button. If you don't get the results that you need, try repeating the process and using different settings in the Levels dialog box.
The Photoshop action places all the engraving lines in a Layers folder entitled Engraved. Under this folder we also have a solid white layer named Bg. On the bottom layer named Original is our original image which has been flatten onto a white background. If we turn off the visibility of the Bg and Original layers, we can see just the lines and get a better idea of how the digital stamp will look. However, sometimes there is a little white left within the lines. If so, use the Magic Wand tool to select the white and delete.
https://creativemarket.com/DesignBeagle/12097-Super-Engraver
Copyright 2018 Adobe Systems Incorporated. All rights reserved. Adobe product screen shot(s) reprinted with permission from Adobe Systems Incorporated. Adobe, Photoshop, Photoshop Album, Photoshop Elements, Illustrator, InDesign, GoLive, Acrobat, Cue, Premiere Pro, Premiere Elements, Bridge, After Effects, InCopy, Dreamweaver, Flash, ActionScript, Fireworks, Contribute, Captivate, Flash Catalyst and Flash Paper is/are either [a] registered trademark[s] or a trademark[s] of Adobe Systems Incorporated in the United States and/or other countries.


Related Articles
Editor's Picks Articles
Top Ten Articles
Previous Features
Site Map





Content copyright © 2021 by Diane Cipollo. All rights reserved.
This content was written by Diane Cipollo. If you wish to use this content in any manner, you need written permission. Contact Diane Cipollo for details.