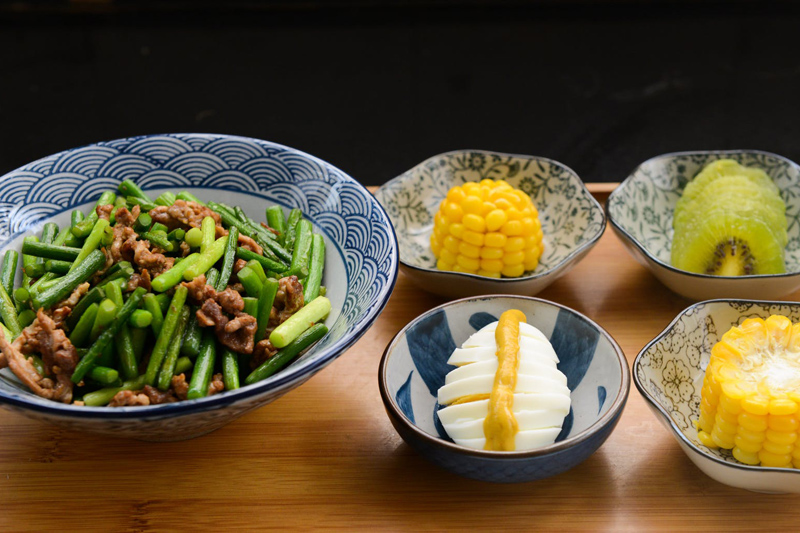 World wide, there are hundreds of different varieties of rice. The two main types of rice used in Chinese cooking are white long grain and white short grain rice. The long grain rice is used to accompany a meal, while the short grain, which is a bit stickier is used mainly in desserts.
Rice is one of the main staples with almost every Chinese meal. Even the American-Chinese dishes that are served at your local Chinese restaurant come with a side of rice. Usually you have your choice of either steamed or fried rice. Steamed rice, of course, is the healthiest choice of the two, and will pick up the flavors in any dish and provide wonderful texture and substance to the meal.
Cooking the perfect steamed rice is not difficult at all. The hardest part is figuring out how much water to add to your particular rice. The general rule for long grain white rice is to use 2 cups of water for every cup of rice. For short grain white rice, use 1 ½ cups of water for every cup of rice. However, not all rice is created equal. Even environmental conditions, such as the length of time it has been sitting in your cabinet, can play a role in the amount of water needed to cook it. The first time cooking your particular rice you will have to watch and see how much water should be used. After determining the amount of water needed, the rest is easy. Simply boil, wait, and presto you have rice. Below are my instructions for making the perfect pot of steamed rice. Enjoy!
To watch a video for these instructions click
here
.
1 cup long grain white rice
2 cups of water
The first step in cooking rice is selecting the right pot. Choose a pot that is large enough so that the rice has room to expand, it usually doubles in size. Also, make sure that the lid fits tightly so that the steam is absorbed by the rice and does not escape.


Rinse the rice under cold water and drain thoroughly.


Place the rice and water in the pot and cook on high uncovered until it boils. Then turn the heat down to low, place the lid on and simmer it for 15 minutes.


After 15 minutes, check the rice. If the rice is too hard, add about ¼ cup of water and replace the lid for another 10 minutes. If the rice is too wet, uncover and cook for another 10 minutes. If there is so much water that you can drain it, then do so. Then cook for another 5 minutes. At this point you want to remember how much water you added or how much extra there was so that next time you can adjust the amount for your particular rice.


Fluff with a fork and serve with a stir fry meal. Makes about 4 side servings.


Related Articles
Editor's Picks Articles
Top Ten Articles
Previous Features
Site Map





Content copyright © 2019 by Lila Voo. All rights reserved.
This content was written by Lila Voo. If you wish to use this content in any manner, you need written permission. Contact Lila Voo for details.