Half Dimes Forerunners To The Nickel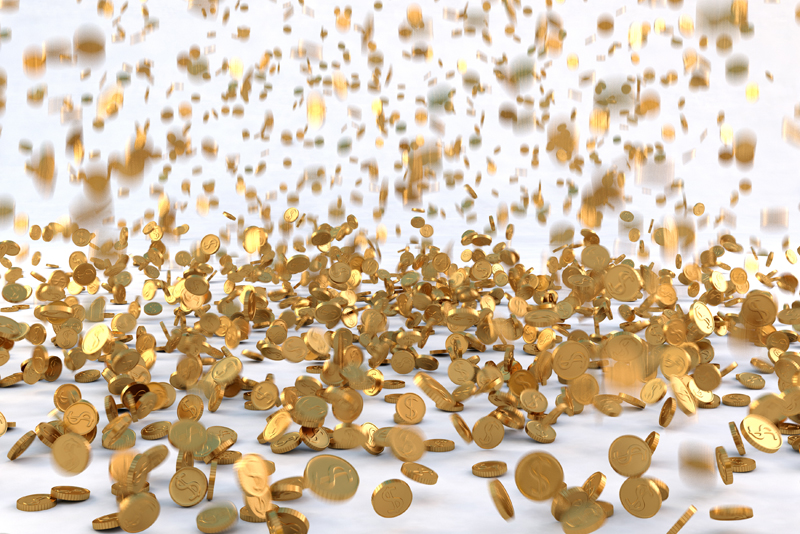 Silver half-dimes predated five-cent pieces alternatively known as nickels and even coexisted with them for many years. The Mint struck half-dimes from 1794 to 1873. Half-dime mintage numbers were low and intermittent before 1829.

The half-dime was the smallest silver coin before the arrival of the three-cent piece. Half-dime production soared in the 1830s, but the circulation of them was another matter.

The Mint Director of 1835 was quoted as saying that the number of dimes and half-dimes issued from the Mint should have placed about 4 pieces of each in every family in the United States. But the reality was something else.

The Mint Director's quote of the time was an indication that new Mint's needed to be opened in the future. The New Orleans Mint opened in 1838 and began striking half-dimes. Half-dimes continued to be struck throughout the Civil War period.

The problem was that they disappeared from circulation as soon as they were released for circulation. People seemed to squirrel away any type of coin with a precious metal content during this period of time. Postage currency, Fractional Currency, and private "shinplasters" were used as substitutes for regular coinage. They weren't very popular substitutes either.

It was quite difficult to obtain silver in any form of coinage during the Civil War. The first nickels were issued in 1866 and proved to be quite popular with the public, that the Coinage Act of 1873 abolished the half-dime. The situation in the West was a bit different.

Cents and nickels were struck exclusively by the Philadelphia Mint, thus leaving the half-dime as the smallest coin circulating in the West. Attempts to revive the half-dime have been unsuccessful, as we have nickels which sort of represent the same value. Good examples of half-dimes can be had at modest prices.

In 1978 a coin collector discovered an 1870-S half-dime minted by the San Francisco Mint. according to Mint records of 1870, no half-dimes were struck at the San Francisco Mint., yet the 1870-S half-dime was authenticated as being real and not a counterfeit or fake.

It is unknown if any other examples exist of this rare coin. There are many reasons why many of these half-dimes have not survived to date. Being small in size, many were simply lost. Others were no doubt melted down for the silver content, while the majority basically wore out from circulation and general use.



Related Articles
Editor's Picks Articles
Top Ten Articles
Previous Features
Site Map





Content copyright © 2021 by Gary Eggleston. All rights reserved.
This content was written by Gary Eggleston. If you wish to use this content in any manner, you need written permission. Contact Gary Eggleston for details.