Don't Get Extreme With Magnification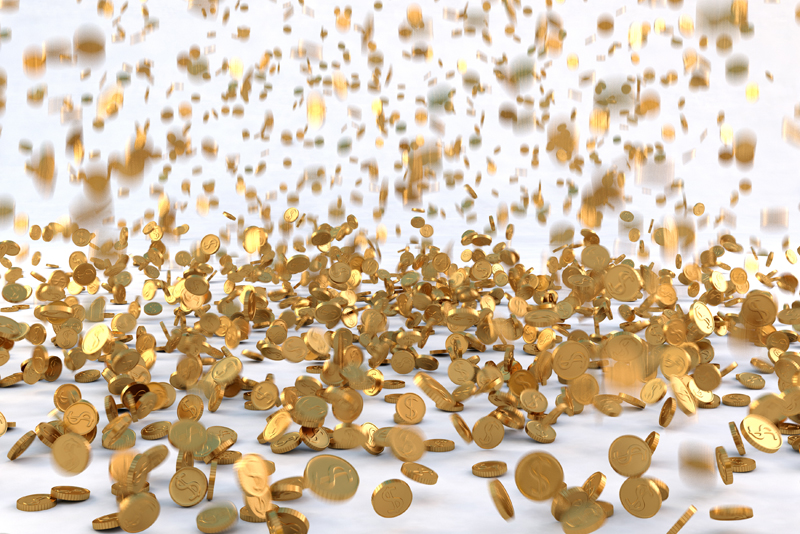 Coins are generally viewed with a 10X magnification device, which is usually some kind of 10X jeweler's loupe. This magnification is sufficient to discern any defects the coin being examined has. When you use a device with a higher magnification factor greater than 10X the defects seen are not going to be that much more significant.

Most experienced numismatists are of the opinion that at higher powers of magnification "you can't see the forest for the trees." Over magnification may make you think your coin was overgraded due to the defects seeming to be worse than they really are.

A digital microscope is no doubt a cool tool and can be useful to use in certain situations and conditions. You do not need such extreme powers of magnification to grade coins properly. Walk the floor of any coin show and you will not see many people using a hand lens to examine coins or paper money. Authentication of the item is another matter.

A proper examination starts with taking the coin from its flip and the coin being surveyed under incandescent light and using the naked eyes. An expert should be able to determine if a coin is genuine with unaltered surfaces and its final grade within a half point either way.

Then the coin can go under a scope. Using both eyes, fluorescent light, and 7X, the coin can be confirmed the initial findings while looking for any other defects that may alter the expert's opinion about the coin's grade. Here the examiner can judge the actual amount of detail remaining on the coin due to wear, strike, weakness, or worn dies.

A coin's grade should not drop significantly due to the amount of magnification used to grade it unless a closer examination reveals something not immediately obvious to the naked eye. A good grader needs to be able to examine a coin and see every plus and minus characteristic of the coin in order to make an informed opinion on the merits of the coin and on whether to buy it.

Once you have a complete appraisal of everything there is to see, no matter how high the power of magnification used, it may be necessary to step back a bit and not be too critical of what you have noticed or seen.

The majority of "vintage" coins are not found in grades above MS-64. Most old coins will have defects due to damage or mistreatment. this is why a grader cannot get too critical in his or her judgment.



Related Articles
Editor's Picks Articles
Top Ten Articles
Previous Features
Site Map





Content copyright © 2021 by Gary Eggleston. All rights reserved.
This content was written by Gary Eggleston. If you wish to use this content in any manner, you need written permission. Contact Gary Eggleston for details.