Tangling with Illustrator and Photoshop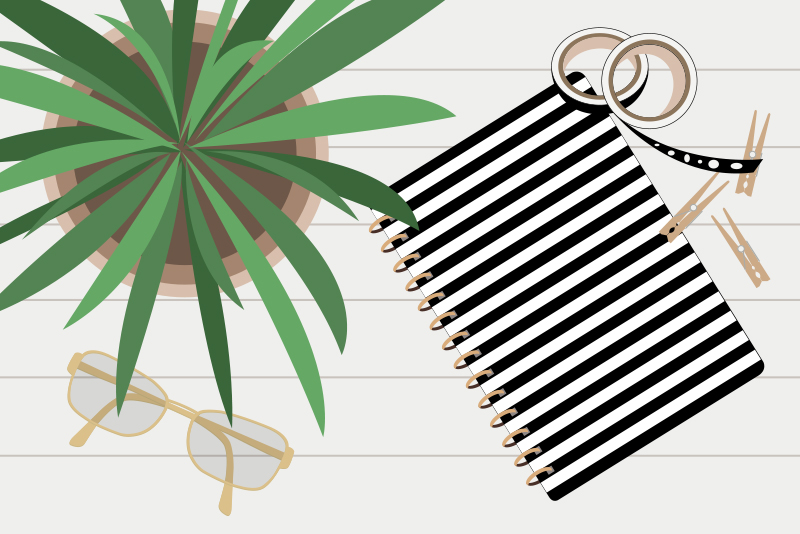 Have you ever tried Zentangle
R
or drawing tangles? As most, I really enjoy this drawing technique. However, I find myself not tangling because I'm always on the computer. Although some artists scan their finished tangles into Photoshop for post-processing, I decided to see if I could get the same relaxing and calming affect when tangling on the computer.
Have you ever considered drawing tangles in Illustrator
R
or Photoshop
R
? Is that sacrilege? Well, as you would imagine, Illustrator has many features for creating intricate patterns but it's not really tangling if you let the software do the work. So, I decided to experiment with drawing tangles in illustrator, one line or path at a time. It was very relaxing just as the hand drawn tangles.
I started with a relatively easy tangle pattern, which is a combination of squares. This W2 or Warp and Weft Zentangle pattern by Rick Roberts and Maria Thomas, has many variations including
Huggins pattern
. After choosing my pattern, I tested a few drawing tools. As I was only using a mouse and not a digital stylus, I first tried to freehand draw a line with the Pencil and Brush tools, but it was difficult to get a nice line with just my mouse. So I switched to the Pen tool and "tweaked" each line a little to make it look more natural. I did this by clicking the beginning point and dragging the mouse just a little before releasing the ending point, which gave me a almost straight line that looked hand drawn.
Because I wanted the finished design to be a small square or
tile
when printed at 300 dpi, I had to work at a Zoom level of 800%, set the Stroke width to .25 pt and the Brush Definition to 3 pt Round. I used the Grid (View - Show Grid) as a guide and drew each dot and curved line individually. I really liked how this turned out and it was fun watching the weave pattern emerge.
This turned out nice but I wanted to see how I could create a more hand-drawn style by adding Illustrator brushes to the paths. Depending on the tangle, you will get different results from each brush and brush settings. Because, I was working with a small tangle, I was limited to the brushes that would be thin enough to keep the white space between lines. However, if your tangle is bigger, you have more options.
At this point, I moved to Photoshop for shading. This was my workflow, because I like working with the Pen tool in Illustrator and the Burn tool in Photoshop. However, both software have many options for both drawing paths and shading.
Using the Grid in Illustrator is one nice trick but I discovered another. Because some of the lines are so close together, you might need to lock each path layer in the Layers pane before you draw the next. But this just becomes part of the drawing process and also gives more options for applying Illustrator effects and brushes later.
The Zentangle Method was created by Rick Roberts and Maria Thomas. Zentangle is a registered trademark of Zentangle, Inc. Many aspects of the Zentangle Method, including materials and teaching tools are covered by trademark or copyright which is owned by Zentangle, Inc. All rights reserved. Learn more at zentangle.com.
Copyright 2018 Adobe Systems Incorporated. All rights reserved. Adobe product screen shot(s) reprinted with permission from Adobe Systems Incorporated. Adobe, Photoshop, Photoshop Album, Photoshop Elements, Illustrator, InDesign, GoLive, Acrobat, Cue, Premiere Pro, Premiere Elements, Bridge, After Effects, InCopy, Dreamweaver, Flash, ActionScript, Fireworks, Contribute, Captivate, Flash Catalyst and Flash Paper is/are either [a] registered trademark[s] or a trademark[s] of Adobe Systems Incorporated in the United States and/or other countries.


Related Articles
Editor's Picks Articles
Top Ten Articles
Previous Features
Site Map





Content copyright © 2019 by Diane Cipollo. All rights reserved.
This content was written by Diane Cipollo. If you wish to use this content in any manner, you need written permission. Contact Diane Cipollo for details.