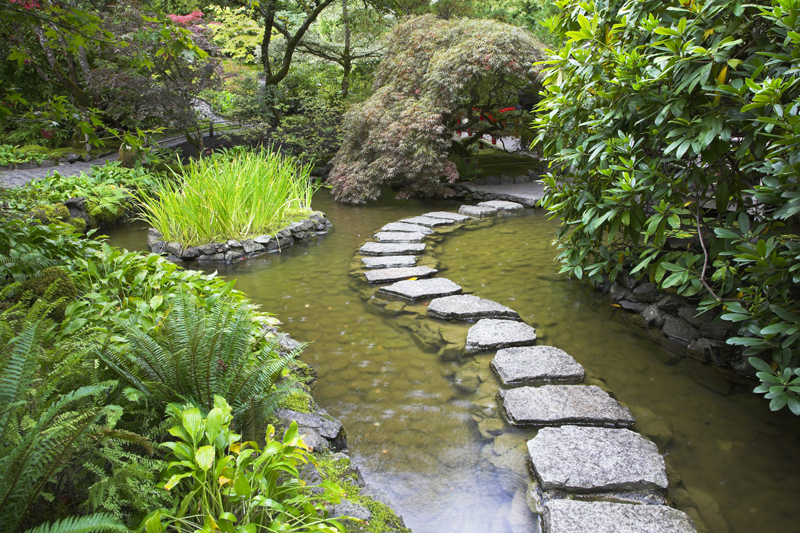 Everyone welcomes the warm tones of the autumn foliage. However, some plants with gorgeous fall color are nondescript the rest of the year, making them less than desirable landscape choices. Happily, the Amur maple brings beauty to the garden from spring through the fall.

This small shrub or tree is about fifteen to twenty feet tall. The Amur maple is unusual in several respects. Its yellowish-white blossoms, lasting for two weeks, are fragrant. These open in terminal clusters in late spring after the leaves unfurl.

Its glossy, dark green, toothed leaves open earlier than other maple leaves. Their shape is different, rather elongated, a little over three inches long and two inches wide. Of the three lobes, the central one is deepest.

Later in the summer, the fine-textured foliage accentuates the very conspicuous pinkish to bright red fruits. Several cultivars are grown for their vivid fruits. These include 'Red Fruit,' 'Embers,' and 'Bailey Compact.' They'll remain red until fall. By then, the foliage is usually red, yellow or orange.

For the best autumn color, Amur maple needs full sun. However, it will tolerate more shade than other maples.

So far as soil is concerned, it adapts to both acidic and moderately alkaline. Chlorosis can occur if ph is too high. Amur maple does best in a moist, well-drained spot. Give it plenty of space, for its width can exceed its height.

It transplants well, and is drought resistant. Amur maple even has moderate salt tolerance. For best growth, provide ample water and fertilizer to young plants.

The shape of this tree is variable. As a single-trunk tree, it will usually be round and spreading. As a shrub, it is round-topped with drooping, wide-spreading stems. Young stems are smooth, light green shaded with brown. Older stems are rough and striped. Tree forms have smooth, dark grayish-brown bark.

About the only time Amur maple requires pruning is when it is trained as a tree. For hedges, it can be kept at four to six feet in height by pruning.

It requires very little attention. Amur maple is relatively disease and insect free. When grown further south, it can get leaf scorch if grown in sunny, exposed spots.

It is extremely hardy, to –50 F. (zone 2), which explains another of its common names, Siberian maple. Native to Japan, northern China, Manchuria, and Korea, it was introduced to the U.S. in 1860.

Amur maple is an ideal specimen tree for small gardens. Due to its compact size, it makes a great container plant. Some gardeners grow it as a bonsai.

Concerning cultivars, a number of fine ones are available. 'Durand Dwarf' and 'Compactum' are petite. 'Durand Dwarf' is only half the size of the species. 'Summer Splendor' is an improved cultivar, but it has fewer fruits than the others. 'Flame' is very hardy, and particularly drought resistant. Its shape is an improvement over that of the species. 'Flame's' fall color is especially brilliant.

Few small trees match the Amur maple's beauty and practicality. These
traits make it wonderful for the landscape.



Related Articles
Editor's Picks Articles
Top Ten Articles
Previous Features
Site Map





Content copyright © 2022 by Connie Krochmal. All rights reserved.
This content was written by Connie Krochmal. If you wish to use this content in any manner, you need written permission. Contact Connie Krochmal for details.