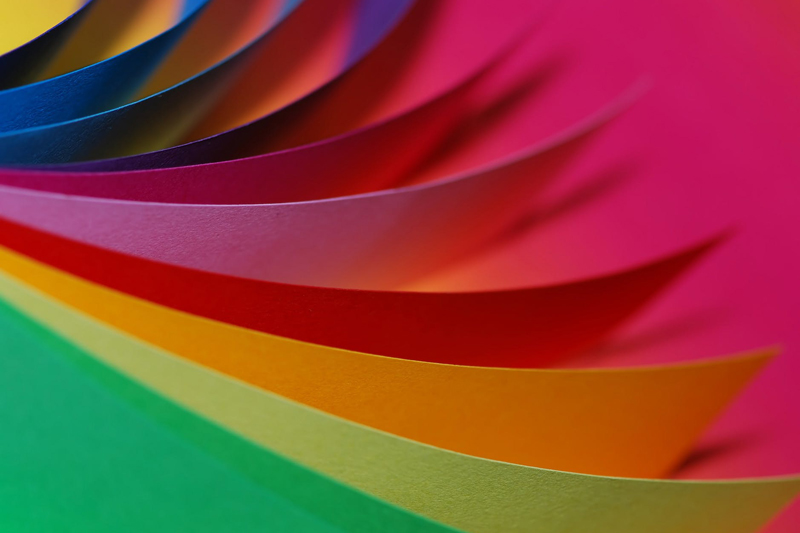 These crepe paper roses are ideal for projects that use full flowers for dimension, such as gift toppers, wreaths, topiaries, or kissing balls. Because of their bulk, you'll need to use a hot glue gun to attach them. To make the flowers, cut the strips from a roll of crepe paper or use crepe paper streamers.
The size of these roses will depend on the width and length of your crepe paper; the big ones here measure around three inches, while the small one on the gift bag measures about an inch and a half.
You will need:
* Crepe paper
* Glue stick
* Florists tape or masking tape
* Hot glue gun
* Scissors
Optional (for gift bag project):
* Washi tape
* Twisted paper yarn
Cut two 2-inch wide strips of crepe paper. Use a glue stick to attach the end of both strips together at right angles. Fold one strip over the other, working down to the other end to form an accordion-like strip. Secure the ends with a glue stick.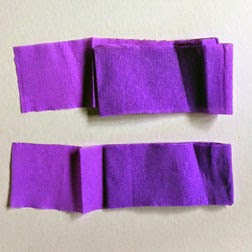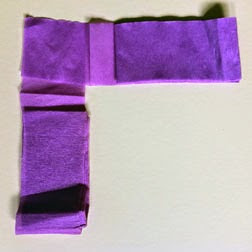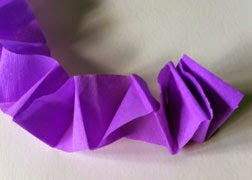 Starting with one end, wind the crepe paper into a rose shape, twisting the paper as you go. When you reach the end of the strip, gather the ends of the paper and wrap with florists tape or masking tape. Adhere to your project with hot glue.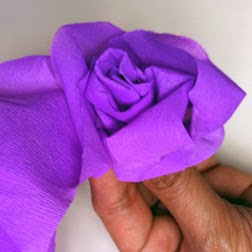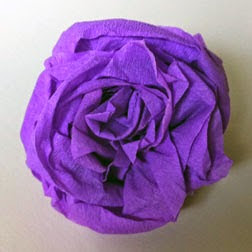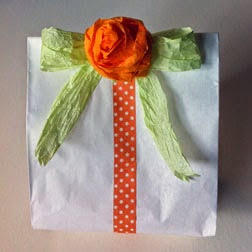 Gift Bag:
To make the gift bag at the right, first make a small rose. Cut a half-inch-wide strip from a roll of crepe paper. Unravel the paper, then fold it in the middle at right angles, then fold the ends over each other to form an accordion. Wind and twist the paper into a rose shape and secure the ends. Set aside. Apply washi tape down the center of a white paper bag. Cut a 12-inch piece of twisted paper yarn and form it into a bow. Adhere the rose to the bow with a hot glue gun, then hot glue the bow and flower to the top of the bag.


Related Articles
Editor's Picks Articles
Top Ten Articles
Previous Features
Site Map





Content copyright © 2021 by Mia C. Goloy. All rights reserved.
This content was written by Mia C. Goloy. If you wish to use this content in any manner, you need written permission. Contact Mia C. Goloy for details.