Nicholas Biddle And The Second Bank Of The U.S.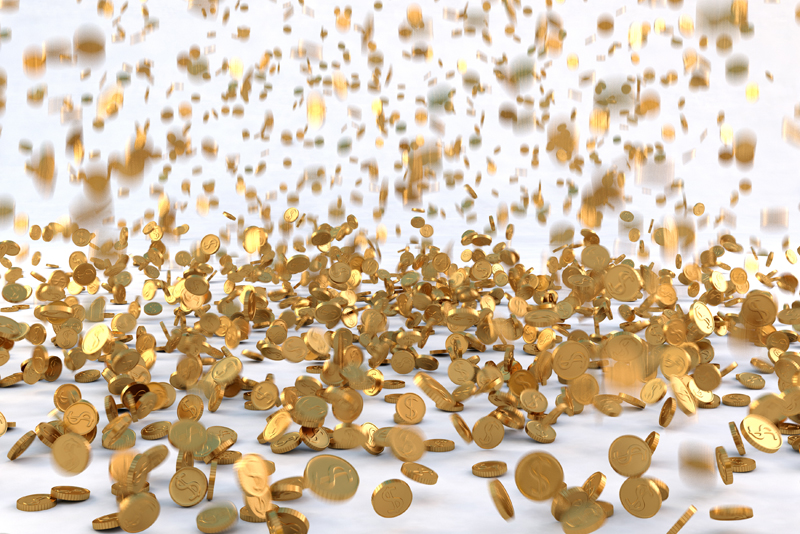 You probably have not heard of a man named Nicholas Biddle. He was a banker that served as the second and last president of the Second Bank of the United States. The idea of a central bank has been a burning issue for years in this country even up to today.

The Second Bank was essentially the forunner of the current Federal Reserve central bank. The Second Bank was located in Philadelphia. President Andrew Jackson didn't like it and worked hard to oppose it and rightly so. He successfully prevented the renewal of its 20-year charter in 1836 and the bank sank into oblivion.

The moneyed interests behind the Second Bank retaliated by causing a depression in an attempt to get Andrew Jackson to reestablish the central bank to no avail. but that is another story in itself not to be discussed here today. The Second Bank survived on for a while as a state chartered institution, but finally failed.

The Bank of the United States$1,000 bill serial number 8892 is one of the most famous reproductions in numismatics. With the issues of central banking aside, Biddle had a personality that rubbed many people the wrong way and it was certainly a fatal character flaw in dealing with politicians who hold your future in their hands.

Biddle had tried to restrain the issue of paper money by what many hobbyists now refer to as wild cat banks. These banks earned this nickname because most were located out among the wild cats as in far away from any convenient place.
Their "modus operandi" was to get a state banking charter, issue large amounts of paper money, and then fold, leaving people stuck with notes and out of luck.

Biddle's bank collected these notes before the issuing bank folded and would routinely present them to the issuing bank for payment in "real money." Needless to say this didn't make him to popular either. In this he attempted to put some discipline into the banking system and nip excesses in the bud.

In 1833 Andrew Jackson decided to withdraw the Nation's money from the Second Bank. Jackson had to go through a couple of Treasury secretary's to find someone who didn't oppose his moving the money out of the Second Bank.

Faced with the prospect of losing Federal deposits, Biddle raised the interest rates and spawned a recession in an attempt to put pressure on Jackson to renew the Second Bank's charter. His attempts failed and the charter was allowed to expire



Related Articles
Editor's Picks Articles
Top Ten Articles
Previous Features
Site Map





Content copyright © 2021 by Gary Eggleston. All rights reserved.
This content was written by Gary Eggleston. If you wish to use this content in any manner, you need written permission. Contact Gary Eggleston for details.