Consider Buying Smaller Gold Coins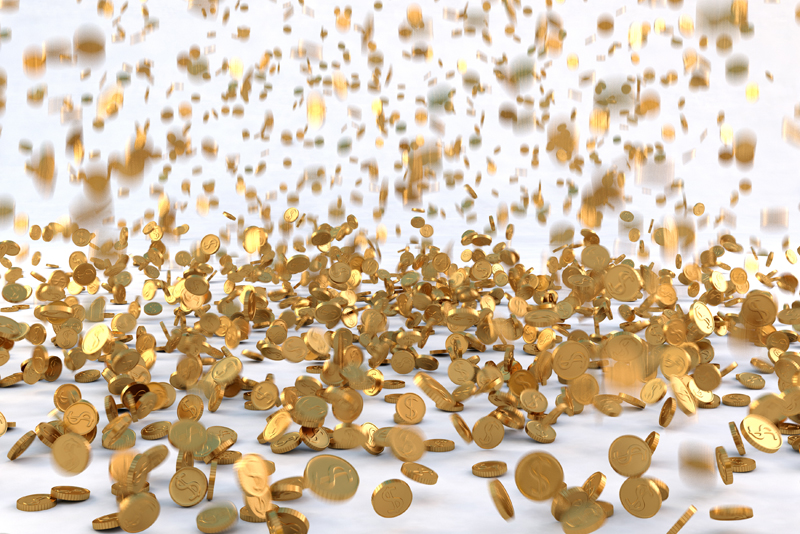 If you have considered buying gold coins, now might be the time to do so. consider buying the smaller denomination gold coins. Indian Head quarter ($2.50) and half ($5) eagles make an affordable, yet attractive choice for gold coin collecting on a budget.

These smaller sized gold coins are much easier on your pocketbook or budget and no less in demand with most gold coin collectors. These coins periodically get hot and many collectors will sell them off. Most collectors like the designs of these coins and they are affordable as well.

Even among coin dealers these two smaller denomination gold coins strike a chord with them. Bothe are popular designs. The Indian head tends to sell for a bit less than a half eagle, which often commands a little more of a premium to them.

The Indian Head quarter eagle is not a hard set of gold coins to put together if a collector concentrates on a date set of 13 coins. the set would cover 1908 to 1915 and 1925 to 1929. A complete regular set of date and mintmarks would find an obstacle in the 1911-D where both weak and strong D varieties command prices well over $1,000 in just very fine grade.

A date set for Indian Head half eagles is feasible, as long as the collector excludes the 1929, which only had a mintage of 662,000 in which many were melted down, which makes this an expensive coin. Buying any sort of gold is going to cost some money, but there are thing that you can do to minimize your cost and avoid the rip-offs.

The first tip is to buy gold in a state that doesn't charge sales tax on coins containing gold or silver. this will make a big difference in what you will pay for a gold coin. Buy gold coins in a state where you legally do not need to pay sales tax on the coin.

The next tip is to save up the funds necessary to purchase the gold coins you want. Cut back on the daily fancy coffee and doughnut, or other unnecessary expenses. You would be surprised at how much money you piss away daily on little impulse purchases. You could save up enough in a short time to allow you to buy that particular gold coin you are looking for.

The last tip is to only deal with a coin dealer who is knowledgeable and respected in the field of gold coins. You should only buy from dealers who are specialists in the series and knows it well.



Related Articles
Editor's Picks Articles
Top Ten Articles
Previous Features
Site Map





Content copyright © 2021 by Gary Eggleston. All rights reserved.
This content was written by Gary Eggleston. If you wish to use this content in any manner, you need written permission. Contact Gary Eggleston for details.