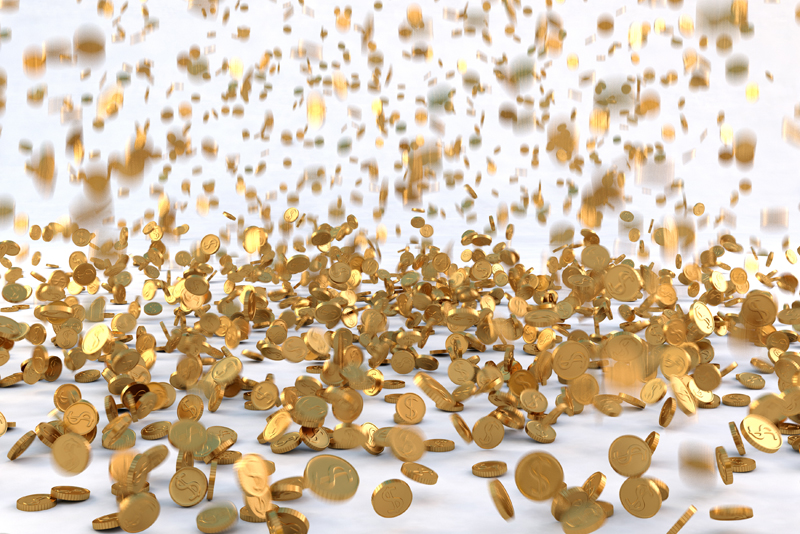 It is likely no accident that New Orleans only produced two significant $20 rarities in the form of the 1854-O and 1856-O, just a couple of years apart. The facility at New Orleans was the only one of three facilities in the South to produce the still fairly new double eagle coins. Charlotte and Dahlonega would never even produce a gold eagle much less a double eagle, which was somewhat ironic as the only coins those two facilities would produce were gold.

The New Orleans mintages of double eagles had its share of ups and downs, reflecting the amount of gold the facility had in its inventory. In 1851, the double eagle mintage at New Orleans was 315,000 but in 1854 it was 3,250 and in 1856 it was even lower at 2,250. There was a reason for a different gold supply. That reason was 2,000 miles away.

In 1854, the San Francisco Mint would begin coin production. It was a little late in coming as the gold had been discovered a number of years earlier, but getting approval for a new mint took time. While that time passed, the gold from California that did not end up in private mints in San Francisco, got shipped to the east, primarily to Philadelphia and New Orleans.

Around 1854, that flood of gold coming from California suddenly slowed down. The San Francisco Mint my not have been world class at the time, but it could produce a fair number of gold coins and each one was additional gold not ending up in Philadelphia or New Orleans.

This resulted in the New Orleans double eagle production dropping as seen in both 1854 and 1856 and the 1855-O was not exactly a heavy mintage either as it was only 8,000 pieces. If people save low mintage dates, they are sometimes more available than the mintage numbers would suggest. But if anything, the 1856-O is even less available. There are many good reasons for this.

The first is that collectors back in 856 did not collect by date and mint. Rather, they collected by date only. Moreover, he New Orleans area at the time was home to almost no collectors who might have acquired their coins from the New Orleans Mint instead of Philadelphia.

Then there is the matter of double eagles, which were never saved by anyone back in the 1850s, no matter where they might have lived. A double eagle was too much money for most to invest into a single coin. If they had invested in a single coin, an 1856-O would have been n excellent choice.



Related Articles
Editor's Picks Articles
Top Ten Articles
Previous Features
Site Map





Content copyright © 2021 by Gary Eggleston. All rights reserved.
This content was written by Gary Eggleston. If you wish to use this content in any manner, you need written permission. Contact Gary Eggleston for details.