Internet Sales Cut Into Coin Show Sales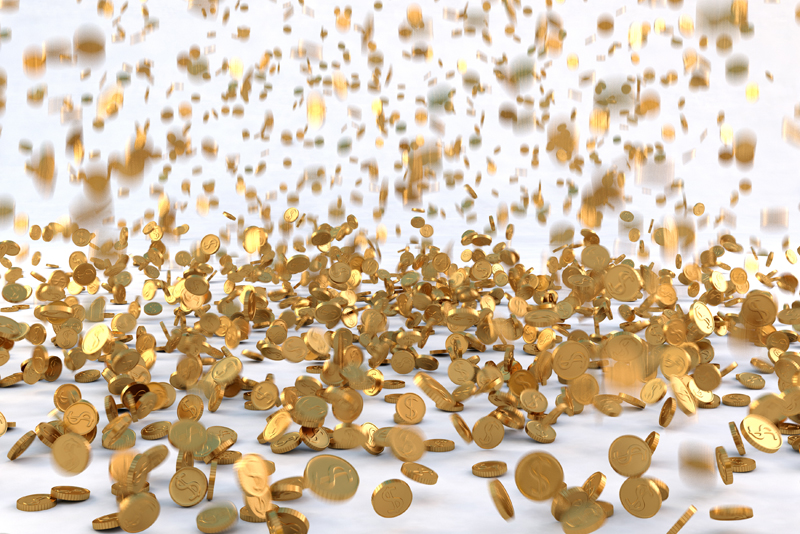 Many coin dealers are concerned that Internet sales are cutting into their profits at coin shows. Many dealers are leaving their best stock home for use on their own websites. As people move more to online sales, retailers of all sorts are going to adapt their business tactics to conform or face losing business.

For coin dealers, the online coin venues are all offering coins, ancient, American, foreign, etc., at prices that often beat coin show prices. This is the age of Internet sales of coins and currency. Don't forget that eBay and other online auction sites are other examples of online competition to coin shows.

On occasion, you can find some bargains there, even with the shipping and handling. From a buyer's perspective; Why get up, get dressed, drive several miles, deal with snooty coin dealers, and pay more for a coin than you can get online and you can sit in your underwear while you are in front of your computer?

A typical coin club may sponsor one or two coin shows a year. Two dealers could be offering current America the Beautiful 5-ounce coins for $850, when with just a few mouse clicks you could buy one online for under $500. Many online dealers can sell at wholesale, or less if it's a sale to the general public.

Of course many coin collectors do not like buying stuff online. They want to physically examine the item. This is something you can't do on the Internet. These collectors like to attend coin shows and add to their collections if they see something desirable.

Of course, coin dealers who sell at coin shows have many more expenses that an online dealer doesn't have. This means that the coin dealer at a coin show is going to have to sell his coins at a higher retail price than the online dealer. Coin show dealers are going to have to adapt to the realities of online numismatic shopping, or close their doors.

Coin show dealers have to buy gas or airline tickets to attend the show, they have to pay a fee for their booth area, hotel and meal expenses also have to be considered, too.

Some dealers at shows only want to buy or sell with other dealers, they could care less about selling to the public at these events. These dealers are interested in picking up inventory for their home shop.



Related Articles
Editor's Picks Articles
Top Ten Articles
Previous Features
Site Map





Content copyright © 2021 by Gary Eggleston. All rights reserved.
This content was written by Gary Eggleston. If you wish to use this content in any manner, you need written permission. Contact Gary Eggleston for details.