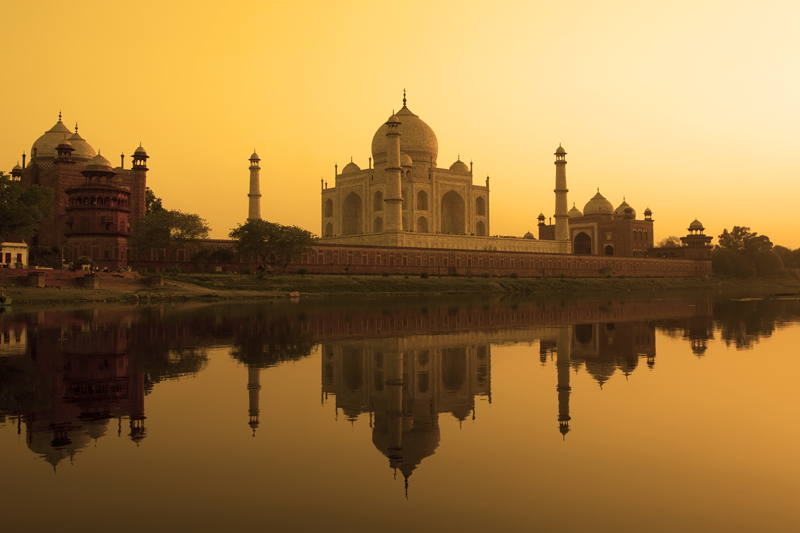 One of life's most simplest pleasures is freshly baked home made bread - that lovely wonderful aroma wafting through your home just starts your taste buds tingling from the very first whiff. I know that making your own bread sounds a bit intimidating, but really if I can do it – I'm sure you can too. I've never thought of myself as a baker, but this basic recipe is so simple and so easy - the yummy end result will speak for itself.
I highly recommend using bread flour when making breads at home. Bread flour is made from hard wheat and has a much higher gluten content making it perfect for bread making. You can use any variety of bread flour such as multi-grain bread flour or oat bran bread flour. Plain bread flour can easily be found in any large grocery store but the specialty bread flours are usually available in mainly organic & health food markets.
Iyengar's Bakery in Bangalore is famous for its delicious baked goods but their fresh baked masala bread is really out of this world. Masala bread is a savory type of bread baked with spices & aromatics. It's so delicious & so addictive - masala bread lightly toasted with a little ghee was my favorite tea time snack. These are some of my most fondest (and most delicious) childhood memories. So I have tried several times to recreate Iyengar's famous baked masala bread at home and this particular version (French bread style) was always a winner among friends & family.
MASALA BREAD
Ingredients:
2½ to 3 cups bread flour
2½ tsp active dry yeast
1 cup lukewarm water
1½ tbsp sugar (or 2 tbsp honey)
2 tbsp oil (or butter, cut into small pieces)
1½ tsp salt, to taste
2 tbsp milk
2" piece of ginger, peeled & finely grated
2 tsp freshly ground cumin powder
8-10 small green Thai chilies, finely minced (to taste)
6-8 fresh curry leaves, finely minced
½ cup freshly minced cilantro leaves (or you can use mint leaves or a combination)
all purpose flour as needed
melted butter or ghee as needed
METHOD:
In a large mixing bowl, combine the water with the yeast. Stir to combine and add the sugar. Mix well and allow the mixture to sit for about 10-15 minutes. The mixture should be frothy, indicating that the yeast is active. Then add in the oil, salt and milk. Mix well to combine and add in the ginger, ground cumin powder, green chilies, curry leaves & cilantro leaves. Stir well and add in 1 cup of bread flour and mix to incorporate all of the ingredients. Slowly continue to add the bread flour (½ cup at a time) until the dough comes together (the sides of the bowl should be clean) & the dough is not sticky.
Now on a nice smooth surface or counter top, liberally sprinkle some all purpose flour. The fun part is playing with your dough, so go ahead and knead the dough for at least 5 minutes. The dough should be elastic and not sticky. Now form the dough into a round ball & transfer the dough to a lightly oiled mixing bowl. Then spread a very light layer of oil on the top surface of the dough as well. Using a clean kitchen towel, cover the bowl and place it in a warm place. If it is cold outside, place it in an oven right under the oven light (even this little bit of heat & warmth will help). If it's very cold outside, you may need to place the dough in a very low oven (heat the oven to 100-150 deg F - depending on how cold it is in your area of the world, then turn the oven off & simply let the dough bask in its lovely warmth).
Let the dough sit for 1-2 hrs, by then it should have almost doubled in size. Then punch the dough down and transfer it to a well floured surface and knead the dough for another 4-5 minutes. Then form the dough into a well rounded loaf – it is easier to form the bread on a well oiled baking sheet or baking tray. Cover the dough with a kitchen towel and let it sit for another 30-45 minutes allowing it to rise again.
Don't forget to preheat the oven to 400 deg F. After the second rise, carefully cut 3-4 diagonal steam slits on the top (not more than ¼" deep). Lightly brush the dough with a little melted butter on both the top and the sides. Bake for 30-35 minutes or until golden brown. The bread should be brown & crispy on both the top and bottom, when tapped with a wooden spoon on the bottom – you should hear a hollow sound. Remove the bread from the oven and allow it too cool (about 30 minutes) on a wire rack before slicing. Serve with a little butter or ghee and enjoy!
VARIATIONS:
This Masala Bread recipe can also be made with any bread machine. Just follow the basic recipe using the same ingredients & quantities, but add the ingredients in the correct order suggested by your specific bread machine's manufacturer. You can either choose to let the bread finish baking in the bread machine itself or simply set your bread machine to the "dough" setting & then follow the rest of the Masala Bread recipe as directed above.
You could add whatever you like to this basic Masala Bread recipe such as some fresh rosemary or garlic chives instead of cilantro leaves. You could also add your favorite spices to this recipe like freshly ground fennel seeds or coriander seeds.
I also love adding Kasoori methi (dried fenugreek leaves) & some toasted unsalted cashew pieces to this bread.
NEWSLETTER
: I invite you to subscribe to our free weekly newsletter. This gives you all of the updates for the Indian Food site. Sometimes, this newsletter has additional information on recipes that are not in the articles. Fill in the blank just below the article with your email address -
which is never passed on beyond this site. We will never sell or trade your personal information
.
You Should Also Read:
Ladi Pav Recipe
Spicy Cornbread Recipe


Related Articles
Editor's Picks Articles
Top Ten Articles
Previous Features
Site Map



Follow @SadhanaGinde
Tweet



Content copyright © 2022 by Sadhana Ginde. All rights reserved.
This content was written by Sadhana Ginde. If you wish to use this content in any manner, you need written permission. Contact Sadhana Ginde for details.