Recessed Date 1927-D Quarter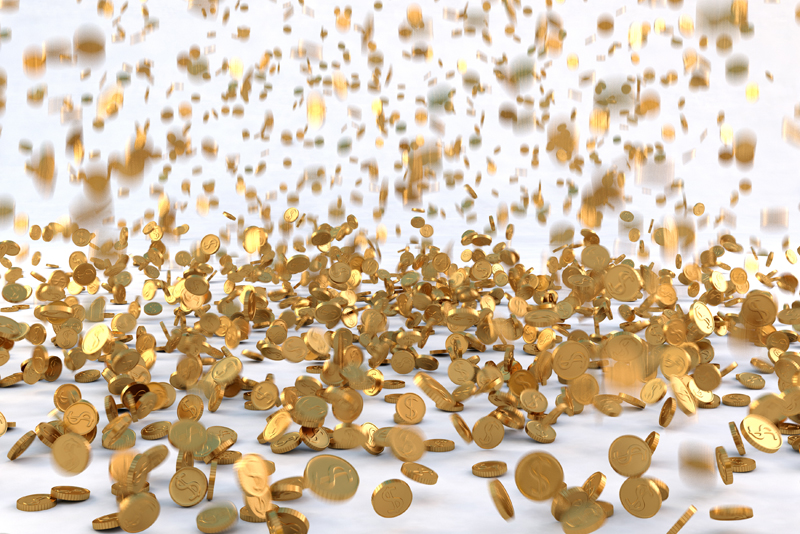 Some coins are not as tough as their mintages might suggest, and the 1927-D Standing Liberty quarter seems to such a coin. There are a number of reasons why the 1927-D is more available than would be expected. The starting point for the 1927-D is its low mintage of only 976,400.Once a mintage of the past century is below the 1 million mark, you begin to think that the coin is going to be a good date.

In fact, since 1927 there have only been two quarters and not many other coins that have had mintages of less than 1 million that were released into circulation. With that said, despite the low mintage, the 1927-D was not even the lowest mintage Standing Liberty quarter that year. The honor goes to the 396,000 piece 1927-S.

It seems that there was little if any extra saving of either the 1927-D or 1927-S. Dealers and collectors of the era were just not very likely to save any extra quarters. There are some indications of a roll here or there but certainly no significant quantities.

The 1927-D is a standing Liberty quarter and they are notorious for not being available even in circulated grades. Many issues lost their dates. This shows up in the higher prices for the 1921 in VG-8 and had a mintage of 1.9 million. The 1923-S had a mintage of 1,360,000 and can sell for $425 in VG-8. Surprisingly the 1926-D can be had for just $19 in the very same grade.

The most likely reason why the 1927-D can be had for a lesser price is that the date on the Standing Liberty quarter was recessed starting in 1925. The earlier dates are so expensive because their dates wore off, so they cannot be identified. It is also very likely that the 1927-D was noticed by later generations of coin collectors who figured any coin with a mintage of less than a million ought to be saved.

This may help to explain why the 1927-D is readily available and not that expensive in upper circulated grades as it was pulled from circulation for a long period of time. The Mint State grades are interesting in their own right. It may or may not be a well known fact that coins in the 1920s, especially from the branch mints, were often not very well made. Although there was never a large amount of saving, there have always been rumors of a roll or two of the Standing Liberty quarter dates with the exception of the 1927-S.



Related Articles
Editor's Picks Articles
Top Ten Articles
Previous Features
Site Map





Content copyright © 2021 by Gary Eggleston. All rights reserved.
This content was written by Gary Eggleston. If you wish to use this content in any manner, you need written permission. Contact Gary Eggleston for details.