Background Image for Product Promo Video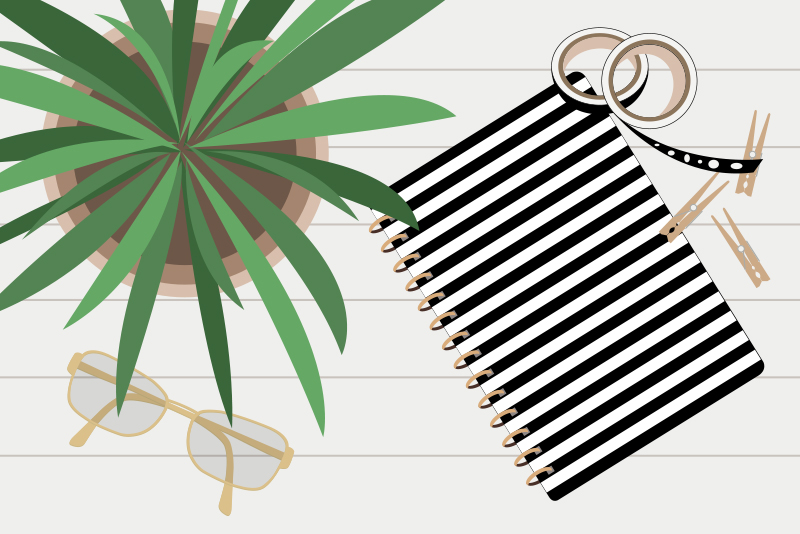 In this tutorial, we will create a video background image for a product promo video. The theme of the promo is "Winter Collection". Many companies announce a new product line for the winter season, so this product promo video can be used by many clients.
This background
will be a closeup of a snow covered evergreen branch with a blurred background behind the branch. It will also have two empty frames, which have a solid off-white color and a row of snowflakes across the top.
Our first step is to create this evergreen still image. We will be moving the image across the screen in the video, so we need it to be wider then the video screen (1920 x 1080 pixels). The image I am using is from Pixabay and is 2640 x 2640 pixels. As the image will be moved horizontally across the screen, the image height will not need to be 2640 pixels. So, we can
crop the image
to 2640 x 1200 pixels, keeping the top of the branch and some of the blurred background.
Our next step is to create the picture frames in a new Photoshop
R
document with a transparent background. As the product photos will be 8 x 10 inches at 72 dpi, our frame will be 10 x 12 inches. We also need space to add a drop shadow. So let's start with 1440 x 1440 pixels.
After drawing the 10 x 12 inch frame
, we can add the row of snowflakes centered across the top of the frame. The bottom half of the snowflakes overlap the frame. We can add the same drop shadow to both the frame and the snowflakes. Finally, we will merge all into one layer.
We will add the product photos over the empty frames in Motion 5. When we animate the background to move across the screen, these product photos will need to move exactly as the blank frames. This is accomplished by using a Match Move Motion Tracking behavior. To make this easier, we can add two small dots to the empty frames. These dots will be
placed
at the lower left and upper right corners and act as track points for the Match Move behavior.
Of course, we will save this as a separate Photoshop image, just in case we can use it again.
Now we can drag two frames into the background document and place them in the best positions. Then we flatten the layers and save as a Photoshop image, which we can import into Motion
R
.
Snow Covered Pine
https://pixabay.com/en/pine-leaves-snow-winter-covered-84592/


Related Articles
Editor's Picks Articles
Top Ten Articles
Previous Features
Site Map





Content copyright © 2019 by Diane Cipollo. All rights reserved.
This content was written by Diane Cipollo. If you wish to use this content in any manner, you need written permission. Contact Diane Cipollo for details.