Star Wars - Episode IV - A New Hope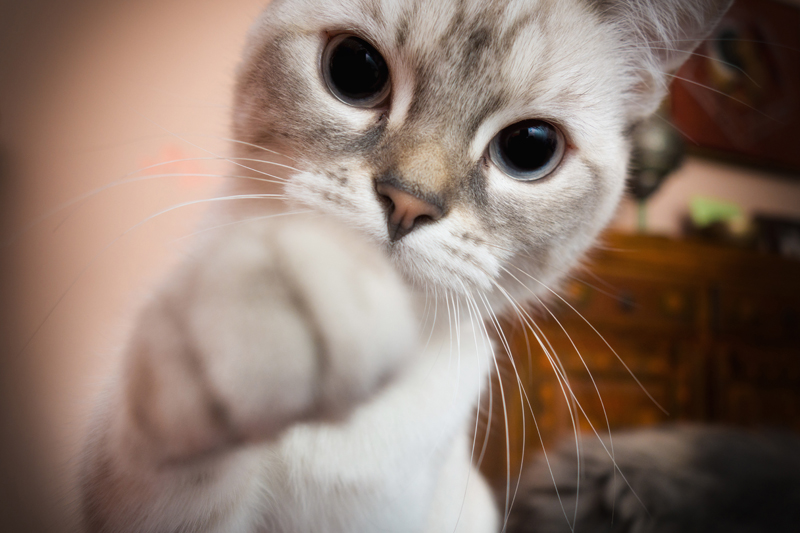 Luke Skywalker lives on a farm on the far away dessert planet of Tatooine. His dreams of adventure come to fruition when he comes across two droids bent on finding the reclusive Obi-Wan "Ben" Kenobi. What he soon learns is that his father was a Jedi Knight supposedly killed by the evil Darth Vader. Luke, with the help of Obi-Wan, must take up his own light saber and learn the ways of the Force in order to save Princess Leia from the clutches of the Empire and destroy their weapon, the Death Star. Even with the help of two smuggler, Chewbacca and Han Solo, the task won't be an easy one. Here are a few movie mistakes to look for while watching "Star Wars – Episode IV – A New Hope".

∙ C-3PO and the R5D4 unit have been chosen to work on the farm. When the R5 unit malfunctions and C-3PO recommends R2D2, the front view of him and Luke shows the R5 unit is standing in front of them. It cuts to a side view or R2D2, when Luke says "what about that one" and the R5 unit is standing next to R2.

∙ After their run in with the Sandpeople, Luke and Ben are talking while Luke is reattaching C-3PO's left ar. Luke's left hand is on C3PO's lower arm and he's holding a screwdriver in his right hand. It cuts to a closer view when Luke asks Ben if he fought in the Clone Wars and his right hand is on C-3PO's left shoulder. Later in the scene, there is a cloak hanging on the wall of the alcove behind Luke as he works on C-3PO. The cloak is still there in the wider view of Luke and Obi-Wan when Ben shows him his father's light saber and says "This is the weapon of a Jedi Knight". It cuts to a closer angle when Ben hands him the light saber and the cloak is gone. It's back when Luke asks how his father died.

∙ Luke calls C-3PO at the control bridge when they're being fired upon by the Stormtroopers. The view of C-3PO and R2D2 when C-3PO says "I said all system have been alerted" shows there are three blasters against the wall over his left shoulder. A few moments later, when Luke calls him again from the garbage chute and says "where could he be", the view of the control room shows four blasters against the wall.

"Star Wars – Episode IV – A New Hope" (1977) stars Mark Hamill, Harrison Ford, Carrie Fisher, Alec Guiness, Peter Cushing, Anthony Daniels, Kenny Baker, Peter Mayhew and David Prowse. It runs 121 minutes and is rated PG for sci-fi violence and brief mild language.

Get your copy of "Star Wars - Episode IV - A New Hope" here:



Related Articles
Editor's Picks Articles
Top Ten Articles
Previous Features
Site Map



Follow @IGMovieMistakes
Tweet



Content copyright © 2021 by Isla Grey. All rights reserved.
This content was written by Isla Grey. If you wish to use this content in any manner, you need written permission. Contact Isla Grey for details.