15 Sandwich Ideas for Ground Meat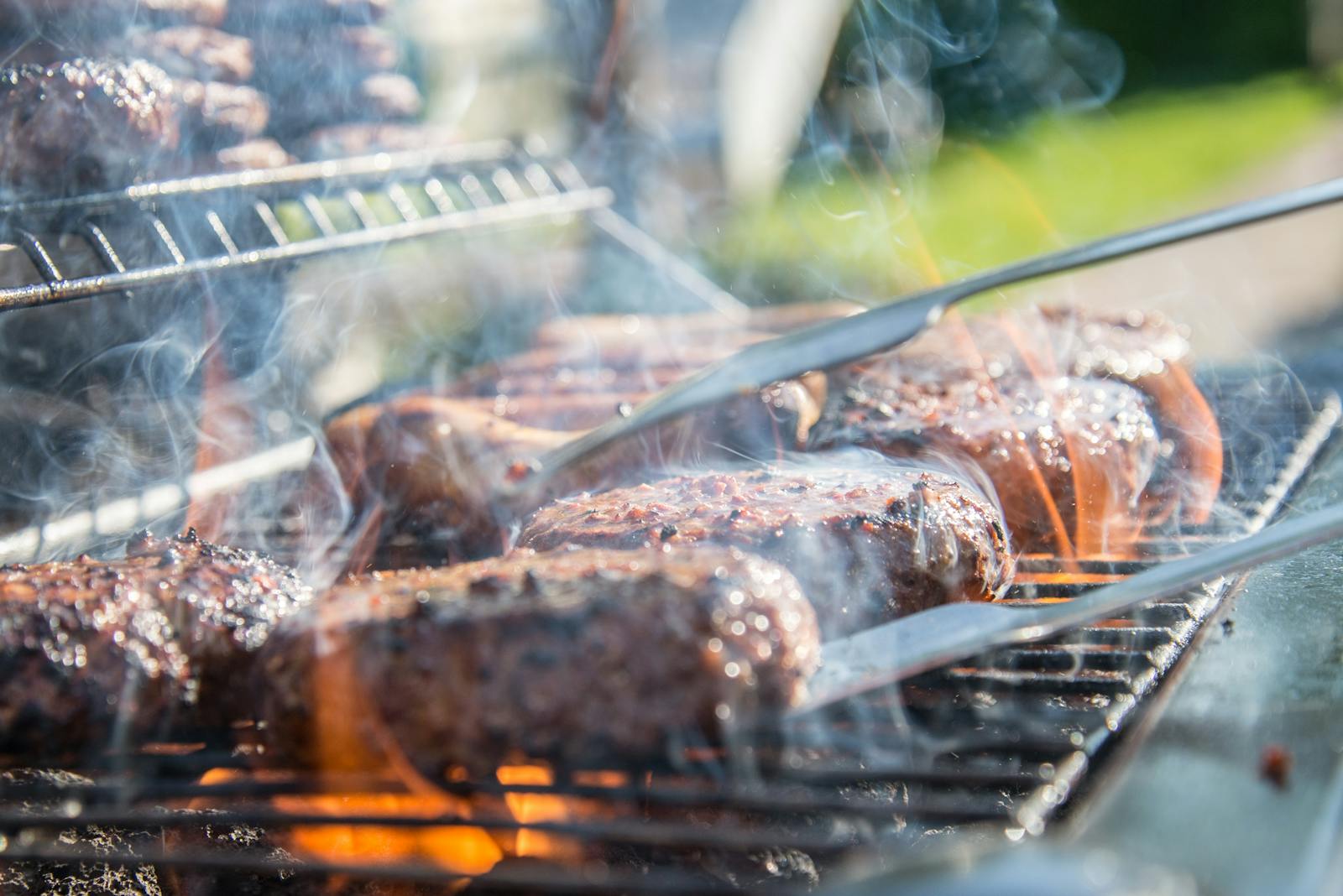 For cost effectiveness and creative spicing options, there is nothing quite like ground meat for sandwiches. Readers who play the Sandwich Name Game on the Sandwiches Forum at BellaOnline have created dozens of ground meat sandwich ideas. We are not afraid to play around with inventing sandwiches from ground beef, pork, chicken, turkey, and buffalo. Each of these ground meats has a distinctive taste and texture. Don't be afraid to experiment! Here are a few of these outstanding sandwich ideas.

15 Sandwich Ideas for Ground Meat
* Potato, onion, and hamburger burrito in a fresh flour tortilla.
* Turkey Burger on a soft bun with melted pepper cheese, lettuce, tomatoes, and ranch dressing.
* Toasted meatball sub with Italian meatballs, marinara, basil leaves, and provolone.
* Stilton cheese and mayo dressing on a soft bun with a buffalo burger and caramelized onions and garlic.
*Lamb burger made with rice, dill, and lemon juice, and then served with slivered onions, mushrooms, and spinach in a pita with cucumber sauce.
*Soft taco on a fresh corn or flour tortilla with pinto beans, sausage, shredded Mexican blend cheese, guacamole, lettuce and tomatoes.
* Caramelized onions, mushrooms, buffalo burger, horseradish mayo, on an onion Kaiser Roll.
* Pickled veggies chopped fine, pork pattie, shredded pepperjack, all grilled in a flour tortilla.
* Mushrooms sautéed with ground sirloin beef, oregano, and garlic, and toasted in an Italian roll with Parmesan cheese.
* Pork crumbles cooked in teriyaki sauce in a wrap with seaweed salad.
* Onions, caramelized and mixed with rice and quinoa, Pico de Gallo and chicken crumbles in a wrap.
* Turkey pattie wrapped with fresh tomatoes, alfalfa sprouts, dill and cucumber sauce, and Lorraine Swiss cheese.
* Lamb, ground and mixed with spices and rice, baked in a tomato sauce and slipped into a pita pocket with cucumber sauce, lettuce, and onions.
* Grilled chicken pattie on sprouted grain bread with lettuce, tomato, and muffaletta.
* Taco made with Indian fry bread, buffalo burger, shredded Colby cheese, and Pico de Gallo.

While ground meat is versatile and often costs less than larger cuts of meat, it does have a downside. Ground meat contains more surfaces for bacteria to grow on. It needs to be thoroughly cooked to a safe temperature. The U. S. Department of Agriculture says to cook ground meats to an internal temperature of 160 degrees Fahrenheit. Checking the temperature with a digital thermometer is recommended. Properly cooked and creatively spiced, ground meat makes a dandy basis for a sandwich meal!


Related links: The Related Links below this article may be of interest to you.

When I mention stores or products by brand name, these are the ones that I use. I have not received free products from the manufacturers, nor have I been paid to mention the products or stores by name.

NEWSLETTER: I invite you to subscribe to our free weekly newsletter. This gives you all of the updates for the Sandwiches site. Sometimes, this newsletter has information and variations on sandwiches that are not in the articles. Fill in the blank below the article with your email address - which is never passed on beyond this site. We never sell or trade your personal information.

You Should Also Read:
Green Bean Salad Recipes
Italian Cucumber Salad Recipe
Rotini Olive Pasta Salad Recipe


Related Articles
Editor's Picks Articles
Top Ten Articles
Previous Features
Site Map





Content copyright © 2022 by Connie Mistler Davidson. All rights reserved.
This content was written by Connie Mistler Davidson. If you wish to use this content in any manner, you need written permission. Contact Connie Mistler Davidson for details.