Nurture Can Improve Cortical Thickness in ADD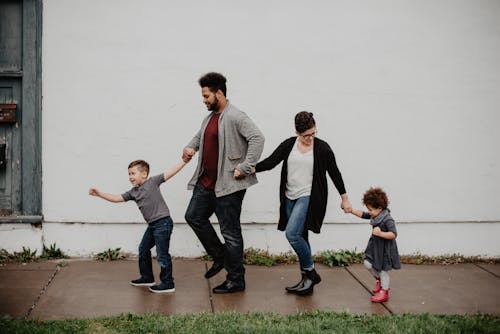 How many different causes have you heard of for Attention Deficit Disorder? Pre-natal exposure to toxins, genetic pre-disposition, general anesthesia when a child is young are all reasons that researchers have given for the interplay between nature and nurture that can cause Attention Deficit Disorder. Many researchers agree that a thin cortex is implicated in Attention Deficit Disorder. What part of nurture could cause this?

Scientific researchers cannot deprive children of care in an experimental setting to see what effects that neglect could have on the brain. That would not be ethical. However, the Bucharest Early Intervention Project (BEIP) examined records and the children who were raised in institutions. These children were orphans or abandoned.

A recently published article in the journal Biological Psychiatry illuminates how nurture can affect cortical growth and the development of Attention Deficit Disorder. The study was conducted using longitudinal data from 58 children raised in institutions in Romania. They were compared to 22 children who were raised in families in the same community. Researchers scanned the children's brains to study the architecture that had developed. In the deprived children who were raised in institutions, the "prefrontal, parietal, and temporal cortices" were significantly reduced in thickness, as compared to their non-institutionalized peers. This thinned cortex was associated with symptoms of Attention Deficit Disorder.

What could parents take away from this research? If you have a lot of ADD/ADHD circulating in your extended family, it could pay dividends to provide an enriched environment, especially for infants and young children. This is when the cortex develops, and you want to help build the thickest cortex that is possible.

Here are activities that could help. Interact with the child by commenting, talking, and discussing things that are going on in the child's life and the world around him. For a younger child, describe what is going on. Provide stimulating toys that tap into developing creativity. Read to the child on a daily basis. Let the child play vigorously outdoors. Art supplies should be available. Play music of various types to accompany the events of daily life. Choose the use of positive reinforcement for your disciplinary style. Teach early recognition of the ways that choices affect our lives.

A child could inherit a thinner than normal cortex, due to the genetics of Attention Deficit Disorder. However, it is entirely possible to somewhat mitigate the effects of genetics by enhancing the environmental circumstances of the young child. Use your creativity to set the conditions to increase cortical development.


Resource:

Elsevier. (2014, October 14). Institutional rearing may increase risk for attention-deficit disorder by altering cortical development. ScienceDaily. Retrieved May 4, 2016 from www.sciencedaily.com/releases/2014/10/141014084938.htm


Related links: The Related Links below this article may be of interest to you.

NEWSLETTER: I invite you to subscribe to our free weekly newsletter. This gives you all of the updates to the ADD site. Fill in the blank below the article with your email address - which is never passed on beyond this site. We never sell or trade your personal information.



You Should Also Read:
ADD Executive Function and Intense Exercise
Kids with ADD Need Positive Reinforcement
Why Some People Outgrow ADD


Related Articles
Editor's Picks Articles
Top Ten Articles
Previous Features
Site Map





Content copyright © 2022 by Connie Mistler Davidson. All rights reserved.
This content was written by Connie Mistler Davidson. If you wish to use this content in any manner, you need written permission. Contact Connie Mistler Davidson for details.