7 Reasons To Take An Adventure Cruise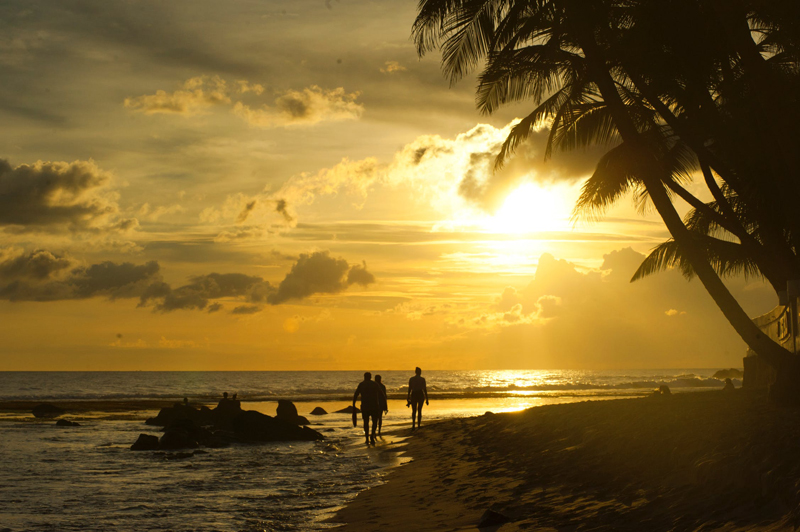 For today's active travelers, exploration and adventure is a key part of their favorite vacations. While it's possible to take adventure trips on land, small ship adventure cruises can be a great way to take an active vacation. These types of trips allow travelers to enjoy hiking, kayaking and numerous water sports in some of the world's most unspoiled destinations.
UnCruise Adventures offers some of the best small ship cruise experiences for active travelers. The company has operated small ship cruises for over twenty years. Their well-appointed ships hold a maximum of 86 guests, allowing for a more intimate vacation experience. The company's itineraries include voyages in Alaska, Mexico's Sea of Cortes, Costa Rica & Panama, Galapagos, Hawaiian Islands, Pacific Northwest and the Columbia & Snake Rivers. While UnCruise Adventures' ships are classy and well-equipped, guests tend to focus most on the wonders experienced in remote destinations off the ship.
Travelers who enjoy combining tropical adventures with culture and history should take a close look at UnCruise Adventures' Costa Rica & Panama itineraries. These take place on UnCruise's Safari Voyager, a recently refurbished and updated 62-person vessel. Because of the ship's small size, vacationers are able to visit isolated, wildlife-rich areas where few are able to travel. Experiences featured on these voyages include hiking in lush jungle preserves, kayaking through the mangroves and around small islands, snorkeling in pristine waters, wildlife spotting, and a full transit of the historic 48-mile Panama Canal.
If you enjoy wildlife, active exploration and immersive experiences, here are seven great reasons to take an UnCruise Adventures Costa Rica & Panama small ship adventure cruise:
1. Access To Off-The-Beaten Path Places.
Throw out any notions of being with crowds of tourists in Panama and Costa Rica. If you're looking for undiscovered Costa Rica and Panama, you'll find it here. UnCruise's Safari Voyager takes its small group of guests to remote places teeming with biodiversity and nature. You're likely to see more wildlife in these spots than people who aren't on your ship. For this reason, it's much easier to engage and connect with the places you're visiting. Safari Voyager guests have the opportunity to experience some of Central America's most pristine areas including the tiny islet of Granito de Oro, offering some of the best snorkeling and diving in the world. Other notable destinations include Panama's Isla Coiba, Campanario Biological Reserve on Costa Rica's Osa Peninsula, Piedras Blancas National Park, and Curu Wildlife Refuge on Costa Rica's Nicoya Peninsula. The wildlife viewing in these areas is exceptional. On an UnCruise Adventures vacation, guests have the opportunity to experience the world differently.
2. Plenty Of Daily Active Adventures.
Every UnCruise voyage is different than the next, depending on guest preferences and what Mother Nature has in store. A choice of morning and afternoon activities are generally offered daily, sometimes with the ship repositioning to a new location in the middle of the day. There are usually plenty of hiking options as well as kayaking, stand-up paddle boarding, swimming, snorkeling, and skiff trips for wildlife viewing. Hikes are generally gauged to various distances and fitness levels, so guests can choose the option that suits them best. Some hikes also focus on special interests such as wildlife and birding, plant life and photography. Safari Voyager is fully outfitted with kayaks, paddle boards, snorkeling gear, inflatable motorized skiffs, fitness equipment, hiking poles and an EZ Dock launch platform, making it easy for guests to embark on skiff and kayak excursions.
3. More Personalized Vacation Experiences.
The Safari Voyager's staff and crew are outstanding. With so few guests onboard, the overall vacation experience becomes intimate and much more personalized. The ship quickly becomes a place where everyone knows your name, preferences and interests. Expedition guides have individual areas of expertise and quickly get to know the kinds of experiences guests are seeking. They'll keep an eye out for birders and photography buffs, helping them to spot wildlife and take exceptional pictures. The ship's small size also means activity groups are small as well, generally comprising no more than ten guests accompanied by an expedition leader.
4. Top Expedition Leaders And Onboard Experts.
UnCruise Adventures' small ship cruises feature carefully selected expedition guides and professionals who are knowledgeable in their fields. They help guests get the most out of their vacation experience and focus on exceeding guest expectations. On UnCruise's theme voyages, renowned experts share their years of experience and first-hand knowledge with guests on their sailing. These kinds of in-depth, hands-on learning and exploration opportunities are unique and not readily found elsewhere.
5. Make New Friends.
One of the many benefits of an UnCruise Adventures small ship cruise is the special sense of community that develops onboard. The vibe is casual and relaxed. On an UnCruise adventure, guests come onboard as like-minded travelers and leave with new friends. It's particularly easy to meet people on UnCruise's small ships and the daily programming helps to facilitate this as well. Guests are generally reasonably fit and tend to bond while taking rainforest hikes, kayaking, wildlife viewing and participating in themed talks and events. UnCruise Adventures enjoys a high percentage of repeat guests. Sometimes travelers make friends on an itinerary such as Alaska; then plan to meet up on another ship to enjoy a new destination together.
6. Learn About History, Nature and Wildlife.
On UnCruise Adventures' Costa Rica & Panama voyages, guests can experience a bucket-list full transit of the Panama Canal and uncover little-known details about its history. On the same trip, travelers also walk along postcard-perfect beaches, snorkel with brightly colored tropical fish, take nature hikes along rainforest trails, and get up close to lots of wildlife. Guests often see a variety of monkeys, sloths, coatis, tapirs, crocodiles, toucans, scarlet macaws, blue-footed boobies, multiple types of sea turtles, dolphins, whales, reef sharks and much more. UnCruise Adventures' Costa Rica & Panama Canal itinerary is an exceptional choice for birders. There are so many different species in this region and the ship's expedition guides are experts at spotting them.
7. All-Inclusive Meals and Drinks.
If you think adventure vacations involve roughing it, think again. UnCruise Adventures offers an upscale all-inclusive experience featuring three delicious meals daily, plus snacks and other scrumptious treats. Don't miss the morning muffins and the afternoon cookies – they're amazing. Wines and cocktails are included in the Safari Voyager's rates as well. Guests happily get together over drinks during the ship's daily cocktail hour, discussing the highlights of their day's activities and what they've learned. It's a wonderful way to bond and get the most out of the UnCruise Adventures vacation experience.
If You Go:
For more information on UnCruise Adventures' small ship cruises, visit
www.uncruise.com
.


Related Articles
Editor's Picks Articles
Top Ten Articles
Previous Features
Site Map





Content copyright © 2023 by Nancy Schretter. All rights reserved.
This content was written by Nancy Schretter. If you wish to use this content in any manner, you need written permission. Contact Nancy Schretter for details.