Tips To Collect U.S. Coins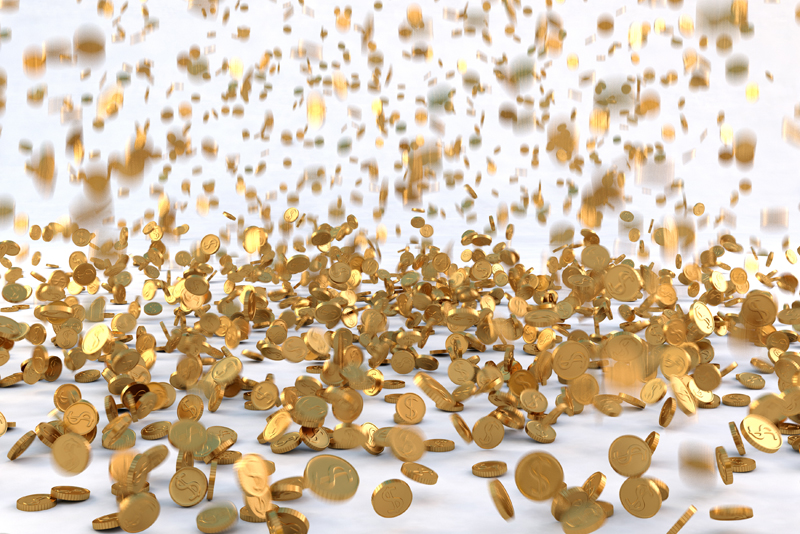 Some people have a natural talent to love money, whether they spend it or simply collect it, they are simply born to love what money provides them in the kinds of gratifications that they desire.

As an example consider those people who collect coins. They simply love the sight of coins and many wish to display their collections as art. In the United States, coin collecting began as early as 1652 During this period, business people and individuals alike, were known to engrave and distribute their own personal coins.

Some people are so interested in collecting coins that they are quite willing to combine their collections into various forms and categories. The reason for this fascination is at the heart of collecting U.S. coins.

The U.S. Mint strikes all of the coin of the United States, and in the last 30 years or so it has minted nearly 300 billion coins. When the Articles of Confederation gave consent for the different states to create or manufacture their own coins, the hobby of collecting coins grew at an unparalleled rate.

This is why in the middle of the 1780's, states like Connecticut, Vermont, New Jersey, New York, and Massachusetts started creating various coins unique to their states. This prompted the start of collecting rare coins.

To know more about U.S. coin collecting, here are some basic facts you should know:

-It was on 1787 that the primary "Federally" approved coin of the U.S. was first struck. -
It was in New Haven, Connecticut where the "Fugio Cent," which is the name of the coin, was secretly struck.

-The U.S. Mint is responsible for striking and issuing all U.S. coins.

-The Mint uses bands of metal that are rolled into loops, with the right breadth and measurements.

-Each type of coin uses a particular alloy of metals.

-For instance, metal strips that consist of zinc are used to manufacture pennies, while nickels are made of a 25% "nickel metal alloy" and 75% copper.

For this reason, U.S. coin collecting can be further subdivided into categories such as the penny or cent, the nickel, dime, etc.

People who would like to collect U.S. coins, should learn the intricacies of the hobby and find was to acquire their first coins. The hobby of U.S. coin collecting is not just a wonderful hobby, it is a great way to preserve our nation's culture and history, and to learn about it at the same time.



Related Articles
Editor's Picks Articles
Top Ten Articles
Previous Features
Site Map





Content copyright © 2021 by Gary Eggleston. All rights reserved.
This content was written by Gary Eggleston. If you wish to use this content in any manner, you need written permission. Contact Gary Eggleston for details.