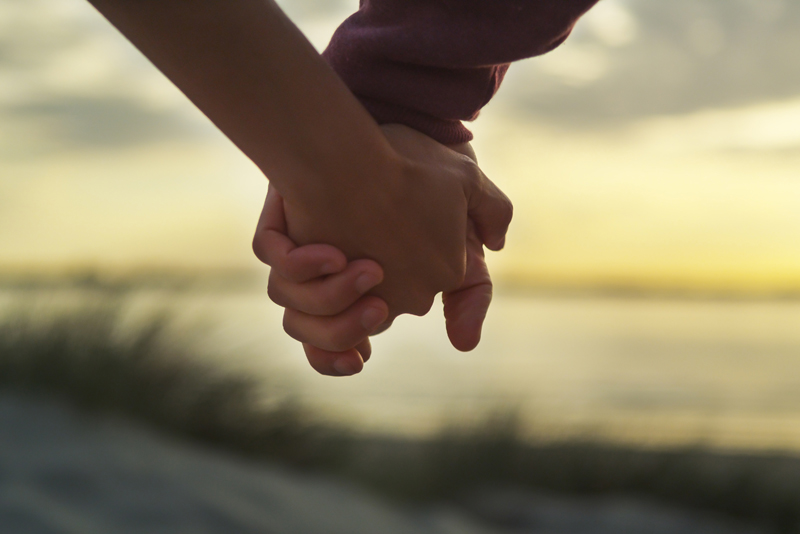 A lesser know aspect of PCOS is the role that naturally generated opioids - natural beta endorphins - may play in the disease. A medication which modulated opioid receptors has been demonstrated to turn around multiple aspects of PCOS and may help you to get pregnant faster.
Beta endorphin is a natural pain-killer that we all make, especially after exercise, but when produced in excess, insulin dynamics can be negatively affected. Here's the scoop on how the natural opioids produced within your body might be messing with your ovaries.
Women with PCOS for unknown reasons, tend to produce more of the natural opioid neuropeptide beta-endorphin than non-PCOS women, and recently it has been discovered that in excess beta-endorphin can negatively influence insulin (1).
Interestingly, when women with PCOS and high insulin levels are prescribed the medication Naltrexone which binds to opioid receptors, natural beta-endorphins are unable to act. The result: Insulin response can be positively influenced which may help to reboot ovulation in PCOS.
You may have heard of Natrexone before, it's a drug commonly prescribed for opioid and alcohol withdrawal and is used long-term by many who struggle with alcohol/substance abuse. It's not expensive, but it is a prescription item.
Increasingly, Naltrexone is being studies for it's ability to turn around PCOS; Naltrexone has even been demonstrated to reboot ovulation in obese PCOS women, an effect which is likely mediated via improved insulin dynamics.
An early 2002 study (2) checked into how Naltrexone treatment - 50 mg daily - over six months might influence metabolic profiles in PCOS women with obesity and discovered signifiant decreases in body mass index (BMI), improved menstrual frequency in 80% of women.
Significant decreases in testosterone, DHEAs and cortisol were also noted and in women with insulin resistance, the fasting glucose-to-insulin ratio improved.
"Naltrexone may have a beneficial effect on the clinical and endocrine-metabolic disturbances of obese PCOS women…"
A study (3) on Clomid-resistant women with PCOS - all with obesity and excess androgens and insulin - demonstrated that when Naltrexone - 50 mg daily - was prescribed for 6 months some women (10%) began ovulating naturally. A further 70% of the remaining women began to ovulate successfully in response to Clomid treatment having previously been diagnosed as Clomid-resistant. Thirty-three percent of the women conceived.
Aside from impressive pregnancy rates, Naltrexone treatment was linked with significant reductions in BMI, luteinizing hormone (LH), fasting serum insulin, LH/follicle-stimulating hormone ratio and testosterone.
"In this preliminary trial, naltrexone improved endocrine and metabolic function in women with CC-resistant PCOS. Furthermore, naltrexone restored CC sensitivity in the majority of subjects, resulting in a significant number of pregnancies."
Another study (4) also found significant changes in androgen levels and ovulation rates after just three months of Naltrexone treatment. For women with PCOS, high androgen levels, and a higher BMI Naltrexone maybe a useful treatment to discuss with a physician.
I regularly post extra updates on new fertility research, tips and strategies, along with research on environmental toxins and fertility on my Facebook page
https://www.facebook.com/smartfertilitystrategies
References
(1) Curr Pharm Des. 2006;12(8):1001-12. Role of opioid antagonists in the treatment of women with glucoregulation abnormalities. Guido M1, Romualdi D, Lanzone A.
(2) Fertile Steril. 2002 May;77(5):936-44. Effect of long-term naltrexone treatment on endocrine profile, clinical features, and insulin sensitivity in obese women with polycystic ovary syndrome. Fruzzetti F1, Bersi C, Parrini D, Ricci C, Genazzani AR.
(3) Hum Reprod. 2008 Nov;23(11):2564-9. doi: 10.1093/humrep/den273. Epub 2008 Jul 18. Naltrexone treatment in clomiphene resistant women with polycystic ovary syndrome. Ahmed MI1, Duleba AJ, El Shahat O, Ibrahim ME, Salem A.
(4) Fertil Steril. 2010 Nov;94(6):2385-8. doi: 10.1016/j.fertnstert.2010.02.041. Epub 2010 Mar 31. Metformin, naltrexone, or the combination of prednisolone and antiandrogenic oral contraceptives as first-line therapy in hyperinsulinemic women with polycystic ovary syndrome.
Hadžiomerović-Pekić D1, Wildt L, Weiss JM, Moeller K, Mattle V, Seeber BE.


Related Articles
Editor's Picks Articles
Top Ten Articles
Previous Features
Site Map





Content copyright © 2023 by Hannah Calef. All rights reserved.
This content was written by Hannah Calef. If you wish to use this content in any manner, you need written permission. Contact Hannah Calef for details.