Rare Coins Slaves To Bullion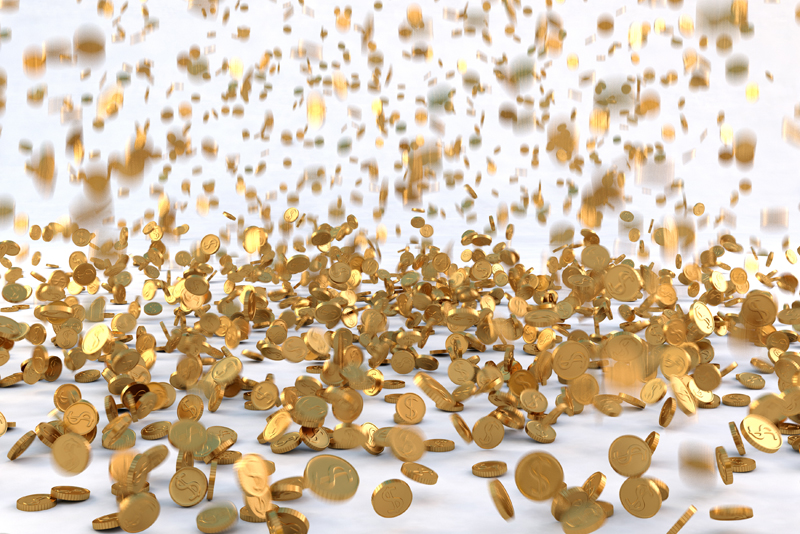 Are the precious metals and collectible coin market one and the same? An argument for a "yes" vote has some merit. If you ignore the truly scarce to rare coins for a moment, how many of the lesser coins of gold or silver buck this trend when these two metals are either rising or falling?

This raises another question. Is there more than one tier to the collectible coin market? Do truly scarce coins, be they better dates or grade rarity coins, go in their own direction regardless of what is happening in the precious metals market, or within reason do they follow the pricing trends both up and down?

One collector remarked that almost every gold and silver coin price that he had changed for a common date in a common condition had been impacted by the almost continual fluctuations, in the spot price of the metals.

The better dates and better condition coin changes have been rising in value, but at much slower pace than the change in metal prices. Changes in these better coins don't appear to be influenced by the metal price at all. Granted there have been noticeable declines as well as jumps in the value of the common date material.

The better coins are overall appreciating in value. Furthermore, there is very little price spread between most of the grades for the common dates. Supply apparently outstrips demand for common dates. Coin dealers are reporting difficulty in stocking scarce to rare coins.

This means the number of active collectors is still lower than it has been historically. This suggests the value of the better coins is being impacted by the economy, while modest collectible coins depend on their intrinsic value.

The coin business itself is comprised primarily of small privately owned businesses. Their performance is very difficult to gauge. Some claim that the dealers do well all of the time. Others may hanker after the so called good old days when they made more money. storefront dealers are usually unwilling to give out any information.

There are a few companies that are publicly traded. A-Mark Precious Metals and Johnson Matthey each buy and sell coins. Primarily, these are bullion-related coins. Nevertheless, they give one a good view of what is going on. The market for quality scarce to rare coins is thriving. Bullion is fueling the rally and the enthusiasm has spilled over into the collectible coin market.



Related Articles
Editor's Picks Articles
Top Ten Articles
Previous Features
Site Map





Content copyright © 2021 by Gary Eggleston. All rights reserved.
This content was written by Gary Eggleston. If you wish to use this content in any manner, you need written permission. Contact Gary Eggleston for details.