Five Awesome Family Cruise Experiences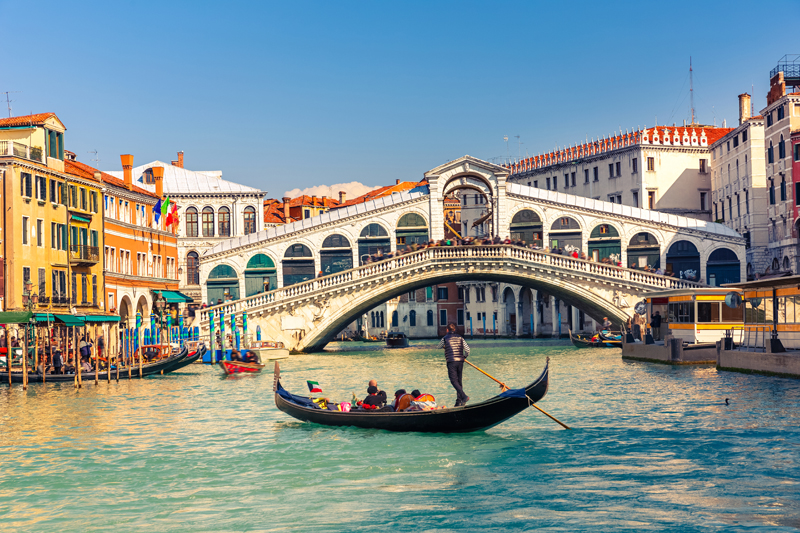 Today's families and multigenerational travelers want to make lifelong memories and share special places with their children and grandchildren. Many avid family vacationers spend their time searching for exceptional destinations and cruises to enjoy together. They also look for opportunities for enrichment on their family vacations as well.

If you're in the market for an amazing family cruise vacation, put these five options at the top of your list:

1. Highlights of the Mediterranean. The Mediterranean is a wonderful choice for an enriching luxury vacation, particularly for families and multigenerational groups. This region delivers a tantalizing buffet of learning, adventure and cultural experiences suited to the interests of every family member. The idyllic Mediterranean is the perfect place to introduce children and grandchildren to Europe. There are captivating cities to explore, ruins of ancient civilizations to discover, and gorgeous sun-drenched beaches to enjoy. Europe's Mediterranean is a patchwork quilt of histories, art and cultures. It's no wonder, then, that luxury cruise lines are seeing more families with kids, teens and young adults on their summer Mediterranean itineraries. Regent Seven Seas Cruises offers families a number of appealing itineraries in the Mediterranean, all on their luxuriously appointed small ships. Families and multigenerational groups can explore the ancient wonders of Rome, tour Pompeii and Italy's Amalfi Coast, explore the waterways and treasures of Venice, and experience the art and culture of Florence. Other Regent family-friendly Mediterranean cruise itineraries take guests on dream-filled journeys to Barcelona, Monte Carlo and the beaches of St. Tropez. Mediterranean cruises during the summer months feature Regent's Club Mariner Youth program specifically designed to allow families to enjoy exploring the world in a meaningful way that is exciting for all ages. For more information, visit https://www.rssc.com.

2. Timeless Treasures of Vietnam and Cambodia. Making lifelong memories, enjoying new experiences and learning are some of the many reasons families and multigenerational groups vacation together. Traveling in Vietnam and Cambodia offers incredible opportunities for exploration and cultural immersion for families, particularly those with school-age and young adult children. Traveling to exotic places in Southeast Asia is appealing, but the logistics may appear daunting for families and multigenerational groups. Luckily, AmaWaterways makes the adventure easy with their fantastic family-friendly Mekong River cruises aboard the lovely 124-passenger AmaDara. AmaWaterways is seeing an increasing number of multigenerational families on their river cruises. "An AmaWaterways river cruise eliminates the worries of daily packing and unpacking and trying to keep everyone on the same schedule," says AmaWaterways Executive Vice President and Co-Owner Kristin Karst. On an AmaWaterways Mekong River cruise, days are filled with unforgettable interactions with locals, enriching cultural experiences and extraordinary opportunities for learning. Families and multigenerational groups share memorable experiences including riding in oxcarts and trishaws, being blessed at a special Buddhist ceremony at one of Cambodia's largest monasteries, shopping at lively city markets, learning about history at museums and monuments, and enjoying personal interactions with locals during village visits. In Siem Reap, families and multigenerational groups are sure to marvel at the magnificent temples of Angkor Wat, easily making this vacation a trip of a lifetime. The AmaDara's staff and guides are outstanding, personally catering to every guest and treating each one like family. Adding AmaWaterways' exceptional pre- and post-cruise land tours in Ho Chi Minh City, Siem Reap and Hanoi makes the entire experience seamless. For more information, visit https://www.amawaterways.com.

3. Awesome Alaska. Alaska cruises allow families to get close to wildlife and nature, visit extraordinary national parks, and experience exciting outdoor adventures. Families can see calving glaciers, watch slack-jawed as a large pod of humpback whales engage in bubble net feeding, soar above snow-capped mountains in a seaplane, go kayaking with inquisitive sea otters in placid coves, and take the reins of a dogsled for an exciting ride. There are so many incredible things for families to see and do in Alaska, but on Norwegian Cruise Line's newly re-imagined Norwegian Joy, there are amazing experiences onboard as well. Norwegian Joy is a great choice for families seeking plenty of dining alternatives, entertainment choices and a wide variety of activities for all ages and interests on their ship. Key features on Norwegian Joy include a massive 180-degree upscale Observation Lounge perfect for taking in breathtaking Alaska views, a two-level go-kart track located high above the water on Deck 19, an awesome open air laser tag arena, an oceanfront boardwalk lined with tantalizing bars and restaurants, a huge multi-story Aqua Park, spectacular Broadway-style shows and entertainment, and extensive facilities dedicated to youth and teen programs. In addition, the ship's Galaxy Pavilion features virtual reality rides, interactive video walls and awesome arcade games. Norwegian Joy offers an exceptional array of accommodation options for families and multigenerational groups including connecting rooms, suites, Concierge Class rooms and The Haven by Norwegian, a private luxury boutique hotel within the ship. For more information, visit https://www.ncl.com.

4. South America's Wonders of Nature. Exploring the Galapagos and the far reaches of the Amazon rank high on many travelers' bucket lists. Small ship cruises allow vacationers to discover these regions in comfort. Austin Adventures has researched and selected the best small ship and luxury yacht options in both of these areas. On Austin Adventures' 8-day Galapagos cruises, guests will have the opportunity to snorkel alongside penguins and sea turtles, get up close to sea lions and ancient 600-pound tortoises, marvel at intricate courtship dances of albatrosses and blue-footed boobies, and explore these pristine waters via sea kayaks and zodiacs. In the Peruvian Amazon, guests will embark on a 5-day journey by upscale riverboat through one of the world's richest wildlife areas. This dense rainforest is home to a wide variety of animals including monkeys, sloths, crocodiles, and brightly-colored parrots and macaws. Along the way, travelers will fish for piranhas and stop at tiny villages to meet local families and learn about their culture. Exciting extensions are available for both of these cruises, including trips to Machu Picchu and Peru's Sacred Valley. For more information, visit https://www.austinadventures.com.

5. Chasing Norway's Northern Lights. During the winter months, the dazzling colors of the Aurora Borealis light up the night skies of the Arctic Circle region. Varying in color from green and yellow-green to blue and red-violet hues, the mesmerizing shades are often seen dancing across the Arctic evening skies when the weather is clear. On Hurtigruten's winter voyages along the Norway's coast, families have the opportunity to search for the Northern Lights and experience elements of Norway's iconic culture recently depicted in Disney's beloved blockbuster, "Frozen." The best opportunity to view nature's spectacular Northern Lights show tends to be above the Arctic Circle, where Hurtigruten ships spend a significant portion of their time on winter itineraries. Along the way, guests can view the country's spectacular winter vistas and can engage in exciting activities including snowmobiling, dog sledding, reindeer driving, King Crab fishing, and other activities. Hurtigruten offers its complimentary Young Explorers program for children ages 7-13 all year-round on selected ships. For more information, visit https://www.hurtigruten.com.








Related Articles
Editor's Picks Articles
Top Ten Articles
Previous Features
Site Map





Content copyright © 2023 by Nancy Schretter. All rights reserved.
This content was written by Nancy Schretter. If you wish to use this content in any manner, you need written permission. Contact Nancy Schretter for details.