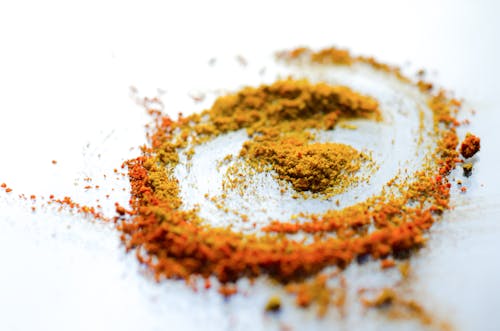 On an afternoon ramble through a local shopping district, my husband and I found a store that we had never heard of. You probably have. Penzeys is a store that is filled with spices from around the world. We noodled around in the store, and I found my new favorite spice. It is Berbere seasoning, which is a seasoning that is used in the cuisine of Eritrea and Ethiopia. However, I have found that is a useful spice for many different applications for sandwich meals.
Here is what the Penzeys website has to say about Berbere seasoning:
" Awesomely hot and spicy North African-style hot pepper blend. No salt, no mild paprika, just a lot of Cayenne Red Pepper with the rich flavors of fenugreek and cardamom. It's not just hot, it's berbere hot."
They list the ingredients as:
"Hand-mixed from: cayenne red pepper, garlic, ginger, fenugreek, cardamom, cumin, black pepper, allspice, turmeric, cloves, Ceylon cinnamon and coriander."
It is all of that and so much more. In my kitchen, except for salt, truffle salt, pepper, and Lawry's Seasoned Salt, Berbere Seasoning is my favorite seasoning. It doesn't just add heat to whatever you sprinkle it over, it adds a delicious and delicate flavor. Here are some ways to use Berbere Seasoning. I give suggestions, but not quantities of the spice. Everybody's taste is just a wee bit different. Given berbere's fiery properties, I would start with a little and move up from there.
Grilled sandwiches--
After grilling sandwiches or quesadillas, I sprinkle a little Berbere Seasoning over one side and rub it in with my fingertips. It adds some Zippity-do-da to cheese.
Fiery mayo and tartar sauce--
Sprinkle a little Berbere Seasoning into your favorite mayo or tartar sauce. It's potent, so don't overdo it! Use on fish or falafel sandwiches where you want a bit of heat.
Meat--
An hour before cooking the meat, salt it and sprinkle it with Berbere Seasoning. Doing this ahead of time helps to drive the salt into the meat and tenderize it a little. If you can't do it 40-60 minutes ahead of time, salt it immediately before you cook it. The Food Lab and J. Kenji Lopez-Alt have done extensive research on salting steak. Pan searing the meat makes it delicious for use in a sandwich.
Marinade--
Use your favorite Italian salad dressing, and add enough Berbere Seasoning to really feel the burn. Put skinless, boneless, chicken or pork into a non-reactive container or Ziploc bag with the marinade. Marinate for three hours, turning the meat at least once. Remove the meat from the marinade, and cook your meat, as usual. Slap that meat between two slices of your favorite bread and dress it up with condiments. Yum, yum, sandwich time!
Soups, beans, and veggies--
You guessed it! Sprinkle berbere on your side dish, to taste!
As with many spices, there are different formulations. I love Berbere Seasoning that Penzeys makes. It is available at a local Penzeys store. If there is not a Penzeys near you, don' t despair. They have an online store at https://www.penzeys.com/ or, if you don't feel like typing that in, here is a clickable link.
Penzeys Spices Online Store
One thing that you need to know: Enter the Penzeys website at your own risk! It is a fascinating place to visit in your spare time, but it is filled with spicey temptations. You can explore by category or alphabetically. However you search their site, if you find a new favorite spice, please share it with us at the BellaOnline Sandwiches Forum. I would love to hear about your sandwich meal adventures.
Related links:
The Related Links below this article may be of interest to you.
When I mention stores or products by brand name, these are the ones that I use. I have not received free products from the manufacturers, nor have I been paid to mention the products or stores by name.
NEWSLETTER:
I invite you to subscribe to our free weekly newsletter. This gives you all of the updates for the Sandwiches site. Sometimes, this newsletter has information and variations on sandwiches that are not in the articles. Fill in the blank below the article with your email address -
which is never passed on beyond this site. We never sell or trade your personal information.
You Should Also Read:
Sauteed Mixed Greens Recipe
Summer Squash Salad Recipe
Golden Lentil Soup Recipe


Related Articles
Editor's Picks Articles
Top Ten Articles
Previous Features
Site Map





Content copyright © 2022 by Connie Mistler Davidson. All rights reserved.
This content was written by Connie Mistler Davidson. If you wish to use this content in any manner, you need written permission. Contact Connie Mistler Davidson for details.