College First Semester Pain and ADD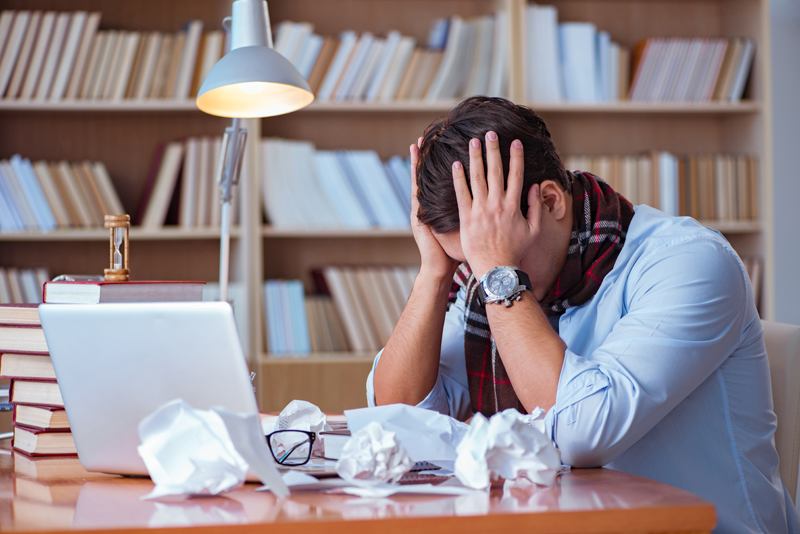 Kids with Attention Deficit Disorder start college with a heart full of hope, curiosity about the experience, and a queasy kind of excitement when they wonder if they can take care of themselves. Many of them do well. They have planned and built a structure and support system that provides stability for them. Others might not have been effective planners, or they may have encountered pitfalls that they didn't know existed. Whatever the problem, by October of their freshman year in college, some students with ADD are struggling academically. What can be done to salvage the academic semester?

Below are some suggestions that could help:

1. Articulate the problem(s) and write them down. Find a helper who knows your situation. This could be a non-judgmental counselor, teacher, friend, or relative. Their job is to help you figure a way out of the mess, not to increase your nervousness. Discuss what is going on. This is a time for honesty, not saving face. Exactly what is going wrong? In what academic areas? Brainstorm solutions for each problem and academic area. Write down the solutions. Choose the best solution or combination of solutions.

Here are some sample problems and solutions. Yours will be different, but these can provide guidance. You might look at the problems and solutions presented below and think that they are simplistic. Some are. However, solutions can be simple. They just need to be effectively implemented. Don't make an elaborate and difficult plan that is hard to implement.

A. You are having trouble getting to class on a consistent basis.
Figure out why. Does your alarm clock not wake you? Get a different one or put it in another place where it is not easy to turn off. Do you miss the bus? Set your alarm for an earlier time. Have your clothes laid out and your backpack ready. Make a snack breakfast to take with you to save time. A granola bar, juice drink, cheese stick, and piece of fruit is quick and portable.
B. You missed class and got behind in your work.
Do you know exactly what you missed? Make a list of missed assignments. Schedule a time for doing them. Even if you have lost credit, turn the assignments in. It lets the instructor know that you are trying. Plus, there is a reason that the work was assigned. It helps you to prepare for the test. Get notes from somebody. Sometimes the instructor has slides that they can let you borrow, or they can send an e-copy. Read, read, read, and make notes. Answer the questions in the book. Will this add to your daily study time? You bet. Every day that you have class, you should put in study time on that subject. It is still fresh in your mind. Going over notes and reading helps consolidate the learning in your mind.
C. You do not understand the class material.
Find a good tutor. You can ask a friend. There are some instructors who will do limited tutoring or additional explanations. Many colleges have tutoring centers. They are part of what you paid your tuition for. Use them!
D. You are having trouble focusing on the classroom lectures and information.
This one is easy. Sit in the front of the classroom or lecture hall. Make sure that you are hydrated and have gone to the bathroom before class. Don't come to class hungry. Carry healthy snacks to keep your blood sugar level. If you take medication, make sure that you keep your prescription refilled and take it as directed.
E. Your life feels unstable and feels like it is spinning out of control.
Go to the campus mental health center. They have counselors on staff who are familiar with the specifics of your college and your particular issues.

2. Rather than get an "F," take an incomplete if it is available to you. Know when the incomplete needs to be converted to a letter grade. Make a realistic plan to do that.

3. Advocate for your needs to the correct person. This might be your teacher, a department head, the Registrar, Dean of Students, or a committee that helps students get on the right track. Write a letter, in addition to sitting down with them and discussing your situation. Check the letter for content, grammar, spelling, and punctuation. After talking to them, leave the letter as a visual for them.

Digging yourself out of a tough academic situation is a process. It is often a long and arduous journey. There are steps that you can take. Sometimes you will take two steps forward and one step back. Just keep walking! Here's a strategy to help you put one foot in front of another. Identify the particular problem; be specific. Brainstorm ways to address the problem. What are your options? What consequences, either positive or negative, does each option have. Finally, write your plan down. Gather the resources to implement your plan. Review the plan to see where you are on a daily basis. Reward yourself for your efforts! Keep up the good work and know the signs that the pitfalls are entering your life again. Be ready for action!

You Should Also Read:
College Freshman Failure with ADD
College Freshman Problems and ADD
College Life with ADD


Related Articles
Editor's Picks Articles
Top Ten Articles
Previous Features
Site Map





Content copyright © 2022 by Connie Mistler Davidson. All rights reserved.
This content was written by Connie Mistler Davidson. If you wish to use this content in any manner, you need written permission. Contact Connie Mistler Davidson for details.