Roman Coin Helps Date Site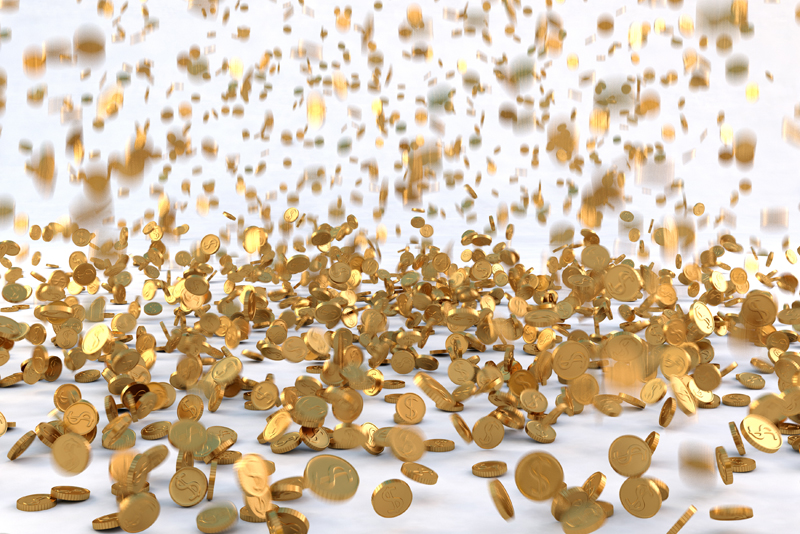 Coins can help to serve the same purpose as can an index fossil. Coins can help to date an archaeological dig site in a much similar fashion as can a fossil help date the strata in which the fossil is found. The important part in both scenarios is for the find to be documented in its proper context prior to that find being disbursed to museums, collectors or souvenir hunters.

An ancient Roman gold aureus of the emperor Nero was recently discovered by Professional archaeologists in Jerusalem. This is a very unusual find of itself. No gold coins were struck in Judea during this period. It is also unusual since the coin depicts the young bust of Nero facing right on the obverse, making the iconography on the coin unacceptable to the contemporary Jewish population due to the coin depicting of an individual.

Roman procurator Pontius Pilate issued coins a few years earlier on which the pagan sacrificial simpulum or libation ladle appears on one side, with three drooping barley ears on the reverse.. Pilate's coins were struck in the name of the emperor Tiberius but without the emperor's image. The objects depicted were possibly chosen as an intentional insult to religious beliefs held by the Jews, among whom these "widows mite" bronze lepton coins circulated.

In a recent press release, University of North Carolina at Charlotte, adjunct professor and resident archaeologist Shimron Gibson stated that the newly encountered aureus coin "The coin probably came from one of the rich 2,000-year old Jewish dwellings which the UNC Charlotte team has been uncovering at the site. These belonged to the priestly and aristocratic quarter located in the Upper City of Jerusalem. Finds have included the well preserved rooms of a very large mansion, a Jewish ritual pool and a bathroom."

Gibson added that the coin is exceptional because this is the first time that a coin of this type has turned up in Jerusalem in a scientific dig. Coins of this type are only found in private collections where there is little information on their origins. This coin was a valuable piece of personal property and wouldn't have been cast aside like rubbish or just casually dropped.

The reverse of the coin features an oak wreath with inscription EX SC within the wreath and legend PONTIEF.MAX, TR,P.IIII.P.P. about the edge. The obverse legend reads NERO CAESAR AVG IMP. This indicates the coin was struck at the mint in Rome between December C.E. 56 and December 57.



Related Articles
Editor's Picks Articles
Top Ten Articles
Previous Features
Site Map





Content copyright © 2021 by Gary Eggleston. All rights reserved.
This content was written by Gary Eggleston. If you wish to use this content in any manner, you need written permission. Contact Gary Eggleston for details.