Loving Relationships and ADD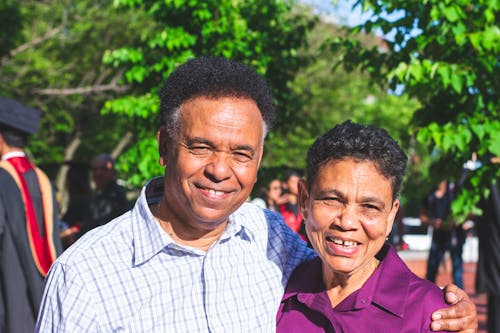 February is the month when many people celebrate relationships. Valentine's Day is for lovers and those who wish to celebrate love. As people with Attention Deficit Disorder, we love deeply, passionately, and creatively. We love our partners, family, and friends. Gathered here are articles about maintaining personal relationships with a person who has ADD.
Building Adult Relationships with ADD
Building a lasting adult relationship takes hard work, commitment, and finding ways to smooth the course of the journey together. Sometimes, Attention Deficit Disorder can add a few bumps in the path that other couples don't have to face. Learn ways to make the relationship work for you!
Keeping a Relationship Fresh with ADD
Especially when one or both partners have Attention Deficit Disorder, keeping the relationship fresh can be a challenge! It is a lot of hard work, but anything that is worth having does take time and effort. Here are tips that I have found helpful for building a lasting adult relationship.
A Marriage and a Spouse with ADD
Marriage to a spouse who has Attention Deficit Disorder is complicated by the unique way that people with ADD process events. This is offset by the energy that a partner with ADD/ADHD brings to a marriage. Learning to communicate clearly with your spouse is the key to a true partnership.
A Strong Marriage with ADD
Why do some couples' marriage last and grow stronger, even though the path is not smooth for them? Others seem to have it all, but their marriage crashes and burns! What makes the difference? How does Attention Deficit Disorder factor into all of this?
Parenting a Newborn When You Have ADD
Caring for a newborn is a demanding job that seems to have no end. You cannot just say, "I don't feel like doing this today." Your hormones are raging, and you never get enough sleep. That can cause your negative symptoms of ADD to go wild. How can you effectively care for your little baby?
Parenting Children with Attention Deficit Disorder
Parenting is one of those jobs that have a long, steep learning curve. You need to balance what children want with what they need. Children with Attention Deficit Disorder have all of the same needs as other children. However, children with ADD/ADHD also need strong parental advocates.
Friendship Formation and ADD
Childhood is where most people develop the skills to make friends. Kids with Attention Deficit Disorder often have trouble making and keeping friends. This article explores reasons why kids with ADD have trouble making friends and discusses what parents can do to help their kids form friendships.
Building and maintaining strong relationships with the ones that we love is an important part of a satisfying life. When Attention Deficit Disorder is part of the equation, life can get complicated. However, ADD can be a blessing, too. It can lead to playfulness and creativity in relationships. Those qualities make relationships rich.
NEWSLETTER:
I invite you to subscribe to our free weekly newsletter. This gives you all of the updates to the ADD site. Fill in the blank below the article with your email address -
which is never passed on beyond this site. We never sell or trade your personal information.


Related Articles
Editor's Picks Articles
Top Ten Articles
Previous Features
Site Map





Content copyright © 2022 by Connie Mistler Davidson. All rights reserved.
This content was written by Connie Mistler Davidson. If you wish to use this content in any manner, you need written permission. Contact Connie Mistler Davidson for details.