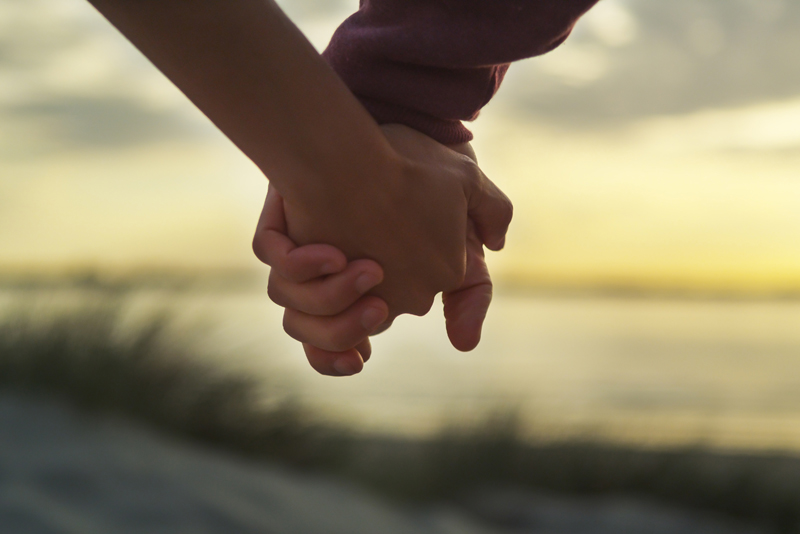 Probiotic bacteria are emerging as a new approach to helping women with polycystic ovarian syndrome (PCOS) with promising results. In 2017 a randomized, double-blind placebo study (1) published in the medical journal Human Fertility examined the effects of a daily probiotic supplement on weight loss, glycemic balance and blood lipids in women with PCOS.

Sixty women with PCOS were randomized to take a probiotic supplement (30 women) or a placebo daily over twelve weeks while changes in weight and blood glucose and lipids were monitored.

Surprisingly, women who took a probiotic supplement daily experienced significant weight loss compared with placebo-users, and additionally, women who took the probiotic experienced a significant decrease in fasting plasma glucose and serum insulin levels.

Measures of insulin resistance such as homoeostasis model of assessment-insulin resistance (HOMA) scores and homoeostatic model assessment-beta cell function scores also changed significantly along with serum triglycerides.

The study concluded that probiotics may indeed help to create a very positive shift in some of the metabolic imbalances which underlie PCOS and PCOS-related sub-fertility.

"We found that probiotic supplementation among PCOS women for 12 weeks had favourable effects on weight loss, markers of insulin resistance, triglycerides and VLDL-cholesterol concentrations."

Previous studies in women with gestational diabetics (2) have also found probiotics to be helpful. And a 2018 study (3) on women with PCOS found that just three months of probiotic supplementation's was linked with positive effects on levels of testosterone, reductions in a key marker for inflammation - CRP and increased total antioxidant levels (TAC).

"Overall, probiotic supplementation of PCOS women for 12 weeks had beneficial effects on total testosterone, SHBG, mFG scores, hs-CRP, TAC and MDA levels"

If you're struggling to conceive with PCOS, a daily probiotic may be a good option for nudging insulin resistance and lipids back towards a more fertile zone, zapping inflammation and may also help prepare for a healthy pregnancy.

A diet rich in fermented foods such as naturally fermented sauerkraut, kefir, yogurt and natural pickles may also be helpful.

(1) Hum Fertile (Camb) Feb 1:1-8. doi: 10.1080/14647273.2017.1283446. [Epub ahead of print]
Probiotic supplementation and the effects on weight loss, glycaemia and lipid profiles in women with polycystic ovary syndrome: a randomized, double-blind, placebo-controlled trial. Ahmadi S1,2, Jamilian M3, Karamali M1, Tajabadi-Ebrahimi M4, Jafari P5, Taghizadeh M6, Memarzadeh MR7, Asemi Z6.

(2) Diabetes Metab. 2016 Sep;42(4):234-41. doi: 10.1016/j.diabet.2016.04.009. Epub 2016 May 18.
Effects of probiotic supplementation on glycaemic control and lipid profiles in gestational diabetes: A randomized, double-blind, placebo-controlled trial.
Karamali M1, Dadkhah F1, Sadrkhanlou M1, Jamilian M2, Ahmadi S3, Tajabadi-Ebrahimi M4, Jafari P5, Asemi Z6.

(3)Arch Iran Med. 2018 Jan 1;21(1):1-7. Effects of Probiotic Supplementation on Hormonal Profiles, Biomarkers of Inflammation and Oxidative Stress in Women With Polycystic Ovary Syndrome: A Randomized, Double-Blind, Placebo-Controlled Trial. Karamali M1, Eghbalpour S1, Rajabi S1, Jamilian M2, Bahmani F3, Tajabadi-Ebrahimi M4, Keneshlou F5, Mirhashemi SM6, Chamani M1, Hashem Gelougerdi S7, Asemi Z3.


Related Articles
Editor's Picks Articles
Top Ten Articles
Previous Features
Site Map





Content copyright © 2022 by Hannah Calef. All rights reserved.
This content was written by Hannah Calef. If you wish to use this content in any manner, you need written permission. Contact Hannah Calef for details.