Braided Beef Sandwich Recipe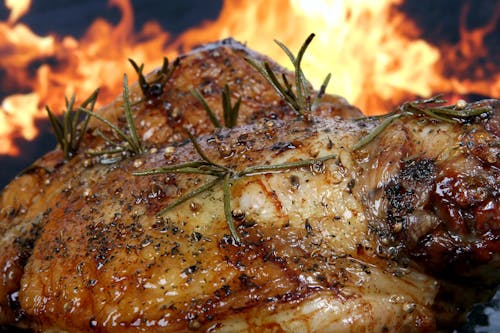 Every once in a while, I like to cook a roast for my family's Sunday dinner. I carefully choose the piece of meat. It has a little fat-not too much. There is marbling throughout the piece of meat. When I cook it, I am seldom disappointed. That succulent piece of meat is the best part of the meal. Plus, I can slice the leftovers for sandwiches. Unfortunately, it doesn't always work out that way. Sometimes the meat is a bit dry and needs gravy. Then, it is one of those unfortunate roasts with grain that seems to go every-which-way. When I try to slice it, the meat just falls apart. Not to worry! This Braided Beef Sandwich saved the day.

I saw a demonstration for making a braided sandwich on the internet. They used deli sliced meat. This one uses a roast beef filling, veggies, and cheese. It is a savory filling, just perfect to use in this easy crust. Why is it easy? You can buy some crust in a can at the store. If you are feeling like a homemade crust, use either biscuit dough, rolled thinly, or a pie crust.


Braided Beef Sandwich Recipe

Ingredients:

2 cups finely chopped leftover roast beef (I used the KitchenAid food processor to chop cold roast beef.)
2 tablespoons mayonnaise
2 tablespoons cream cheese
1 tablespoon catsup
1 heaping teaspoon spicy horseradish (I used Plochman's.)
1/2 teaspoon Worcestershire sauce
1/4 teaspoon garlic powder
1/8-1/4 teaspoon ground rosemary (optional)
1 heaping teaspoon dehydrated onion
1 can crescent roll sheet (I used Pillsbury's because they have an unperforated sheet of dough.)
thinly sliced vegetables (peppers, olives, mushrooms, onions)
mixed shredded cheese
cheese slice
egg wash (optional)
poppy or sesame seeds (optional)

Method:

Preheat the oven to 375 degrees F.

Mix all of the ingredients together. I used my freshly-washed hands! Refrigerate the beef, covered, overnight to allow the flavors to combine and the onion to soften. This also makes the filling easier to handle.

Cover a cookie sheet with parchment paper. Carefully open the dough can and unwrap the dough. Place it lengthwise on the cookie sheet. If it tears, pinch it back together, again.

When you are ready to construct the sandwich, divide the filling into two parts. Make a log with each part. The logs should be long enough to reach all of the way down the long side on the dough. Place the filling logs in the middle of the roll dough, going lengthwise. Stretch and pat the filling until it stretches to within ½ inch of each if the short ends of the dough. Flatten the filling slightly, pressing lightly as you add vegetables. If you are not adding veggies, just give it a little bit of the flat of your hand! Cut the slice of cheese into four strips and place them end to end over the filling. Sprinkle shredded cheese on top of the filling.

Next, using a sharp knife, or scissors if you prefer, cut the dough from the edge toward the filling, 1 inch apart on the long sides of dough. Stop when you are within 1/2 inch of the filling. I like to use the sharp knife, since I don't like to lift the dough to get the scissors in position to cut. Starting at one end, fold the dough strips over the filling, alternating sides as you fold. If desired, brush the top and sides of the dough with egg wash. You may sprinkle poppy or sesame seeds for decoration, if desired.

Bake for 30-32 minutes, or until the sandwich is golden brown. After the sandwich is out of the oven, let it rest for 5 minutes. This sandwich serves 3-4 when cut crosswise.


The beauty of this sandwich is that it can be tailored for your individual taste. I pressed Kalamata olive halves into the filling. Then, I covered the olives with freshly sliced Crimini mushrooms. For our family member who doesn't eat olives, I doubled the mushrooms. I used a pepperjack cheese slice and shredded Mexican cheeses.

This sandwich is perfect, when you serve it with a tossed salad. Roasted vegetables are nice, too. We had a bowl of my extra-nutritious tomato soup. It's tomato soup, made with milk, then mixed 50/50 with blended stewed tomatoes. Why would I do that to tomato soup? We had enough leftover tomato soup for one person, but with a can of stewed tomatoes buzzed up, it easily served two people. In addition, adding tomatoes increased the nutrition and lowered the calorie count.

I love finding frugal ways to stretch my food budget. The sandwich used a lot of leftover beef. We ate all of the leftover tomato soup. Nothing was thrown out! Enjoy your money saving, delicious sandwich meals.


When I mention stores or products by brand name, these are the ones that I use. I have not received free products from the manufacturers, nor have I been paid to mention the products or stores by name.

NEWSLETTER: I invite you to subscribe to our free weekly newsletter. This gives you all of the updates for the Sandwiches site. Sometimes, this newsletter has information and variations on sandwiches that are not in the articles. Fill in the blank below the article with your email address - which is never passed on beyond this site. We never sell or trade your personal information.

Related links: The Related Links below this article may be of interest to you.







You Should Also Read:
Easy Low Carb Spinach Salad Recipe
Green Bean Salad Recipes
Creamy Cauliflower Edamame Salad Recipe


Related Articles
Editor's Picks Articles
Top Ten Articles
Previous Features
Site Map





Content copyright © 2022 by Connie Mistler Davidson. All rights reserved.
This content was written by Connie Mistler Davidson. If you wish to use this content in any manner, you need written permission. Contact Connie Mistler Davidson for details.