Portobello Mexican Wrap Recipe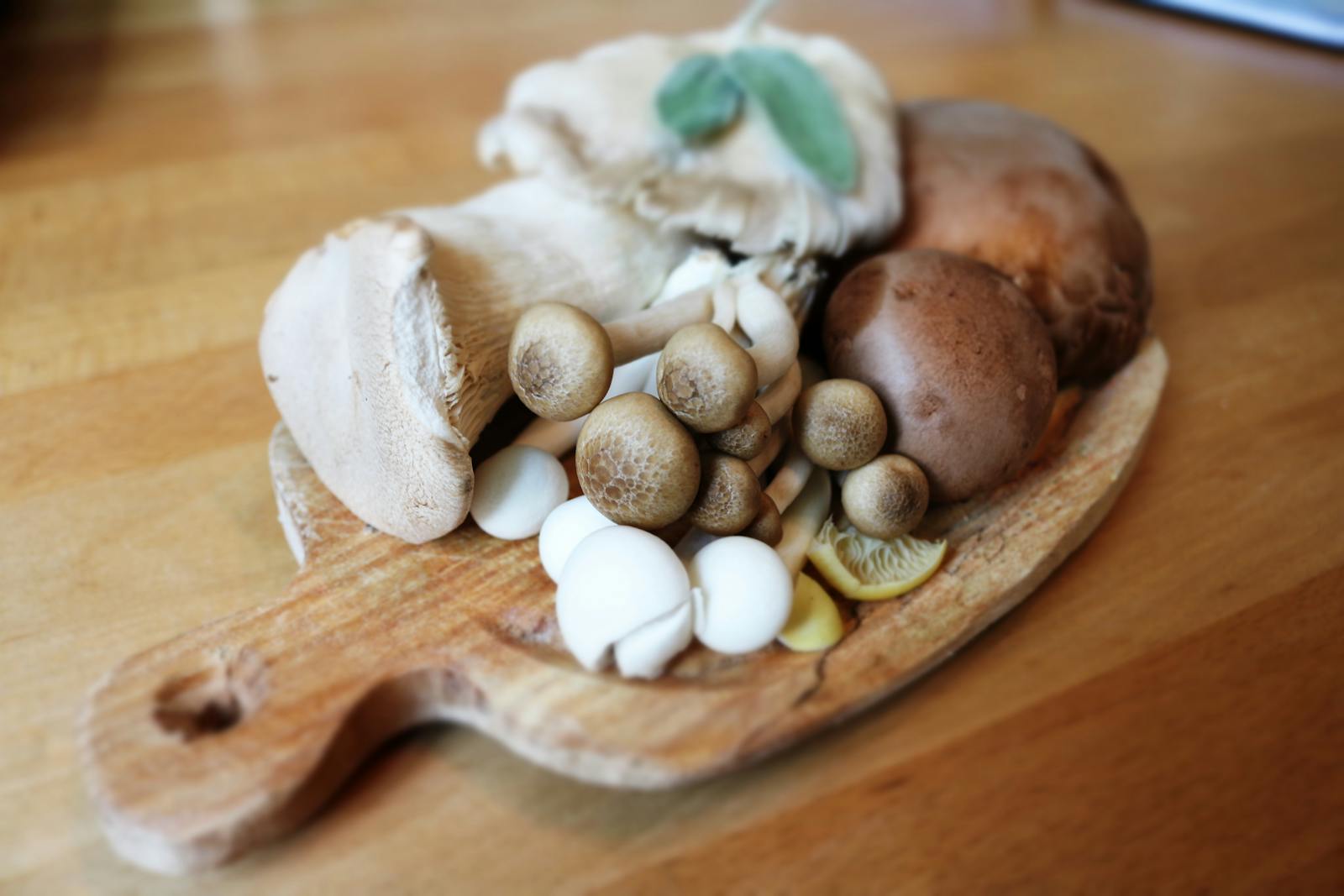 When you are looking for a toothsome and savory lunch or dinner treat, look no further than this delicious wrap. Easy to make with ingredients that many people have in their kitchens, this wrap sandwich is a headliner on Meatless Mondays. The wrap uses a Portobello mushroom cap as a base. Layer on the veggie delights and top it with cheese. Cook to perfection, and wrap it up. It's just that simple.

Portobello Mexican Wrap Recipe

Ingredients:

2 Portobello mushroom caps large enough to cover half of the surface of your tortilla.
Olive oil to brush on the mushroom caps, or spray them with non-stick cooking spray
¼ cup coarsely chopped peppers, onions, and mushroom stems, or any veggies that you want to use to fill the mushroom caps
Your favorite salsa (a little more than a tablespoon per cap)
Cilantro (Optional. I used dried cilantro and crumbled it on top of the salsa.)
2 slices pepperjack cheese or shredded cheese to cover the Portobello caps
2 warm flour tortillas (You may also wrap in corn tortillas or Romaine leaves.)
Guacamole to cover the flour tortillas
Shredded Romaine lettuce

Method:

Wash and thoroughly dry the mushroom caps. On the outside of the dried cap, brush olive oil. If you don't have a brush, a small piece of paper towel or coffee filter works. You can also spray them with non-stick cooking spray. Let the mushrooms stand for a couple of minutes before you turn them back over.

Put the mushrooms on a metal baking sheet that has been covered in foil. Spread the coarsely chopped veggies over the gills of each mushroom cap. It should take about two tablespoons to get edge-to-edge coverage. Get good coverage, but don't put it on too thickly. Next, add a layer of the salsa. Let the mushrooms stand for half an hour to allow the flavors to permeate the mushrooms. Finally, add a slice of pepperjack cheese to cover the salsa. You can also use a shredded Mexican blend. In a 450 degree F. oven, bake the mushroom caps until the cheese has melted and is bubbly, about 10-15 minutes. When the mushrooms are done, pull them out of the oven and let stand for 5-10 minutes while you prepare the tortillas.

Warm the tortilla until it is just pliable. You can do this in a dry skillet, over a flame, or wrapped in foil in the oven. Use your favorite method. Spread guacamole over the tortilla and sprinkle the shredded lettuce over the guacamole. Then, press the lettuce down gently to anchor it. Slice the mushroom cap in half. Place both halves on one-half of the tortilla. Fold the tortilla over the mushroom.


If you don't already have a favorite guacamole recipe, check out the product in the Related Links. If you struggle with making guac, then Wholly Guacamole might just be the thing for you. Many stores carry this excellent product. If you have never used it, I have a product review waiting for you in the Related Links.

Warm and delightful, this sandwich is sure to satisfy you. Meatless Monday doesn't have to be a boring day. Spice things up with a Portobello Mexican Wrap!


When I mention stores or products by brand name, these are the ones that I use. I have not received free products from the manufacturers, nor have I been paid to mention the products or stores by name.

NEWSLETTER: I invite you to subscribe to our free weekly newsletter. This gives you all of the updates for the Sandwiches site. Sometimes, this newsletter has information and variations on sandwiches that are not in the articles. Fill in the blank below the article with your email address - which is never passed on beyond this site. We never sell or trade your personal information.

Related links: The Related Links below this article may be of interest to you.

There are times when I recommend an item related to my article and add an Amazon link, so that you can check it out. I am an Amazon Associate, and when you purchase an item after clicking on my link, I do make a commission for purchases made through that link.




You Should Also Read:
Wholly Guacamole Product Review
Chopped Salad Recipe


Related Articles
Editor's Picks Articles
Top Ten Articles
Previous Features
Site Map





Content copyright © 2022 by Connie Mistler Davidson. All rights reserved.
This content was written by Connie Mistler Davidson. If you wish to use this content in any manner, you need written permission. Contact Connie Mistler Davidson for details.