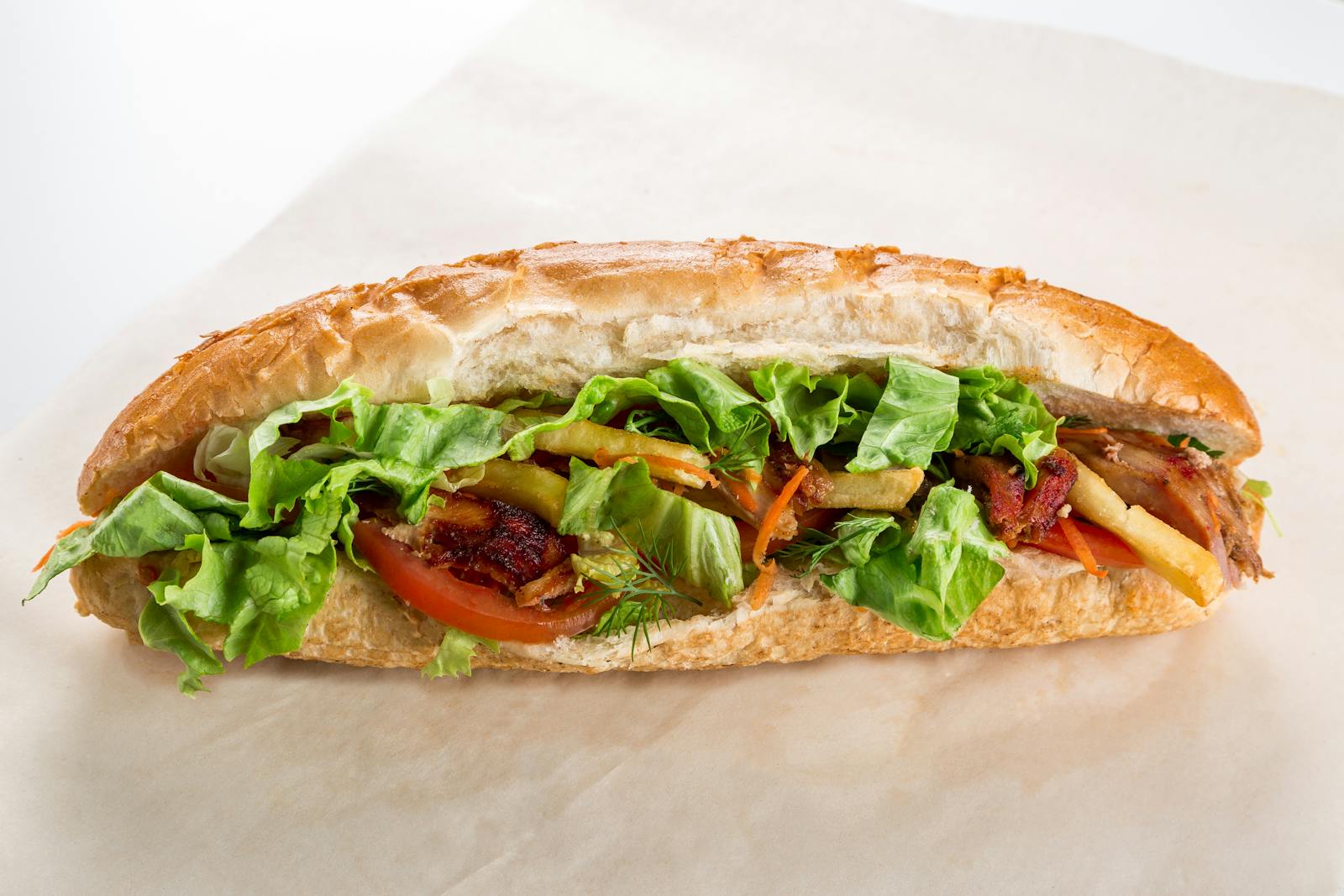 There are times that we get into a routine. We make the sandwiches that we know with ingredients that we always use in just the same ways. Even though those sandwiches are tasty, why don't you shake things up a little? Try something a bit different.
Meatloaf Sandwiches Get a New Look-
I think meatloaf sandwiches are just the best way to use leftover meatloaf. Unfortunately, they tend to fall apart, losing a corner here and there. It's fun to make meatloaf just for sandwiches. After covering my cookie sheet with parchment paper, I make bun-sized meatloaf patties and bake them. Sometimes, I also make meatballs at the same time. Then, I freeze them on the cookie sheet, after they are baked. When frozen, I peel them off of the parchment paper and put them into a freezer bag. Then, whenever I want meatloaf sandwiches or meatball hoagies, they are ready.
Road Trip Sandwich Meals-
You are cruising in your car on a road trip, but you don't want to take the time to stop for a sit-down meal. Instead of rolling through the drive-thru, take a sandwich meal in a cooler bag. First, partially freeze juice boxes or water bottles. Put them in the bottom of the bag. Add your favorite cleaned and cut veggies to individual baggies. Have one for each passenger. You can personalize these veggies by choosing each person's favorites. Grab some hamburger buns, cheese slices, Oscar Meyer Naturals deli meat, and your favorite condiments. Assemble sandwiches and bag them individually. Finally, put each person's veggies, sandwich, into a gallon reclosable bag with some washed fruit. You can also add other items, but these are the basics. Label the bags, and add them to the cooler bag. Lunch is ready for those hungry moments on the road!
Meatless Sandwiches-
Sometimes you just want to help the environment by eating less meat. At other times, you have family or friends who don't eat meat at all. You could buy premade meatless items to build sandwiches, but where's the fun in that? Make your own meatless delights to serve on bread, buns, or in wraps. Try clicking on one of these recipes for some fresh ideas.
Vegan Veggie Burger Recipe
Here is a tasty veggie burger that is great for a vegan diet, too! Inexpensive to make, with a terrific texture, this recipe makes enough burgers to serve right away and to freeze. These burgers are equally at home on a bun, wrapped in a flour tortilla, or slipped into a pita. Try some today!
Vegan Sweet Potato Burger Recipe with Dip
Too often when I buy meatless burgers, they taste strange, have a weird texture, or they are so expensive, I need to take out a second mortgage to make dinner. These Vegan Sweet Potato Burgers are better than store-bought. They taste great, have a good texture, plus they are cheap & easy to make.
Sandwich meals don't need to be ho-hum. They can be exciting meals, filled with great tastes. Break out of your sandwich comfort zone, and do something a little different with your sandwiches.
When I mention stores or products by brand name, these are the ones that I use. I have not received free products from the manufacturers, nor have I been paid to mention the products or stores by name.
NEWSLETTER:
I invite you to subscribe to our free weekly newsletter. This gives you all of the updates for the Sandwiches site. Sometimes, this newsletter has information and variations on sandwiches that are not in the articles. Fill in the blank below the article with your email address -
which is never passed on beyond this site. We never sell or trade your personal information.
Related links:
The Related Links below this article may be of interest to you.
There are times when I recommend an item related to my article and add an Amazon link, so that you can check it out. I am an Amazon Associate, and when you purchase an item after clicking on my link, I do make a commission for purchases made through that link.
You Should Also Read:
Vegan Tofu Salad Sandwiches Recipe
Vegan Indian Fry Bread Taco Recipe


Related Articles
Editor's Picks Articles
Top Ten Articles
Previous Features
Site Map





Content copyright © 2022 by Connie Mistler Davidson. All rights reserved.
This content was written by Connie Mistler Davidson. If you wish to use this content in any manner, you need written permission. Contact Connie Mistler Davidson for details.