College Organizational and Learning Tools for ADD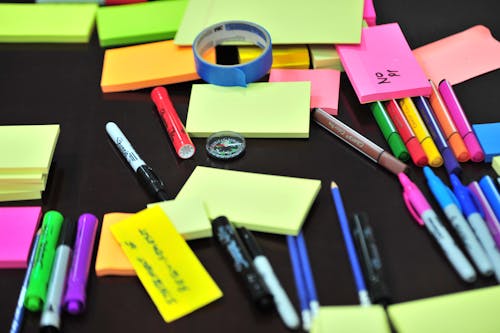 Picture this in your mind—You are getting ready for a long road trip to a place where you have never been before. The roads are unfamiliar. You are packed, ready to go, and in the car. You take out your trusty road map and glance at it. You start the car…and never look at the roadmap or directions again! Whaaaat!?? Really? That would not happen, since you couldn't expect to get to your destination without detailed instructions about the path that you need to take. Essentially, that is what college students do when they look at the syllabus on the first day of class, then they never look at it again. Some students also never go to the online learning platforms like D2L and Canvas that their schools provide to make access to learning tools easier to retrieve.

Below, you will find tips for using that syllabus and online learning platform. An academic calendar can tie the syllabus and learning platform together and help keep a student with Attention Deficit Disorder organized for each class.

Syllabus-This tells you what you are going to do and when you are going to do it, along with how your instructor wants it done. It is your class road map.
*Make a place for each of your class' syllabi. Hole punch them and put them in a binder with your academic calendar and project papers.
*Highlight important information about each class.
*Review your syllabus after each class. This lets you know about what to expect in future classes.
*If there are changes to the syllabus, put them in immediately. You have more important things to do with your memory than to try to remember changes for all of your classes.
*Place each of your test and project dates on an academic calendar, along with particulars about each assignment.
*If you don't understand something on the syllabus, ask about it.

Online Learning Platforms-These help instructors to organize your learning resources and give you feedback. Here is information about what some learning platforms can do for you. There are many learning platforms. Two popular ones are Canvas and D2L (Desire 2 Learn) which may be used for college courses. A good online learning platform is worth its weight in gold (metaphorically speaking!) for the serious student with ADD. It can help you to stay organized. Here's a peek at what some platforms include.

They may contain:
*the class syllabus.
*a course calendar with important due dates. These dates can include when readings should be completed and what material will be studied during each class period. Homework, test dates, and project due dates may be included.
*learning resources that make the course more student-friendly. I have seen written information that is read aloud to the student. Videos, documents to enhance the text, sample papers, Power Points, chapter outlines, tips for completing assignments, and study guides for tests may all be stored in the learning platform.
*class discussions and online testing.
*class progress and cumulative grades.
*communications between the professor and student.

Be sure to buy or create an academic calendar with enough room to write your assignments and notes about the specifics of the assignments. I like a paper/pencil calendar, but you might prefer an electronic one. My ideal calendar has a month-at-a-glance where I can see each day and what is due. The month-at-a-glance helps me to see how to schedule my project time over the semester. Then, there is a weekly calendar with enough room to write details and specific requirements for each assignment.

College is a place where you learn more than what is shown in your textbook. It is a time of burgeoning independence. You learn how to fulfill the expectations of people who you do not know that well. This is a skill that will help you in future jobs. For folks with Attention Deficit Disorder, one of the primary things that is learned is how to organize large amounts of material or data. You can be highly successful in college. Using the tools that the college provides, like the syllabi and online learning platform, along with your academic calendar, helps you do this.


Related links: The Related Links below this article may be of interest to you. These articles on this site are provided for information and are not written by a medical expert. There is no actual or implied endorsement of the BellaOnline article from any professional or organization that is referenced in these articles.

NEWSLETTER: I invite you to subscribe to our free weekly newsletter. This gives you all of the updates to the ADD site. Fill in the blank below the article with your email address - which is never passed on beyond this site. We never sell or trade your personal information.

There are times when I recommend an item related to my article and add an Amazon link, so that you can check it out. I am an Amazon Associate, and when you purchase an item after clicking on my link, I do make a commission for purchases made through that link.

You Should Also Read:
A College Syllabus and Students with ADD
College Academic Success with ADD
College Resources for Students with ADD


Related Articles
Editor's Picks Articles
Top Ten Articles
Previous Features
Site Map





Content copyright © 2022 by Connie Mistler Davidson. All rights reserved.
This content was written by Connie Mistler Davidson. If you wish to use this content in any manner, you need written permission. Contact Connie Mistler Davidson for details.