Three Beef Sandwiches Recipes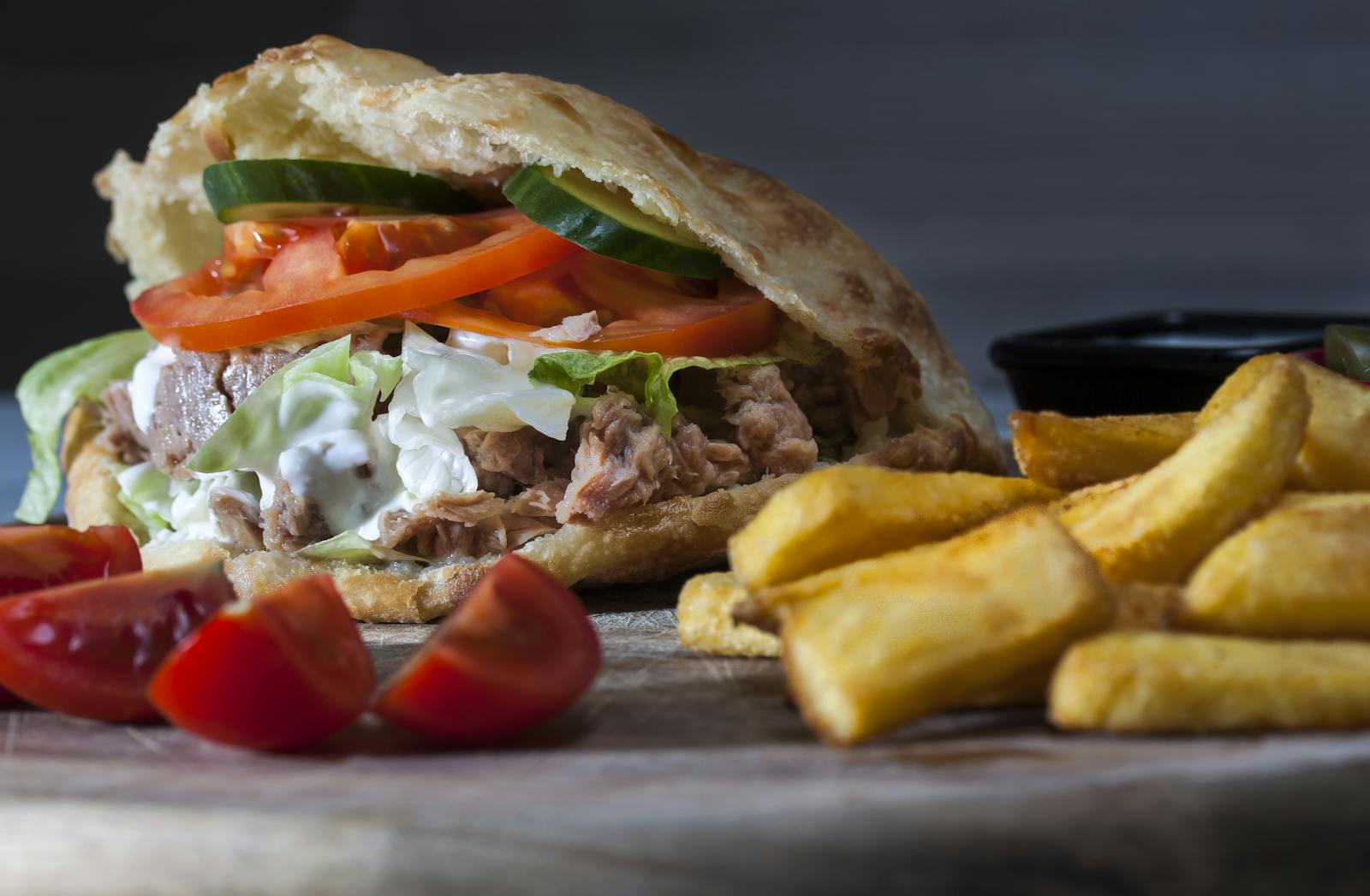 Don't you like to be able to use one recipe three different ways? In the Related Links is a basic roast beef recipe that you can use for three very different sandwiches. Don't have the time or patience to fiddle with making your own roast beef? Go to your favorite deli and buy the best upscale roast beef that you can get. Then, proudly use it like it is your own.

My local grocery has a full deli. For my sandwiches, I was able to get thinly sliced top round roast. It was made in the store on the day that I bought it. That tasty roast was heavily crusted in pepper, which I love! The other reason that I prefer store made roast beef is that it doesn't have a bunch of weird ingredients in it—just meat and seasonings that are those that I could use from my kitchen. Boarshead beef is often available in stores, as is DiLusso. Both of these upscale deli meats taste good, but neither lists their ingredients on their websites. I like to know what I am eating!

Each of these informal recipes is for one sandwich. I used bolillo rolls, those south of the border breads, since those rolls looked lovely at my local grocery's bakery. You could use hard rolls, hoagie rolls, buns, Kaiser rolls, ciabatta or your favorite bread. Slice each roll lengthwise. Grill the side of the bread where you will add the condiments. It adds a richness to the sandwich. I used about 3 ounces of beef in each sandwich.

Red leaf lettuce, Vidalia onions, and home grown tomatoes were chosen as condiments. If you don't have access to fresh tomatoes, try to find some Campari tomatoes. They are tasty all year.

My guacamole was made the easy way. What's the easy way? Use 2 ripe mashed avocados, so that you will have leftovers. Buy some fresh, deli Pico de Gallo at the store. I used almost as much Pico de Gallo as I did mashed avocado. I also added a little minced jalapeno, onion salt, and fajita seasoning. Smoosh it all together. Add a dash of fresh lime. That guac was ready to go in less than 10 minutes! If you don't have time to make fresh guacamole, you could use Wholly Guacamole. The little individual packs have just enough guac for a sandwich.

Three Beef Sandwiches Recipes

Classic Beef with Horsey Mustard Sauce—While you are grilling the bun make what I call Magic Horsey Sauce. Spicy, saucy, yummy to the last drop! In a small bowl or cup, mix 1 tablespoon of mayonnaise, 1 tablespoon Inglehoffer Stone Ground Mustard, 1 tablespoon catsup, and 1 teaspoon prepared grated horseradish. Slather it onto the crunchy bun. On the bottom bun, add thinly sliced onion, thinly sliced tomatoes, and the roast beef. Place some lettuce on top of the roast beef, and then close the sandwich. Make sure to have a napkin handy, because this is a juicy sandwich!

Guacamole Beef Bolillo-On your prepared bun, spread guacamole on both sides. On the bottom bun, add thinly sliced onion, thinly sliced tomatoes, and the roast beef. Place some lettuce on top of the roast beef, then close the sandwich.

Hot Beef Sandwich with Sherry Sauteed Mushrooms—Heat the oven to 350 degrees F. Do not grill the bun. Pull some of the bread out of the center of the bolillo, in order to hollow your crusty roll out. Thinly slice a cup of small button mushrooms. Finely mince a large clove of garlic into the sliced mushrooms. In a heavy skillet, add a tablespoon of olive oil. Sauté the mushrooms and garlic, until they start to get limp. Add ¼ cup cooking sherry, then cook, uncovered, over medium-high heat until all of the liquid is absorbed or evaporated.

In the hollow of the bottom roll, add Muenster cheese. I cut a Muenster slice in half and placed the two halves end-to-end on the bottom roll. I did the same thing to a piece of provolone on the top roll. The cooked mushrooms were spooned across the bottom roll, then covered in roast-two slices thick. I closed the sandwich by placing the cheesed-up top bun on the meat.

I made a little foil boat to put the sandwich in, so that it wouldn't slide apart. The foil boat with sandwich was placed in a pie tin, then put into the 350 degree F. oven. I baked it for 15 minutes. It smelled wonderful. The roll was very crispy, and the inside was perfectly melted.


Thanks to my family for letting me try sandwich recipes out! They seem to like them, and the sandwiches taste good to me, too. Hope you and yours enjoy them!


When I mention stores or products by brand name, these are the ones that I use. I have not received free products from the manufacturers, nor have I been paid to mention the products or stores by name.

NEWSLETTER: I invite you to subscribe to our free weekly newsletter. This gives you all of the updates for the Sandwiches site. Sometimes, this newsletter has information and variations on sandwiches that are not in the articles. Fill in the blank below the article with your email address - which is never passed on beyond this site. We never sell or trade your personal information.

Related links: The Related Links below this article may be of interest to you.

There are times when I recommend an item related to my article and add an Amazon link, so that you can check it out. I am an Amazon Associate, and when you purchase an item after clicking on my link, I do make a commission for purchases made through that link.




You Should Also Read:
Homemade Roast Beef Sandwich Recipe
Grilling Your Perfect Sandwich for a Recipe
Wholly Guacamole Product Review


Related Articles
Editor's Picks Articles
Top Ten Articles
Previous Features
Site Map





Content copyright © 2022 by Connie Mistler Davidson. All rights reserved.
This content was written by Connie Mistler Davidson. If you wish to use this content in any manner, you need written permission. Contact Connie Mistler Davidson for details.