Beef Wraps with Peanut Sauce Recipe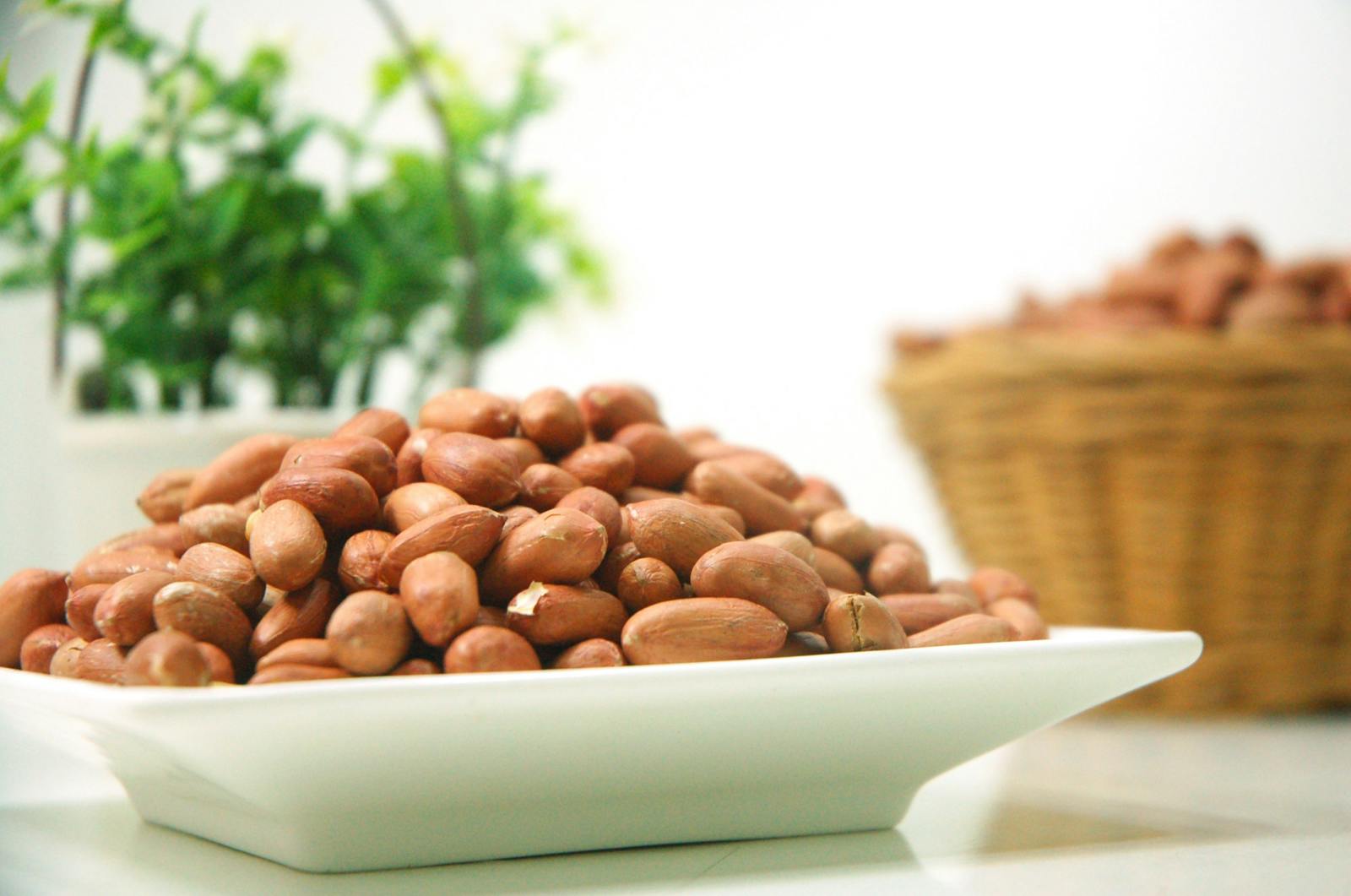 Not all teriyaki sauces are created the same way. Some are little more than soy sauce with a teensy bit of extra flavoring. Others are robust with flavors of ginger, garlic, and sesame. They are thick sauces with an assertive flavor palette. Soy Vay's VeriVeri Teriyaki is salty, garlicky, and gingery with a huge helping of sesame seeds. This is my favorite teriyaki sauce, followed closely by Kikkoman Original Takumi Teriyaki. These are both thick and bold sauces that are perfect for making marinades and other sauces. I encourage you to try both.


The peanut sauce that I developed for this wrap is delicious and thick, so that it doesn't drip right off of the wrap. Well, it does drip a bit, so keep a napkin handy! With a small modification, you can also use this sauce for dipping. You can thin it by using a little water or tangerine juice, until you get it as thin as you want it. Use rice wine vinegar, if you want a tangy dipping sauce. Peppadew brine makes an excellent liquid to thin peanut sauce. Peppadews are hot, sweet, and tangy little bits of bright red peppers. They are also great to add to the wrap.


The listed ingredients make two generous wraps. I use smaller flour tortillas for the wraps, to help lower the carb count. Use your favorite peanut butter. I make the sauce with Jif Chunky. If you want a spicier sauce, use more minced jalapeno, or you can give the sauce some squirts of Sriracha.


Beef Wrap with Peanut Sauce Recipe


Ingredients for two wraps:

¼ cup chunky peanut butter
2 tablespoons of soy sauce (Use Soy Vay's VeriVeri Teriyaki or Kikkoman Original Takumi Teriyaki.)
1 tablespoon agave nectar
2 tablespoons finely chopped chives or scallions
1 tablespoon tangerine or orange juice (I used a Cutie tangerine.)
1 teaspoon finely minced fresh jalapeno


2 small flour tortillas
4-6 ounces of warm, cooked roast beef, divided (I used slow cooker chuck roast.)
thinly sliced sweet onions, to taste
thinly sliced baby cucumbers, to taste
shredded Romaine lettuce, to taste (I used the leafy part at the tip.)


Method:

In a small bowl, add the chunky peanut butter. Spray the measuring cup with non-stick cooking spray. The peanut butter will dump right out into the bowl. Add the soy sauce, agave nectar, chives, citrus juice, and minced jalapeno. Mix the ingredients together using a large spoon, Press down with the back of the spoon to release the juices from the chives and jalapenos. When it is thoroughly mixed, set it aside. You may make the peanut sauce ahead of time. Refrigerate unused peanut sauce. Pull it out of the refrigerator and let it warm up a bit before you use it.

Warm the flour tortillas in a dry iron skillet until they are pliable. Place each tortilla on a plate. Spread peanut sauce on each tortilla. Put half of the roast down the center of each of the tortillas. Add the onions, cucumbers, and lettuce, to taste. Drizzle the remaining peanut sauce over the veggies in each wrap. Serve the wraps open, and let each person roll his own wrap.


Serve the wraps with salads, soup, or fruit for a full meal. Look through the Sandwiches Site to find some new recipes for sides, soup, or sweets. These Beef Wraps with Peanut Sauce are a delicious way to use small amounts of roast beef. You could also use chicken, pork, or shrimp. Enjoy your wraps!



When I mention stores or products by brand name, these are the ones that I use. I have not received free products from the manufacturers, nor have I been paid to mention the products or stores by name.

NEWSLETTER: I invite you to subscribe to our free weekly newsletter. This gives you all of the updates for the Sandwiches site. Sometimes, this newsletter has information and variations on sandwiches that are not in the articles. Fill in the blank below the article with your email address - which is never passed on beyond this site. We never sell or trade your personal information.

Related links: The Related Links below this article may be of interest to you.

There are times when I recommend an item related to my article and add an Amazon link, so that you can check it out. I am an Amazon Associate, and when you purchase an item after clicking on my link, I do make a commission for purchases made through that link.



You Should Also Read:
Oriental Cabbage Salad Recipe
Creamy Coleslaw Recipe
Minty Cabbage Salad for ADD Nutrition


Related Articles
Editor's Picks Articles
Top Ten Articles
Previous Features
Site Map





Content copyright © 2021 by Connie Mistler Davidson. All rights reserved.
This content was written by Connie Mistler Davidson. If you wish to use this content in any manner, you need written permission. Contact Connie Mistler Davidson for details.