Weak ANA Event Fails To Push Up Values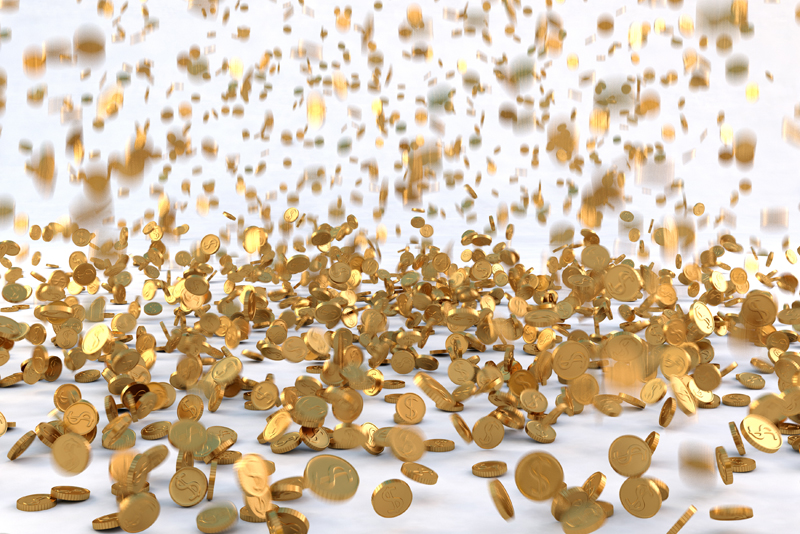 The coin market can usually be anticipated to relaunch itself for the remainder of the year following the annual American Numismatics Association convention held each August. The attendance at the ANA convention was reportedly weak by most attendee's accounts.

Some dealer's did significant amounts of wholesale trade and for that reason declared the convention a success, but without retail sales, all these dealers are doing is flipping their inventory from one dealer to another. The Mint continues to produce more coins that are not money, as is coins that the public is going to look for in change.

The enormous 225,000 mintage of the 225th anniversary of the U.S. Mint Enhanced Uncirculated Sets might be great for speculation between coin dealers, but there isn't enough of a collector base to absorb this much "collectable" product. Unlike in Great Britain there are currently no rare coins in circulation that might attract non-collectors to the hobby.

The Numismatic Stock Index indicated U.S. coin-business related stocks were trading at 82.16 percent of the 52-week highs as of Aug. 10, 2017, down from 87.0 percent one month earlier and from 91.54 percent on March 1o, 2017.
With gold and silver spot prices trading within a tight range, bullion-related coins are flat, as are the prices of just about everything across the board. This malaise could be seasonal.

Believe it or not, coin collectors do take a summer break. Hopefully the coin market is ready for a breakout. If so, the values that you see right now may prove to be a bargain at a later date. The question remains just how much later?
One mystery posed recently is posed by the 2017-W proof platinum American Eagle.

According to the latest sales figures from the Mint, the sales numbers dropped by 209 to 9,017. Maximum mintage is 10,000 pieces. Yet the coin is not available on the Mint website, which indicates a sellout. Did someone swoop in to buy nearly 1,000 pieces?

Speaking of the 1,000 pieces, the sales for the five-ounce Ozark collector coin dropped by 1,018 pieces. It now stands at 13,941 pieces. Lack of interest is manifest in the numbers. Buyers took a mere 125,000 silver American Eagle bullion coins recently.

Collectors bought all of the 49 more 2017-W uncirculated gold American Eagles. Overall sales were 2,845. Clad proof set buyers added 5,130 more to the running tally. The set rose to 3,578 to reach a figure of 212,920. Winter will soon be here.



Related Articles
Editor's Picks Articles
Top Ten Articles
Previous Features
Site Map





Content copyright © 2021 by Gary Eggleston. All rights reserved.
This content was written by Gary Eggleston. If you wish to use this content in any manner, you need written permission. Contact Gary Eggleston for details.