A Random Assortment of Sandwich Ideas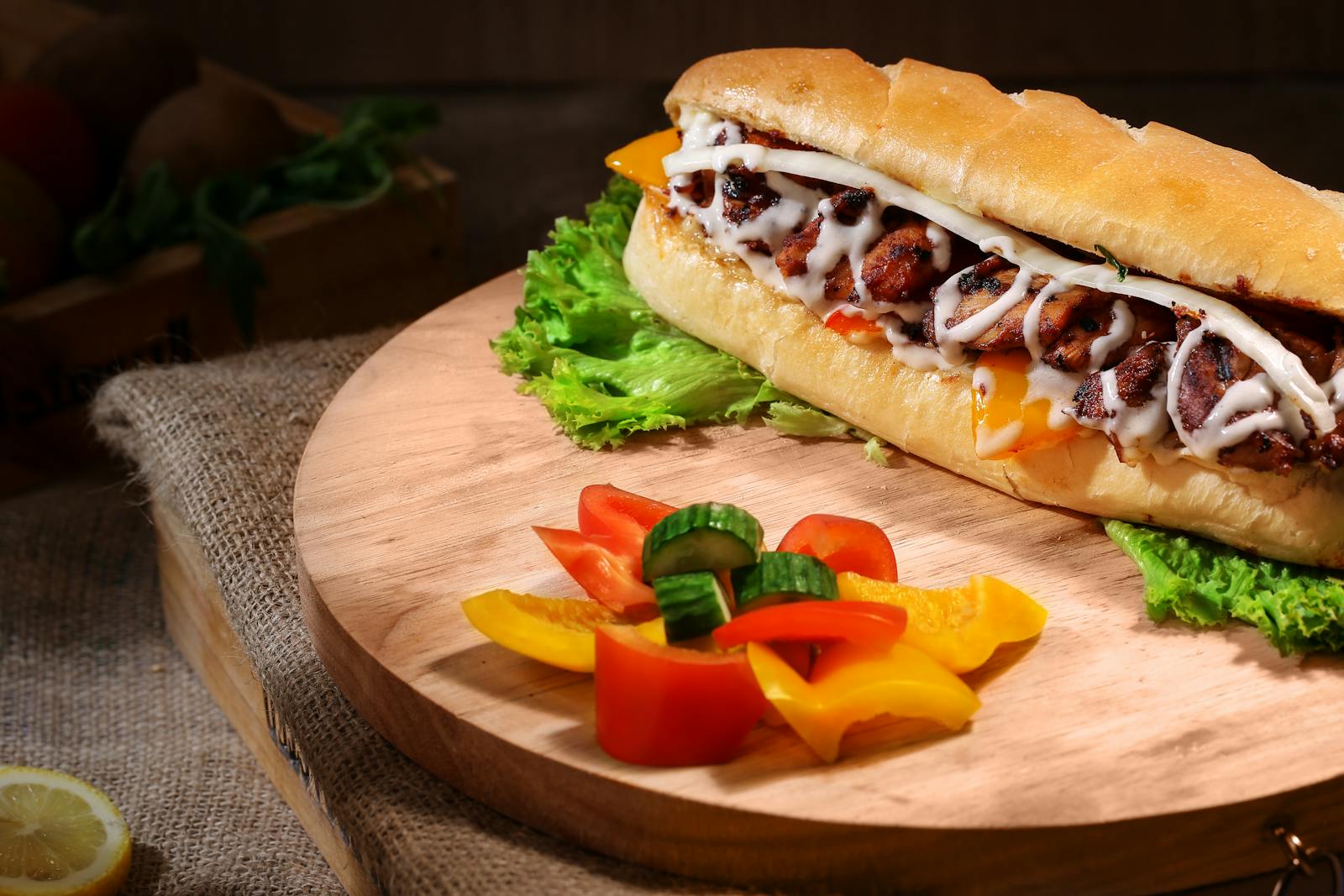 I usually try to have a theme for the Sandwich Ideas articles, but this time you just get a lovely assortment of delicious sandwiches. There are two dozen of them! Some are vegan, others are meatless, and some of them are pleasing to carnivores. If you are watching your carb counts, you will find sandwiches here for you.

Vegan and Meatless Sandwiches
* Sweet potato vegan burger with squash and onion in a pita with chutney and shredded lettuce.
* Falafel sandwich in a pita with ranch, shredded lettuce, and Pico de Gallo.
*Squash burger with provolone cheese on a bun with ranch, lettuce, tomato, onion, and pickle.
* Giardiniera, sliced tomatoes, falafel pattie wrapped in a flour tortilla with melted mixed cheese.
* Eggplant, baba Ganoush style, in a warm pita with sweet sliced onions and thinly sliced tomatoes.
* Egg salad sandwich made with avocado substituted for mayo and spread on a tostado shell and topped with alfalfa sprouts.
* Squash burger on a bun with mayo, sweet onions, lettuce, and tomato.
Yogurt cheese with garlic, chives, and Berbere seasoning spread on Melba toast.
Sandwiches with Meat
* Loin of pork, roasted and thinly sliced, then layered into a bolillo roll with stir fried onions, peppers, and garlic, and finished with guacamole and lettuce leaves.
* Seared and grilled steak with grilled mushrooms on a freshly made roll.
* Hot pineapple habanero sauce mixed with barbecue sauce and added to chopped, charcoal grilled chicken, then stuffed with dill pickles and slivered onions into a pita.
*Tuna patty with melted cheddar on a bun with tartar sauce and lettuce
*Sweet potato fries, ham salad, and shredded Romaine lettuce wrapped in a warm flour tortilla.
* Oyster fritters on a croissant with herb butter and butter lettuce.
* Onion ring on a pulled pork sandwich on Texas toast.
* Turkey and pepperjack cheese with lettuce, jalapenos, and sliced tomatoes with ranch on pumpernickel.
* Hot barbecue boneless ribs on a bun with dill pickles and sauce.
* Spicy charcoal grilled chicken thigh on a bun with mayo, onion, lettuce, tomato, and pickles.
* Salami, bologna, pepperoni, and provolone grilled on sourdough with mayo and mustard with lettuce
* Halibut fried and stuffed onto a hoagie with spicy tartar sauce and shredded lettuce.
Low Carb Sandwiches
* Turkey salad wrapped in a Romaine leaf.
* Gourmet seaweed salad with tiny shrimp wrapped into a baby bok choy leaf.
*Egg salad made with avocado on a Romaine lettuce wrap.
* Guacamole on a crispy corn tortilla with melted pepperjack cheese, topped with shredded lettuce and Pico de Gallo.

These sandwiches are great for sandwich meals and get-togethers with friends and family. Some of the meatless sandwiches can be converted to vegan sandwiches by substituting vegan cheese or leaving the cheese off altogether. Check out the links below for side dishes and sweets.

When I mention stores or products by brand name, these are the ones that I use. I have not received free products from the manufacturers, nor have I been paid to mention the products or stores by name.


NEWSLETTER: I invite you to subscribe to our free weekly newsletter. This gives you all of the updates for the Sandwiches site. Sometimes, this newsletter has information and variations on sandwiches that are not in the articles. Fill in the blank below the article with your email address - which is never passed on beyond this site. We never sell or trade your personal information.

Related links: The Related Links below this article may be of interest to you.

There are times when I recommend an item related to my article and add an Amazon link, so that you can check it out. I am an Amazon Associate, and when you purchase an item after clicking on my link, I do make a commission for purchases made through that link.



You Should Also Read:
Summer Squash Burger Recipe
Link to the Sides on the Sandwiches Site
Link to the Sweets on the Sandwiches Site


Related Articles
Editor's Picks Articles
Top Ten Articles
Previous Features
Site Map





Content copyright © 2022 by Connie Mistler Davidson. All rights reserved.
This content was written by Connie Mistler Davidson. If you wish to use this content in any manner, you need written permission. Contact Connie Mistler Davidson for details.