Can Cell Phones Can Damage Male Fertility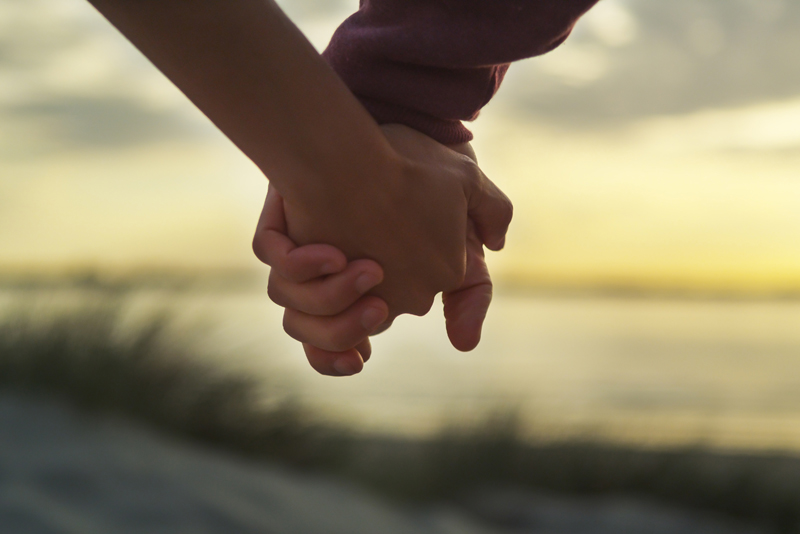 We now have over a decade of research into the negative effects of cell phone radiation on male fertility. And the clear message from these studies that have evaluated the impact of cell phones on fertility is that talk-time may significantly impair sperm. The more men talk, the more sperm is likely to become damaged, and this is especially so for sperm counts.

To date, studies have focused on how cell phone exposure influences male fertility, but as the damage appears to be caused by talk time - when the phone is against the head - many surmise that female infertility could similarly be negatively affected. Female infertility is controlled by master glands in the brain, as is male fertility, and this is where cell phones are thought to interfere with hormonal signaling.

Excessive cellphone exposure may even damage the DNA of sperm cells, so it may be wise to avoid - or seriously minimize - cell phone use, even sperm results look stellar. High levels of sperm DNA fragmentation have been consistently linked with IVF failure, and unless men have a sperm DNA fragmentation test, it is hard to know how sperm are being effected by cell phone radiation at this critical cellular level. Sperm DNA can be damaged even when sperm counts, morphology and motility are still high.

Here is a quick summary of the research to date to motivate you to minimize talk time - and/or buy a protective headset.

One early 2007 study on 361 men attending an infertility clinic, suggested strongly that use of cell phones - especially when talk-time is prolonged - may adversely affect sperm quality in various ways. This study found marked decreases in sperm counts, motility, viability and morphology, all of which could contribute significantly to male infertility.

"Use of cell phones decrease the semen quality in men by decreasing the sperm count, motility, viability, and normal morphology. The decrease in sperm parameters was dependent on the duration of daily exposure to cell phones and independent of the initial semen quality." (Agarwal et al., 2007)

An even earlier study (2005) on 371 men, found that the duration of time when the phone was simply on the body could also have a negative effect. This study found that sperm motility was especially negatively effected. A similar study also found that even close contact with phone could be harmful (Kilgallon and Simmons, 2005).

"The prolonged use of cell phones may have negative effects on the sperm motility characteristics." (Fejes et al., 2005).

A small 2002 study on 13 men with normal fertility assessed the effect of 6 hours a day of talk-time over 5 days on sperm parameters and results demonstrated a significant decrease in sperm motility. (Davoudi et al., 2002).

Other studies have directly exposed semen samples to cell phone radiation for brief periods of time and found profound changes may happen rapidly - even after just 5 minutes. Exposing semen to cell phone radiation for 5 minutes may significantly decrease sperm motility. (Erogul et al., 2006).

A similar study found that there was a decrease in sperm motility and viability after direct exposure of the semen to cell phone radiation, and found sperm suffered significant oxidative damage. (Agarwal et al., 2008).

A 2014 review which took a hard look at multiple prior studies concluded cell phones are not helping male fertility.

"Evidence from current studies suggests potential harmful effects of mobile phone use on semen parameters"

There are many theories on how cell phones cause such negative effects. Because it is talk-time that has the most impact it is theorized that the brain may be negatively impacted - and this may even affect female fertility similarly. Here are a few tips for minimizing your risks:

Use a land-line whenever possible
Use a speaker phone when possible
Hold the phone well away the your body when sending a text
Avoid keeping a phone on the body
Avoid sleeping with a phone close you the head
Use a protective headset proven to work
When purchasing a phone choose a low-radiation model

When trying to conceive, especially if sperm health is already and issue, simply using a cell phone less may help to speed pregnancy success

Sign up for the free infertility newsletter to have articles like this delivered to your mail box every week.

References:
Ashok Agarwal, Fnu Deepinder, Rakesh K. Sharma, Geetha Ranga, Jianbo Li. Effect of cell phone usage on semen analysis in men attending infertility clinic: an observational study. Fertility and Sterility 2008 Jan;89(1):124- 8.

Fnu Deepinder, Kartikeya Makkar, Ashok Agarwal. Cell phones and male infertility: dissecting the relationship. Reproductive Biomedicine Online 2007 Sep; 15(3):266-70.

Fejes I, Zavaczki Z, Szollosi J, Koloszar S, Daru J, Kovacs L, et al. Is there a relationship between cell phone use and semen quality? Arch Androl 2005;51:385-93.

Ashok agarwal, Nisarg Desai, Kartikeya Makker, Alex Varghese, Rand Mouradi, Edmund Sabanegh, Rakesh Sharma. Effects of radiofrequency electromagnetic waves ( RF-EMW) from cellular phones on human ejaculated semen: an in vitro pilot study. Fertil Steril. 2008 Sep 18. [Epub ahead of print]

Davoudi M, Brossner C and Kuber W. The influence of electromagnetic waves on sperm motility. Urol Urogynacol 2002;19.

Erogul O, Oztas E, Yildirim I, Kir T, Aydur E, Komesli G, et al. Effects of electromagnetic radiation from a cellular phone on human sperm motility: an in vitro study. Arch Med Res 2006;37:840-3.

Kilgallon SJ and Simmons LW 2005
�

Andrology. 2014 Jul;2(4):491-501. doi: 10.1111/j.2047-2927.2014.00205.x. Epub 2014 Apr 3.
Association between mobile phone use and semen quality: a systemic review and meta-analysis.
Liu K1, Li Y, Zhang G, Liu J, Cao J, Ao L, Zhang S.


Related Articles
Editor's Picks Articles
Top Ten Articles
Previous Features
Site Map





Content copyright © 2022 by Hannah Calef. All rights reserved.
This content was written by Hannah Calef. If you wish to use this content in any manner, you need written permission. Contact Hannah Calef for details.