Purchasing Travel Insurance For Your Vacation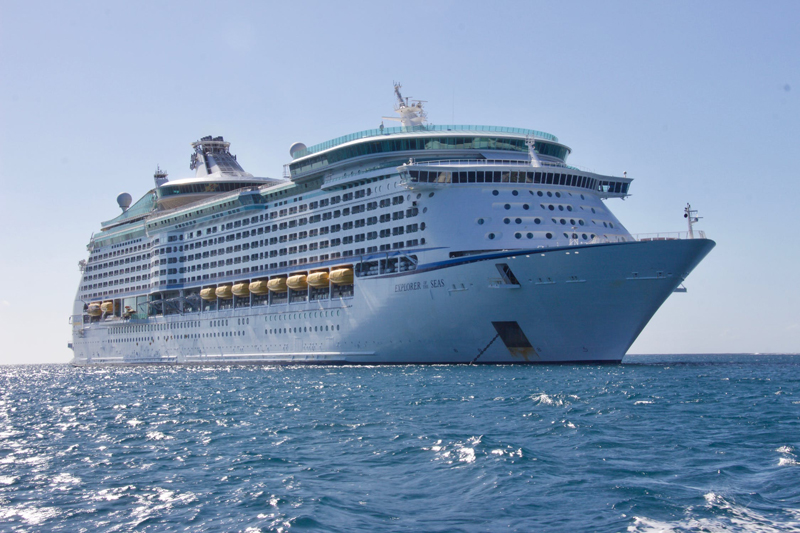 When hurricanes and other weather hazards develop, travelers often start thinking about changing their travel plans. Those who have purchased travel insurance may be protected, depending upon the specific types of coverage offered by their policies. The timing of travel insurance purchases is extremely important as well.

Once the prospect of a hurricane begins to be discussed, it's too late for those who have waited to purchase trip insurance that will cover hurricanes for their trip. Obvious? Not to some travelers, according to Travel Guard International, the nation's leading provider of travel insurance and assistance services.

According to a Travel Guard spokesperson, "Each hurricane season, we receive a surprising number of calls from thoughtful folks who want to buy travel insurance the moment they learn that their vacation destination is in the path of an oncoming hurricane or tropical storm." Unfortunately, he says, "by then, it's typically too late." Travel insurance does not cover hazards that have already been predicted. It only protects against "unforseen" circumstances. Once a hurricane or severe storm develops, it is no longer unforeseen. Therefore, new travel insurance offering hurricane protection coverage cannot be purchased at that time.

Travelers who buy travel insurance at the time they book their trip, prior to the issuance of hurricane or tropical storm warnings, can protect their deposits and other non-refundable expenses in case of weather-related flight delays and cancellations. Purchasing travel insurance within 15 days of your first vacation payment can provide additional coverage for pre-existing conditions and other benefits as well. Carefully understanding the potential benefits provided by your travel insurance policy is key.

It's important to note that not all travel insurance policies protect against hurricanes, tropical storms, snow storms and other weather issues. Research several policies and check carefully to see what is included if a hurricane or severe weather situation develops. Also ask about your coverage limits, how claims are filed, what kinds of documentation are needed, and when you would be reimbursed for any resulting losses. Trip insurance plans from a wide variety of companies can be compared on sites such as InsureMyTrip.com and SquareMouth.com.

Travel insurance can be purchased independently or as part of a travel or cruise package. If you're purchasing travel insurance as part of your cruise package, make sure that the insurance covers your flights and all transportation to/from your point of departure as well. If you're making all of your travel arrangements through a travel agent, your agent should be able to wrap the entire purchase into your coverage. This may not be the case if you are purchasing your airline tickets separately. In that case, you may be better off buying your travel insurance independently so that it will include your flights.

When purchasing travel insurance, it's extremely important to understand exactly what is covered - and exactly under what circumstances. Travel insurance policies can be confusing. Read the entire policy carefully and talk with an agent before purchasing. If you have questions about what is covered, call the travel insurance issuer directly and review policy inclusions and exclusions with them. This is particularly critical for pre-existing conditions. It's also important to understand requirements such as the dollar amount of insurance that must be purchased, necessary notifications about making a claim and other issues. Make notes for future reference.

Travel insurance generally does not cover trip cancellations because travelers are worried about health or political scares, don't like the weather forecast, or are concerned that their cruise itineraries might change. Travel insurance companies tend to view those cancellations as a matter of traveler choice rather than necessity. In order to have a valid claim, the reason for trip interruption or cancellation must be a covered reason that is clearly stated in the purchased insurance policy. Travel insurance policies may not cover events such as demonstrations and civil strife. They also tend not to cover issues such as virus outbreaks or health scares as well.

The most complete trip insurance coverage is available under "Cancel for Any Reason" policies. These policies provide varying amounts of money back if you decide to change your plans. "Cancel for Any Reason" policies are significantly more expensive, but they can sometimes be worth the cost. Here again, the timing of purchase is important. This type of insurance rider typically cannot be added to an existing trip insurance policy at a later date. Check with trip insurance companies carefully to understand the rules and what percentage of your vacation costs will be covered if you purchase this type of policy.

Occasionally, airlines will waive change fees for travelers dealing with hurricanes and other weather issues. Even if you have not purchased travel insurance, check with your airline and cruise line to see if they will allow you to reschedule your trip and if so, at what cost. How companies choose to handle these situations is entirely at their discretion. Trip insurance can help give vacationers more control over their travel plans, providing valuable peace of mind as situations change.








Related Articles
Editor's Picks Articles
Top Ten Articles
Previous Features
Site Map





Content copyright © 2022 by Nancy Schretter. All rights reserved.
This content was written by Nancy Schretter. If you wish to use this content in any manner, you need written permission. Contact Nancy Schretter for details.