Jack Stack Burnt Ends Review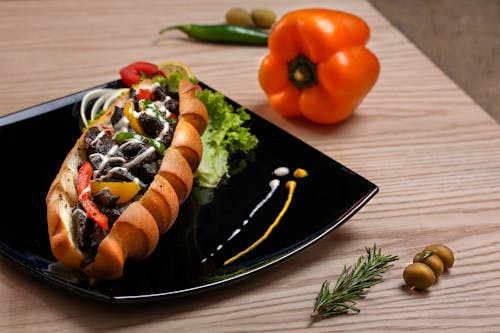 Have you ever been craving a burnt end sandwich, but you just couldn't face leaving the house to go out to eat? That's when you open the fridge or freezer and pull out a packet of Jack Stack Burnt Ends! Never fear, there's no need to drag yourself out of the house when you have these saucy little chunks of tender barbecued brisket in the fridge or freezer. Pull a packet out and heat them up! They are a perfect solution to that "must have barbecue" feeling.

Jack Stack Burnt Ends are available at Costco in a 2-pack that includes sauce and burnt ends. Each pack weighs in at a pound for the meat and sauce for a total of 2 pounds of smoky barbecue goodness. There are 3 servings in each cryovac pack. The 2-pack gives the consumer flexibility. Serve one pack at a time, or use both of them to feed a larger group.

A 5-ounce serving of burnt ends and sauce is 210 calories. This includes 8 grams of total fat. Almost half of the fat is saturated. There are 14 grams of carbohydrates from the sauce and 20 grams of protein. A serving is a perfect size for a hearty sandwich.

At our house we usually use a pack right away and freeze the other pack for those times when the barbecue cravings hit us hard. There are easy heating instructions on the package. I have heated the burnt ends in the oven, in a skillet on top of the stove, and in the microwave. Can you tell that I don't always follow package instructions? Using the microwave is an easy and quick way to heat the burnt ends, but I prefer the skillet or the oven to crisp them a bit. Jack Stack has a wonderful sauce, but sometimes I want some sweet heat. I add some pineapple habanero sauce and stir it in before I heat the burnt ends. I just love that extra spicy kick and burst of flavor from the pineapple habanero. I highly recommend this convenient food from the barbecue specialists at Kansas City's own Jack Stack Barbecue. These burnt ends work well as a sandwich filling!

In choosing bread for the sandwich, I like a tortilla wrap or a bun that can stand up to the job of corralling that meat and sauce. In my opinion, bread is not usually durable enough to make a burnt end sandwich, since by the time I am halfway through eating the sandwich, the bread is disintegrating. Buns that work for burnt end sandwiches include hamburger, brioche, pretzel, Kaiser, hoagie, and ciabatta. Most of the time, I prefer a simple burnt end sandwich of smoky meat, sauce, and a fresh bun. However, sometimes I get a wild hair, and I just have to dress that sandwich up!

Add what pleases you to your burnt end sandwich! Pickles and slivered sweet onions are tasty and simple additions. Fried pickles or fried okra are interesting, too. Get a little crunch by adding sweet potato fries or chips inside the bun with the meat. Fried onion straws or onion rings can also add flavor and crunch. You can eat your coleslaw beside your burnt end sandwich, or you can pile it on top of the meat before you close the sandwich. There are many variations on a burnt end sandwich, so jazz it up to suit your unique taste. Jack Stack Burnt Ends are an easy way to make a tasty, smoky barbecue sandwich at home. I highly recommend buying these tender meaty chunks. They are sold in the deli section of some Costco warehouses.

When I mention stores or products by brand name, these are the ones that I use. I have not received free products from the manufacturers, nor have I been paid to mention the products or stores by name.

NEWSLETTER: I invite you to subscribe to our free weekly newsletter. This gives you all of the updates for the Sandwiches site. Sometimes, this newsletter has information and variations on sandwiches that are not in the articles. Fill in the blank below the article with your email address - which is never passed on beyond this site. We never sell or trade your personal information.

Related links: The Related Links below this article may be of interest to you.

There are times when I recommend an item related to my article and add an Amazon link, so that you can check it out. I am an Amazon Associate, and when you purchase an item after clicking on my link, I do make a commission for purchases made through that link.


You Should Also Read:
Creamy Coleslaw Recipe


Related Articles
Editor's Picks Articles
Top Ten Articles
Previous Features
Site Map





Content copyright © 2022 by Connie Mistler Davidson. All rights reserved.
This content was written by Connie Mistler Davidson. If you wish to use this content in any manner, you need written permission. Contact Connie Mistler Davidson for details.