Parenting Kids with ADD During Holidays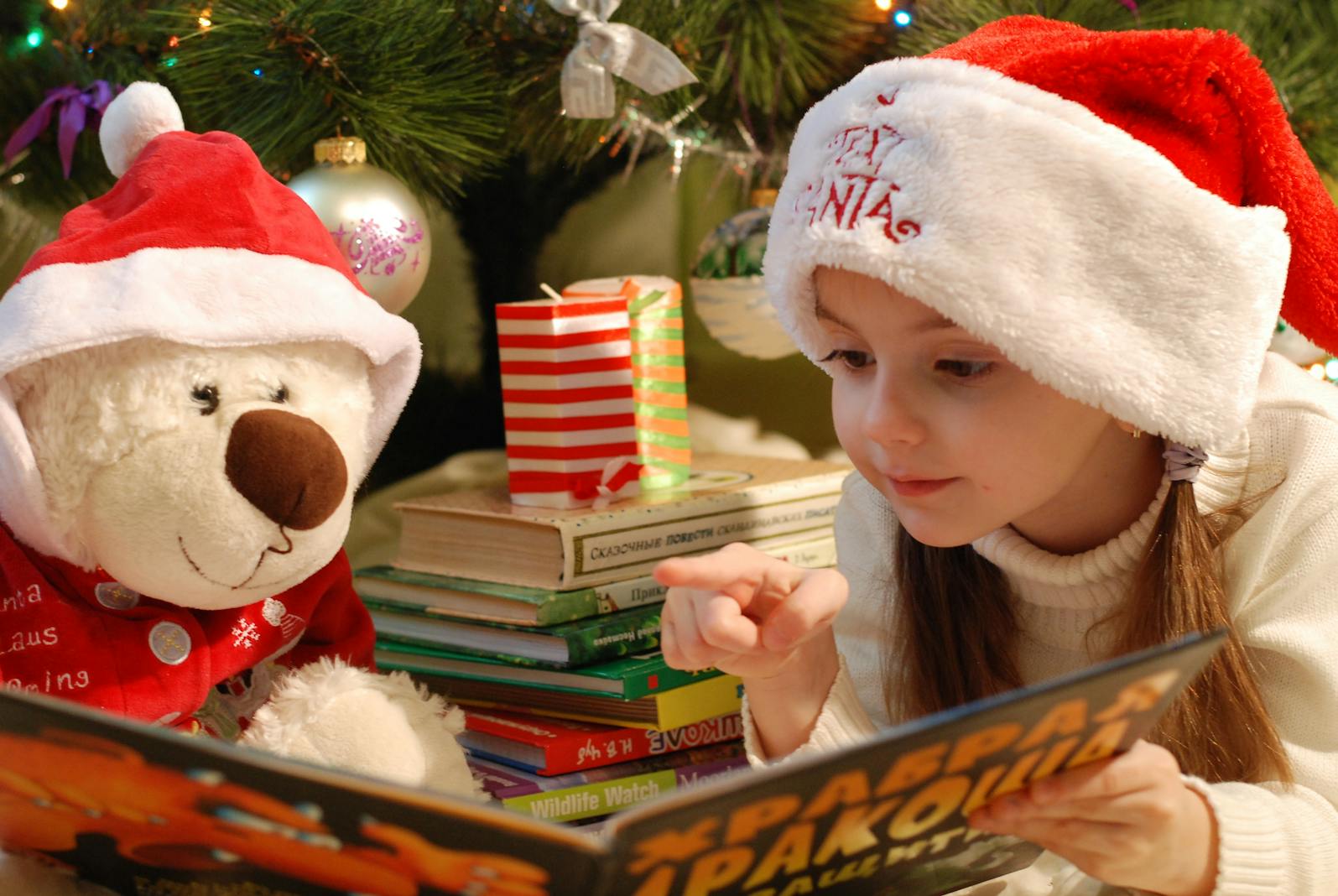 Especially during the holiday season, parenting kids with Attention Deficit Disorder, can be a challenge. The great thing is that the routine is looser. It can also be stressful. Traveling to different places to see family and friends can be a time of joy, but it can also test the strongest nerves. These articles can be helpful in lowering stress and parenting kids during the holidays.
A Balanced Holiday Season with ADD
When members of your family have Attention Deficit Disorder, holidays might not be your favorite part of the year. Instead of the joys of family members and friends, they can bring stress and chaos to a household. How can you put the joy back into holidays, when you have ADD in the family?
ADD and Creating Great Holidays
What is your perfect holiday? Can you close your eyes and see it? Would you like to move that vision from imagination to reality? If you have a family with members who have Attention Deficit Disorder, the key is planning.
Planning starts with all of the interested parties sharing their ideas. Each person, from the oldest member to that tiny toddler, shares what is important for them. Write the ideas down. Don't censor yourselves; just give your ideas.
Low Stress Holiday Guide for ADD
Many traditions have a period of winter holidays. People want that time to be joyous. There's so much to bring together for a festive holiday. If getting distracted and having difficulty staying on track are problems, and they often are with Attention Deficit Disorder, then this guide has articles that can help. From cleaning the house to keeping the kids on schedule, this series of articles can give you useful ideas. Having trouble finding a good gift? Read about gifts for folks with ADD. This comprehensive look at building a lovely holiday is tailored for the people who have Attention Deficit Disorder. Choose the articles that will help you plan your best holiday! Use the clickable links to explore the articles. A short article description is included.
When kids are stressed, their behavior tends to show it. When the routine leaves the house during a holiday season, the stress level can go through the roof. Yelling and punishment really doesn't work well with kids who have ADD. That is what research shows. A better way of dealing with negative behaviors is to stop those behaviors before they get started. Tighten the nutrition up. Make sure the whole family gets enough sleep. Catch the kids showing good behavior and praise them for it. Above all, reward the kids for doing the right thing. Kids with ADD respond positively to rewards and negatively to punishment.
Against Punishment for Kids with ADD
What's the difference between punishment and discipline? What are the long-term effects of punishment? How does setting limits affect discipline? What does all of this have to do with Attention Deficit Disorder?
Attention Deficit Disorder and Rewards
Many people are reluctant to provide rewards for children, since they feel that kids who are rewarded don't understand how the real world works. See what recent research from the University of Nottingham suggests about rewards and ADD.
Kids with ADD Need Positive Reinforcement
Research published in the journal Behavioral and Brain Functions in 2015 suggests that positive reinforcement actually works better than criticism to provide motivation for the child with ADD/ADHD. It seems that children with ADD are more influenced by external reinforcers than kids without ADD.
Sleep Problems and ADD
People who are under stress for whatever reason, upcoming holidays, work, school, or family life, are usually told that one good way to lower stress is to get enough rest. Parents of teens with ADD often worry that their teens are not getting enough rest. It turns out that they are right. Recent research tells the story of how teens with ADD struggle to get quality sleep. Up to half of teens with Attention Deficit Disorder have various sleep disorders.
Make this a pleasant holiday season for all of your family. Planning is useful. Using best practices in parenting can also help that pleasant holiday happen.
Related links:
The Related Links below this article may be of interest to you. These articles on this site are provided for information and are not written by a medical expert. There is no actual or implied endorsement of the BellaOnline article from any professional or organization that is referenced in these articles.
NEWSLETTER:
I invite you to subscribe to our free weekly newsletter. This gives you all of the updates to the ADD site. Fill in the blank below the article with your email address -
which is never passed on beyond this site. We never sell or trade your personal information.
There are times when I recommend an item related to my article and add an Amazon link, so that you can check it out. I am an Amazon Associate, and when you purchase an item after clicking on my link, I do make a commission for purchases made through that link.


Related Articles
Editor's Picks Articles
Top Ten Articles
Previous Features
Site Map





Content copyright © 2022 by Connie Mistler Davidson. All rights reserved.
This content was written by Connie Mistler Davidson. If you wish to use this content in any manner, you need written permission. Contact Connie Mistler Davidson for details.