10 Tips For Planning A Great Family Cruise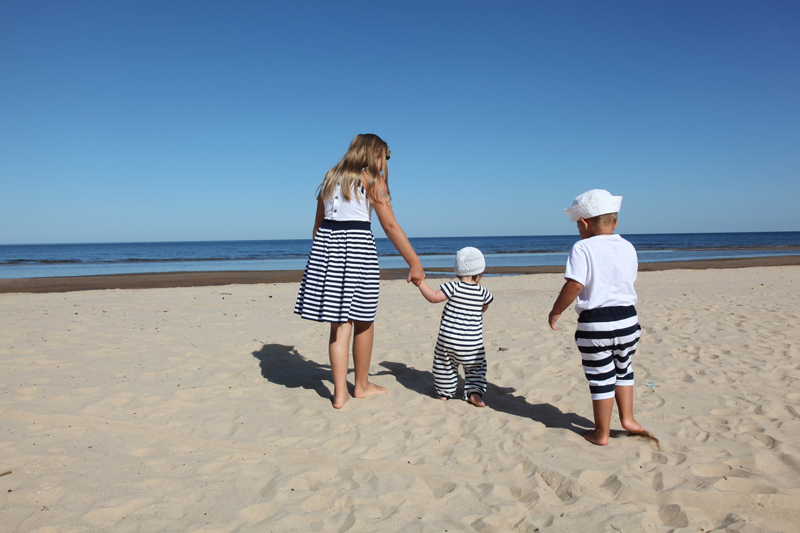 Cruises are great choices for family vacations. Cruise lines offer a wide variety of exciting itineraries and there's something for everyone onboard today's cruise ships. If you're planning a family cruise, here are ten tips for making it your best vacation ever.

1. Plan it together. Get the entire family involved in planning your cruise. Experts have found that the most successful family vacations are those that involve both parents and children in trip planning. Kids, especially teens and tweens, want to be involved in the process. Planning your cruise vacation together surfaces important information and cements "buy-in." Talk with every member of your family group about their interests and favorite activities and try to incorporate some of their ideas. This will allow everyone to feel more involved and will get the vacation off to a great start.

2. Choose the right cruise line and ship. A great family vacation destination offers something for every age group and interest. Choose a cruise ship with lots of activities for kids, teens and families to do together. Look for cruise ships that offer a wide variety of activities such as aerial biking, bowling, water parks, ropes courses, surfing, miniature golf, and basketball courts. Research what each ship offers for your children's ages, paying particular attention to age requirements and amenities for babies/toddlers and tweens/teens. It's very helpful to talk with a knowledgeable cruise travel agent to get their insights on the best ship for your family. Your cruise travel agent will help you find the perfect ship and stateroom to meet your needs.

3. Research available itineraries. Cruise lines offer a wide variety of destinations and itineraries from which to choose. Talk it over with your family and select one with plenty of port stops and lots of exciting excursions activities that will appeal to your entire family's interests. Discuss shore excursions options in advance and keep your children's schedules and stamina in mind when selecting tours. If budget and flying hassles are important issues for your family, choose a cruise that leaves from a port within easy driving distance from your home. No matter what itinerary you choose, plan to arrive at your embarkation port at least a day before your cruise starts to cut down on travel snafus and stress.

4. Opt for extra family room. Today's newer cruise ships offer a wide variety of family-friendly accommodations including connecting cabins as well as rooms and suites designed specifically for families. While some families choose to remain in the same cabin, others purchase connecting cabins or two staterooms to provide parents with some privacy and give kids more room to spread out. If you do purchase two cabins, get an extra key card so that you can enter as needed to check-in or wake the kids up in the morning.

5. Check out children's and family programs. Research the age categories for the kids and teens programs on the various ships you're considering. Each cruise line has different ways of grouping children by age. Their policies allowing siblings of different ages to be in the same kids program also differ as well. Some cruise lines also have extensive family programs, character dining options and family-focused entertainment onboard their ships. These can be great activities for family bonding and making memories together.

6. Explore onboard dining options. Cruise ships offer tons of dining choices, including seated dinners, specialty restaurants, casual kid-friendly venues, 24-hour pizzerias, sumptuous buffets, and convenient room service. It's fun to try out all the options. Kids' menus are readily available as well. Cruise ships are fantastic about catering to family members with food allergies and special preferences. Communicate your family's needs in advance to your cruise line and travel agent. Once onboard, talk to your head waiter to make sure everything is all set. Many shipboard specialty restaurants can also accommodate food allergies with appropriate advance notice.

7. Make reservations in advance. Get the family together and see if there are specific activities and excursions you want to do on the ship and in each port of call. This will save time while onboard the ship and help avoid disappointment when popular shore excursions sell out. Make specialty dining arrangements in advance, as early "family-friendly" times can book quickly. .

8. Pack wisely. Today's cruise ships are the ultimate family playground and your kids will want to take advantage of the water parks and other activities as soon as they get on board. It can take some time for checked luggage to be delivered to your stateroom, however. Make sure to pack a carry-on bag filled with things you might need on embarkation day. In addition to your cruise documents and identification, you'll want to include swimsuits, shorts, sunscreen, your camera, and a change of clothes for dinner. Also bring along baby wipes and zip lock bags in case of accidents. If you're traveling with a little one, check on delivery services or bring along plenty diapers, wipes, baby food and other needed items since they're often not available in quantity onboard ships.

9. Arrive a day early. Fly into your departure port a day before your cruise begins, especially during the winter months, to avoid problems with flight delays and cancellations. Not only will you be able to board early, rested and relaxed, but you'll avoid missing the ship.

10. Purchase travel insurance. It's important to cover your vacation investment with travel insurance, particularly if you're traveling with kids. This type of insurance will cover you if you need to cancel your trip due to serious illnesses or family emergencies. Travel insurance companies can also provide assistance if your flights are canceled or significantly delayed. When buying your cruise or vacation travel insurance, make sure that your flights are wrapped into the coverage. Make sure you understand what is covered by the trip insurance policy you are purchasing and read the fine print carefully. For best results, call the travel insurance company directly and ask questions over the phone to understand intricate coverage issues.






Related Articles
Editor's Picks Articles
Top Ten Articles
Previous Features
Site Map





Content copyright © 2023 by Nancy Schretter. All rights reserved.
This content was written by Nancy Schretter. If you wish to use this content in any manner, you need written permission. Contact Nancy Schretter for details.