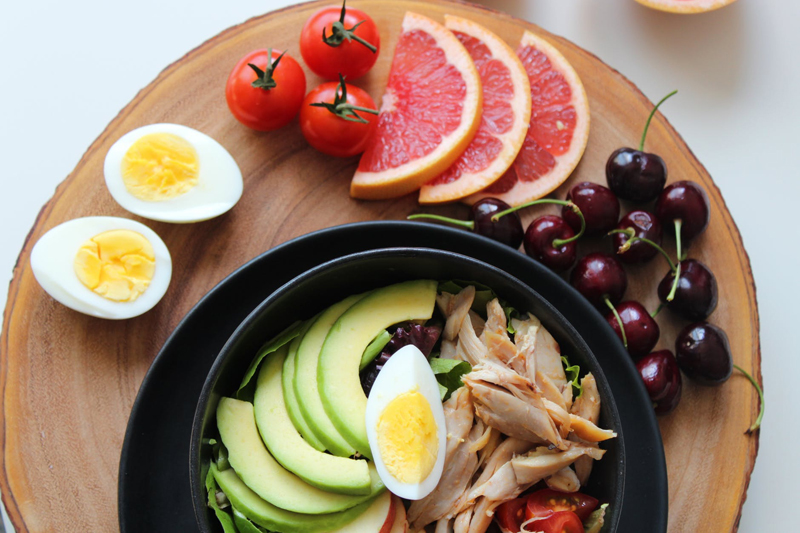 Hot and Sour soup is a classic Chinese dish that is perfect for any occasion. It is pretty much naturally low carb! It is all about fresh veggies and mushrooms.
First, just why would people want to eat something that is hot and sour? Is that different from cold soup? The "hot" here means that it is spicy. So it is spicy and sour, a combination not usually found in nature. That's why it's such an interesting dish, to have these flavor combinations. I suppose in a way it's like "bitter-sweet"!
6 cups chicken stock
1/4 pound pork, cut into thin strips
1 cup straw mushrooms
1 cup shiitake mushrooms
1/2 cup bamboo shoots
1/2 cup water chestnuts
1/4 cup vinegar
2 Tbsp soy sauce
2 Tbsp chili paste
4 eggs, beaten
Start the stock simmering. Cut all veggies and mushrooms so they are in small, easily eaten pieces. Add in all remaining ingredients except the egg, and simmer for 15 minutes. Now mix in the eggs stirring them to form threads, and remove from heat after 10 seconds, when they firm up.
The entire pot - 8 servings - only has about 16g total. Enjoy!
About Szechuan Cooking
Hot & Sour soup is a prime example of Szechuan cooking. China is a HUGE country so to try to say that any specific food is "typical Chinese" would be like saying that any food in the US is "typical US"! Food in Texas varies wildly from food in New England.
The Szechuan area of China is the southwestern region. It is known for its very spicy flavors. This area of China is hot and they are able to grow chilies, ginger, and other spicy items. They very frequently serve these dishes with a great deal of rice, to help absorb the spices and to form a base for the dish. You might think that all Chinese dishes involve rice - but you'd be mistaken! Many regions of China don't rely on rice at all, instead having bread or noodles as the main starch of their day.
Another common Szechuan dish is King Pao chicken (I love this one myself), which is also quite spicy.
If you've only been eating things like "Beef & Broccoli" - expand your horizons! Add some spice into your life.
Lisa Shea's Library of Low Carb Books


Related Articles
Editor's Picks Articles
Top Ten Articles
Previous Features
Site Map



Follow @LisaLowCarb
Tweet





Content copyright © 2019 by Lisa Shea. All rights reserved.
This content was written by Lisa Shea. If you wish to use this content in any manner, you need written permission. Contact Lisa Shea for details.